We knew how to keep ourselves busy back in 1863. We're celebrating the 150th anniversaries of both The London Underground and the Football Association this year.
Over in Clerkenwell another 150th birthday is well underway.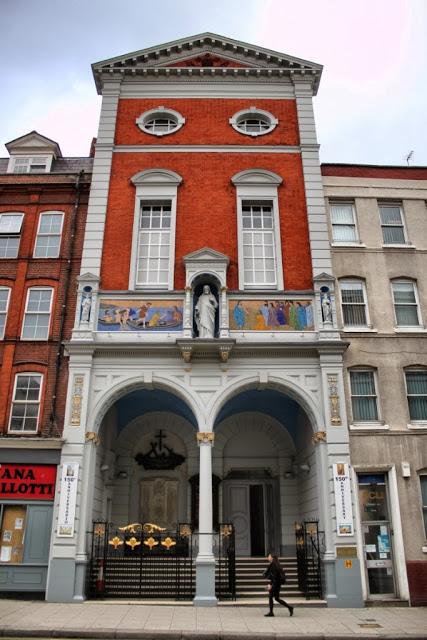 Modelled on the Basilica of San Crisogono in Rome, St Peter's Italian Church was consecrated as "The Church of all nations" in 1863. This moniker is reflected in not only the Italian congregation (2000-strong by the 1850s), but in its Irish architect John Miller-Bryson, as well as the addition of Polish-speaking priests back in the 1870s.
The church was founded by St. Vincent Pallotti, the Roman Catholic priest remembered in one of the church's icons…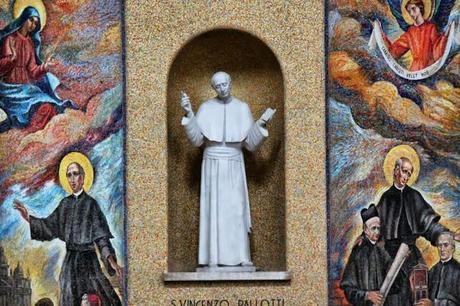 A monument to the SS Arandora Star can also be found at St Peter's.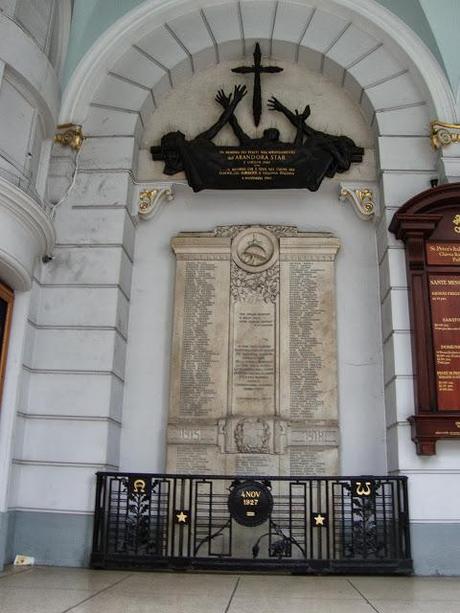 On the 1st July 1940 the SS Arandora Star sailed from Liverpool, bound for Canada with 712 Italian internees aboard. Mussolini had declared war on Britain on the 10th June, and Churchill's famous "Collar the lot!" outburst at Cabinet had resulted in the internment of many Italians.
The remaining passengers were German internees and 86 prisoners of war – 1216 detainees in total. Almost 400 British military guards and merchant sailors crewed the vessel.
On the 2nd of July 1940, unescorted and with no Red Cross insignia, she was sunk by a German U-boat with great loss of life. The German Captain Otto Burfeind went down with the ship having organized the lifeboat evacuation of British, German and Italian souls alike.
Over 800 lives – British, Italian and German – were lost.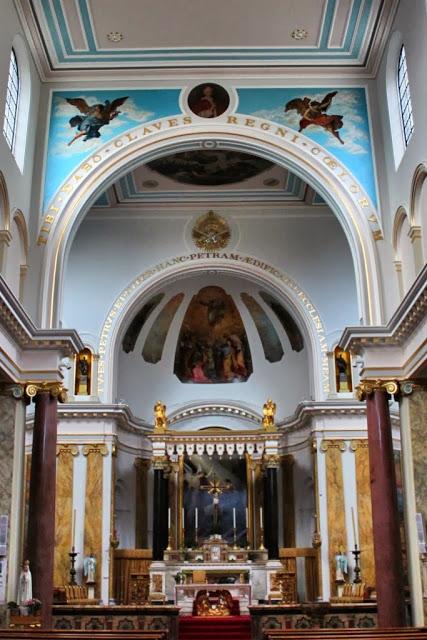 The Church is home to the annual procession in honor of Our Lady of Mount Carmel. Going strong since the 1880s, the procession is believed to be the first of its kind to be staged since the Reformation. It remains the focal point of the calendar in London's Little Italy.  Happy 150th birthday one of London's most beautiful churches.
St Peter's Italian Church is at 136 Clerkenwell Road.