Dropshipping is one of the best ways to earn money online by just sitting at home. You can start your Dropshipping business with the lowest investment you own and can start making profits within a few weeks.
The real issue for the Dropshipping is how you start it. Starting the Dropshipping business is not a piece of cake. It requires proper market research and above all a lot of dedication. I had previously written so many blogs on How to Start a Dropshipping business where I have mentioned the steps to start the profitable business.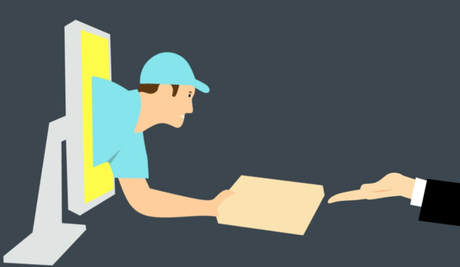 Dropshipping doesn't merely require creating a store using the Shopify or Oberlo that is required to add products to the store by using the AliExpress. It also requires various automation processes that are indeed essential for the business to run while you are away.
I have researched a lot of useful tools for you that are can boost your Dropshipping business to a greater extent. Everything right from taking the orders to sending the automated email or instant customer support is essential for a profitable business.
Dropshipping will then indeed be a lucrative task when you will get for the tools like that. I wouldn't recommend all the tools during the initial period of your business but some of them are really important to start with your business.
Here are the 15 Best Dropshipping Tools that can help you in starting a profitable Dropshipping Business In 2018. Let's get started here.
List Of 15 Best Dropshipping Tools 2018 (Free & Paid )100% Working October 2018
In my previous guide about Dropshipping, I listed a few articles that were the necessity to start an online store. In this guide, I will be telling you the details of the best tools to run your Dropshipping business profitably.
Also finding the tools and products for your Dropshipping store is not a one-time thing and thus it needs the regular market research.
Here are the tools that you can use from time to time to automate and run your business.
Searching Your Keywords
Google Keyword Planner is one of the most efficient ways to search for a product that you want to sell. Deciding a niche in Dropshipping is certainly hard and you need a proper market research of the product that you are willing to sell.
Tools like Google Keyword Planner can be used efficiently to search for a market and look at what is trending and most searched in the industry.

For instance, I have searched for a sports watch and I can see that sports watch is trending online. Similarly, we can narrow down the search results and only target specific country, region or age groups or any cultural groups to begin.
There are of other tools that can be helpful in searching the most competitive keywords.
Tip: Never go for the most competitive keywords or even the least competitive keywords. Always go for the niche keyword that has an average volume of competition.
Google Keyword planner can give you the measure of how much a keyword was searched whereas the Google Trends can tell you when it was searched and by whom. Google Trends can give you the most search results for the past few years or months in that particular area.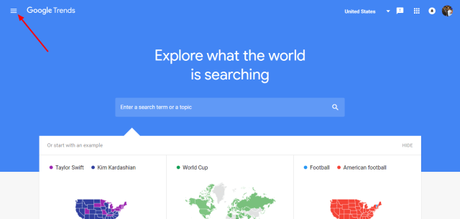 Also, it gives the total of the search of the web, images, youtube and other platforms. It is quite better than the keyword planner in some terms when you need a more clear picture.
Though Amazon has no role to play in the Dropshipping it can be worth when you want to decide on a niche. Amazon has the best marketplace for the E-commerce you can get an estimation of which products are actually selling there.
This can give us a lot of clue about the other marketplaces too. In the search bar, search for the products in the categories and then deeper into the subcategories,

When you choose a product, type it in the search box and look for the top best sellers. Also, you can get a deeper insight into the product and know about its popularity by looking at the product details section.
You can get an estimate of the popularity of that product by looking at the rank in that category with more number of reviews and a better ranking. Do not go for the products with more reviews as they are counted as the most popular products which are competitive enough.
Best E-commerce Platforms or Marketplace In 2018
After you have searched the desired niche and have made the decision to start with that niche, the next task is to choose a store where you can add the products to display.
An essentially important E-commerce platform should be in tune with your niche. It would look attractive only if you have the themes as according to the niche and if you know how to focus on better products.
There are a number of platforms where you can make your Dropshipping store and they are easy to customize.
Shopify!! Who doesn't know it? The best in the business is the Shopify. You can create your customized store, choose your themes, add or remove widgets from your store quickly. Moreover, all the tools are easily available in the Shopify.
Shopify gives a 14-day free trial to its new users and it is really worth it. After 14-days, you will have to get subscribed to its premium account and the cost is really pocket-friendly.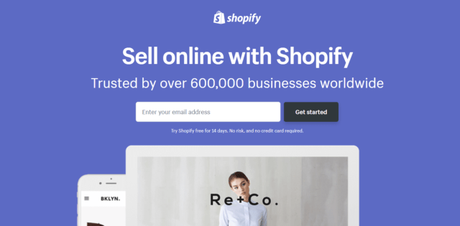 I have given a detailed review and how to create a store using Shopify in a few blogs. With the Dropshipping using Aliexpress, you would need another would make you task rather easy while integrating with the Shopify.
The best in the job for this purpose is Oberlo. Oberlo is an amazing platform that integrates with your Shopify store and imports the chosen product from the Aliexpress to your awesome store with just a single click.
After importing, the customer chooses and orders the product. Oberlo automatically orders it from the Aliexpress making your task easier. Also, Oberlo comes free with the Shopify account.
It is easy to start with the Oberlo. Log into Shopify store and install the Oberlo in your Shopify store.
Import the products to your Shopify store.
Edit the product description, prices and any other necessary edits that you need.
The drawback with the Oberlo is that it only works with Aliexpress but what else do you need when you have Aliexpress.
The WooCommerce + WooDropship combo is much similar to the Shopify + Oberlo combo. If you feel that WooCommerce is a better alternative than the Shopify, then you can still use it as your Dropshipping store.

WooCommerce is a free eCommerce platform that empowers you to offer anything, brilliantly. Attempted to integrate with WordPress, WooCommerce is the world's most adored eCommerce course of action that gives both store proprietors and planners complete control.
WooCommerce is as easy and robust as the Shopify but still lacks some features as compared to it. When you create a store in WooCommerce, Log in to the store and then sign up with the WooDropship.
Next, connect the store to the WooDropship and download the WooDropship extension for chrome just like the Oberlo. In the Aliexpress, choose your desired product and import it into your store.
Lastly, you can edit the product description, images and prices accordingly.
Best Market Automation Tools In 2018
Adding the products is not a one-time thing and it needs to be added from time to time to keep your store updated. But what If you are working and couldn't get time for your store?
No worries!! You can assign the tasks like marketing and customer support to the automation tools while you spend most of your time on adding the products and looking for the profitable products to choose from.
The marketing includes everything from sending the emails to the customer to engaging them on the social media or even tracking the conversions.
Email marketing requires a troublesome task of sending the repeated emails to the customer when a new product is added to the store. There are a number of email marketing tools that can periodically send emails to your customer or whenever you want them to.
6. Email Marketing: MailChimp
MailChimp is the best email marketing tool for the Dropshipping purpose as it is fairly low in cost and excellent with the features. MailChimp almost covers all the necessary requirements for the automation of the email marketing.

It does all the task such as storing the long list of your email database or even keeping a track record of the emails related to the purchase history and all other relevant operations for the automation.
MailChimp is free to use for your 2,000 email subscribers and above all first 12,000 emails are free per month. With MailChimp, you can set automatic responders such that only a subset of your email list will receive your follow-up emails. This is based on when they signed up for your newsletter.
MailChimp integrates well with both Shopify as well as the WooCommerce.
Better than the MailChimp in some aspects is the GetResponse. GetResponse has a 30-day free trial but it has got a lot of features and various templates to create the email. With GetResponse, you can even create a landing page of your own.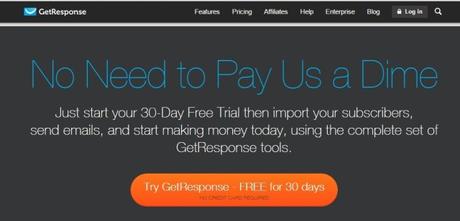 It tracks immediately using the Google Analytics and can integrate with your social media as well as the E-commerce store quite efficiently. The customer support is really helpful and quite active.
They track your customers on the store and from the social media as well which you can track using the single Analytics platform.
8. Social Media Tool: Buffer
Social Media unlike any of the platforms is the most legit way to advertise your products. Initially, if you have started your blog or even the E-Commerce store, Social media is the most effective platform to reach your audience organically.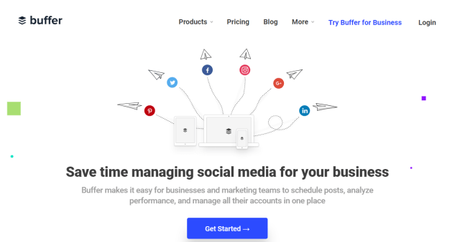 You can use the social media tools to keep a track on your traffic through the social media or automate various social media task that might take a lot of your time.
For this purpose, Buffer is the most recommended social media tool which can be used as an analytics tool to keep track of all the conversions as well as the posts. It can integrate easily with all of your social media profiles such as Twitter, Facebook, Linkedin, Google+, Instagram and Pinterest as well.
Who doesn't know this famous tracker and analytics tool: Google Analytics. It is enriched with the features and usability and most importantly it is free to use. Though it is complex to use and certainly cannot be used by the newbies.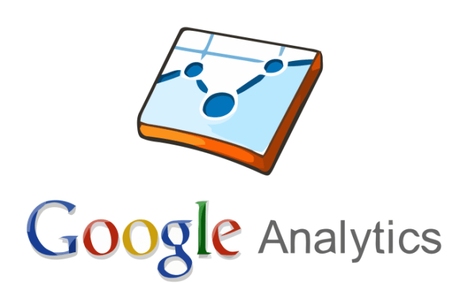 Thus, you can make use of the various Google Tutorial to get a better understanding of the analytics. It can integrate with WooCommerce using a plugin and directly with the Shopify making it more worthy and preferable.
An alternative to the Google Analytics is the Click Analytics tool that works similarly to the analytics but may vary slightly in the functionalities. Though it is a bit pricey but it satisfies your analytics needs quite effectively.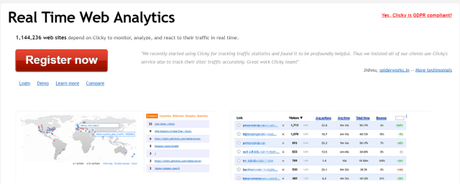 11. Integration: Zapier
This tool works really well when you want to automate your multiple tools working together at a time. It is really worthy and can integrate with a number of applications at once.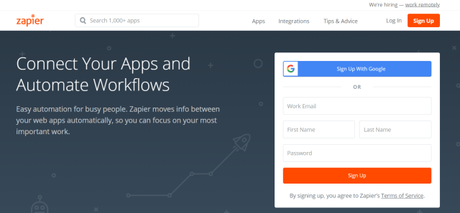 By integrating with apps such as the Facebook leads, Shopify, Mailchimp and various others, it makes your task easy.
Zapier can automate your Shopify store by creating a action and trigger. Let's consider that a customer has ordered using your Shopify store, he/she will be automatically added to the mailing list in the Mailchimp if you have integrated with the Zapier. Similarly, it connects with the Facebook and other social media too.
Best Customer Support Tools In 2018
I count customer support as one of the most important aspects of my reviews or the tools. Having a remarkable customer support may increase your ROI by up to 50 %. With the customer support, you should not just create just one or two ways by which a customer can reach you. The customer may be able to reach you through email, phone, live chat or the helpdesks.
Zoho is one of the best web applications to create for creating a domain for the specific business. Zoho mail is something you will start loving it after using its awesome features. They will give you the premium option which will provide you with additional features. But if the need for this platform is for 10 users then you can go for the free version.
You can upgrade to Zoho Workplace which is designed for a team and best recommended when you have got a team of customer support for your website.
Live Chat is of utmost use and it can be really beneficial when you have an E-commerce store like this. Though there are a number of Live chat software I would recommend Live Chat Inc.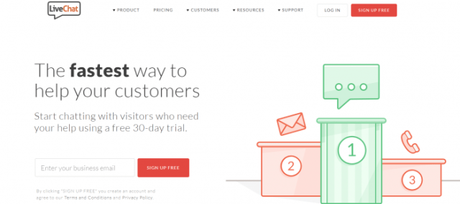 With various features such as the message sneak peak which can be used to look into the message which the visitor is typing so that you can prepare for the answer.
It integrates with your Facebook as well as the email service provider so that you need no other platform for this. It offers a 30-day free trial but having a premium plan makes it more usable. The premium plans are reasonable too.
ZoConvert is the automated Facebook chatbot messenger which can be used to get the conversions using the Facebook marketplace or your facebook page.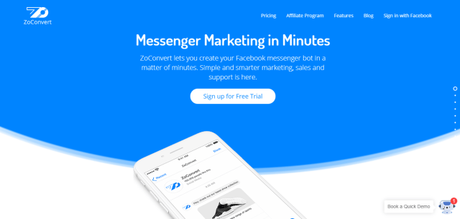 The best thing about the ZoConvert is that it turns your Facebook followers or the customers to direct email subscribers.
Customizable Pop-ups for the site with only a single javascript. This feature makes it easy for the developers to handle several pop-ups with only one javascript, without having to add separate code every time a new pop-up is required.
It is free up to 500 subscribers and even after the 500 subscribers, it does not cost much.
15. Help Desk: ZenDesk
Zendesk is the perfect solution designed to create the helpdesk for the customers. It creates the automate customer system software and an online ticket support system.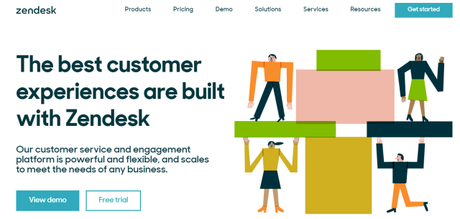 It also includes live chat, phone support, knowledgebase, self-service, and the ticketing system. Also, you can build an online community so that the customers can interact and help each other. It is fairly easy and helpful to use.
Conclusion: Best Dropshipping Tools In 2018
To conclude, I must say that all of the tools are worth to run your Dropship business at one point. Before rushing into this, make sure you have used them before or take the free trial first. Do not rush to buy the premium plans.
Make sure you are wise enough to create a balance between your needs and the budget. As I said earlier, do not overuse the investments and look for your needs first. In the end, think of a long-term usage and how can it grow your business. Read the companies' case study and review s to take further steps.
Bonus: Premium List of Dropshipping Companies
Here was my list of best tools for the Dropshipping that you can use to automate and grow your business. Hope you have liked it!!