Original article published on Brosom.com
14 Ridiculous Foods You Need to Eat Before the End of Summer… And surely have a medical test afterwards.
It's time to whip out your grill and feast on all the magnificent foods of summer. Here are some ridiculous foods you need to eat before the end of the season. They will change your life — or at least give you a heart attack.
1. Deep Fried Tequila Shots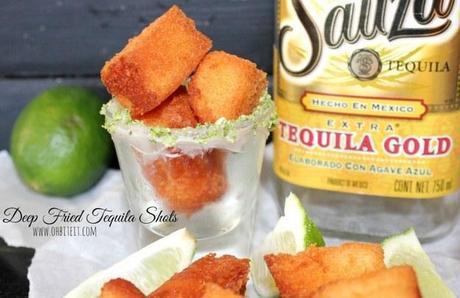 You have to start your BBQ with drinks, right? So why not fry up some tequila shots? Get the recipe here.
2. Krispy Kreme Burger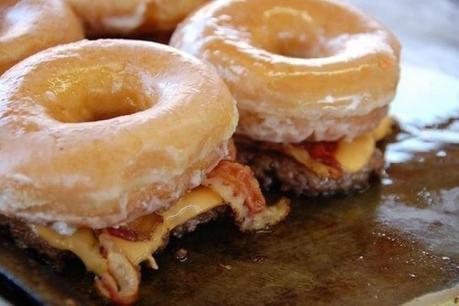 It's a bacon cheeseburger that uses two Krispy Kreme glazed doughnuts for buns, what more could you want in life? I'm both drooling and going into diabetic shock right now.
3. Bacon Weave Taco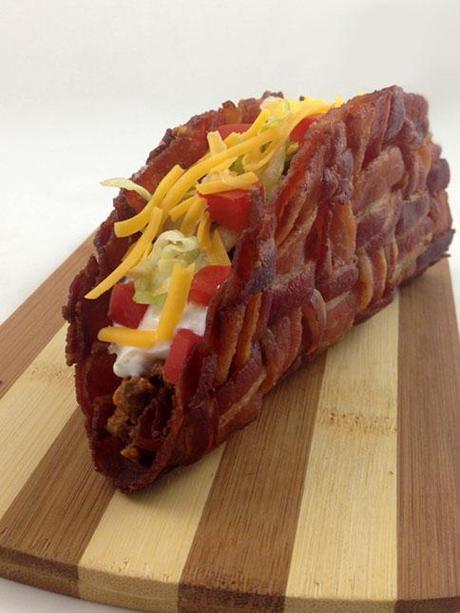 Just when you thought tacos couldn't get any more awesome along comes the bacon weave taco. Wanna make one of these yourself? Check out the instructions here.
4. Grilled Cheese Cheeseburger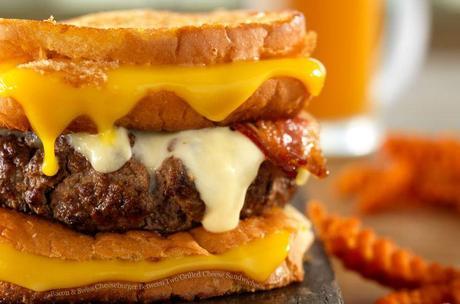 This cheeseburger gets the extra cheesy treatment with two grilled cheese sandwiches instead of buns.
5. Bacon Wrapped Cheese-Filled Hot Dogs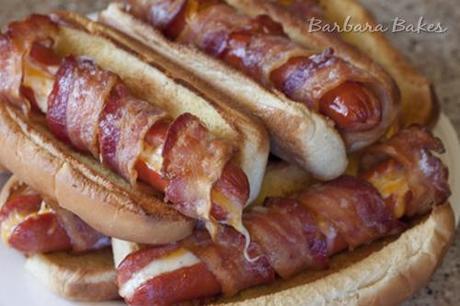 What's better than a cheese hot dog? A cheese hot dog wrapped in bacon. You can find the recipe here.
6. Pizza Taco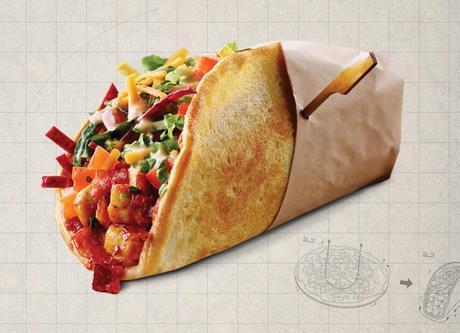 It's a pizza. It's a taco. It's a pizza taco. What more do I need to say?
7. Backyard Blowout Burger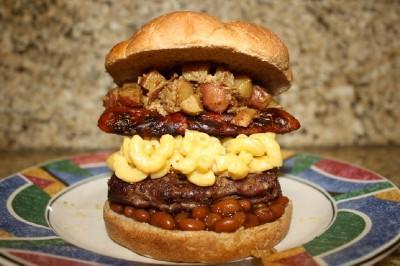 All of your cookout favorites in one giant package. This burger is topped with baked beans, mac n cheese, a hot dog, and warm potato salad. Here's how to make this at home.
8. Chili Mac N Cheese Fries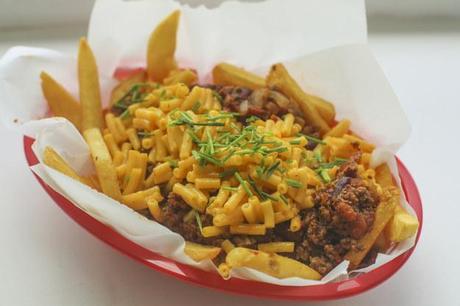 Possibly the most perfect fries ever invented. Need to eat these right now? Get the recipe here.
9. Chicken Fried Bacon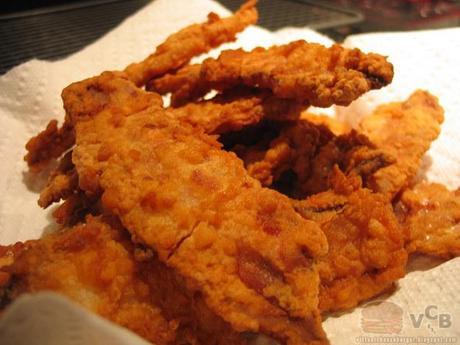 I get chest pains just looking at this, but damn do I want to eat it. So salty and crispy. Recipe available here.
10. Fried Mac N Cheese Burger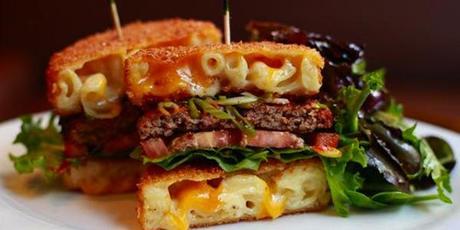 Gooey, crispy, fried mac n cheese patties replace regular burger buns in this amazing looking burger. The salad is just there to make you feel better about your life choices.
11. Batter Fried Corn-on-the-Cob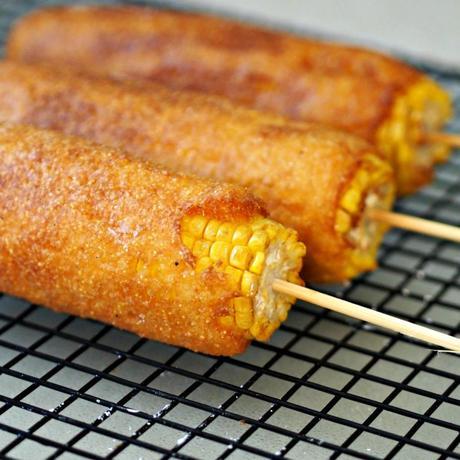 Corn-on-the-cob is pretty delicious in its own right, but sticking it in batter and deep frying it is just plain genius. Step-by-step directions here.
12. Pizza Cake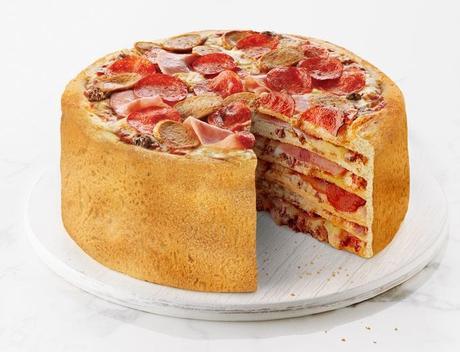 It's a pizza cake. Your life is now complete. You're welcome.
13. Deep Fried Cookie Dough Balls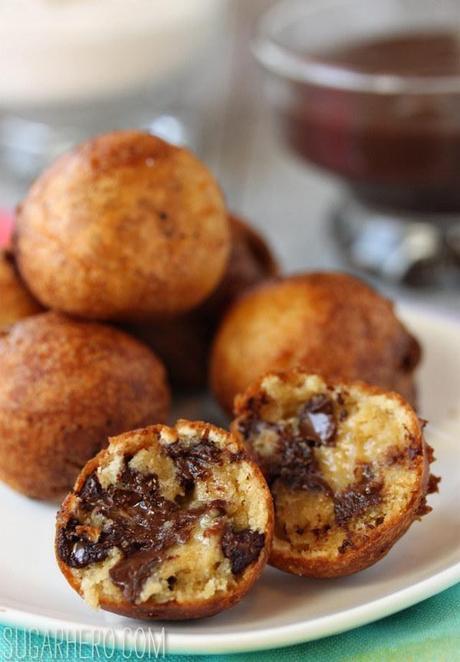 If you're the type to buy cookie dough just to eat it raw (warnings be damned!), these deep fried cookie dough balls will change your life. Get the recipe here.
14. Giant S'Mores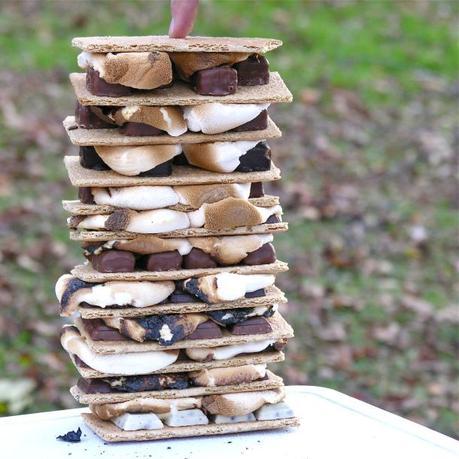 Of course, no BBQ is complete without s'mores. Go all out with this giant s'mores that has over 10 different kinds of chocolate. Recipe 
here
Which of these summer foods are you dying to try?