Making salad made ​​with simple ingredients is super easy!
 Potato! 
Apple!
Boiled eggs! 
Mayonnaise!
Let's start!
Boil the eggs until cooked.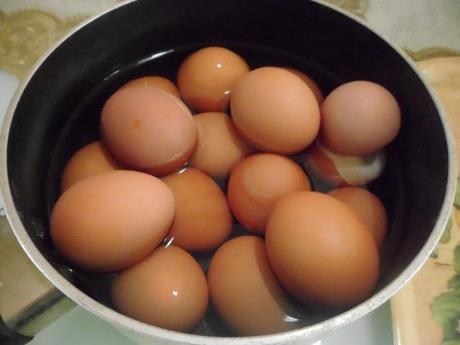 Peel off the egg shells.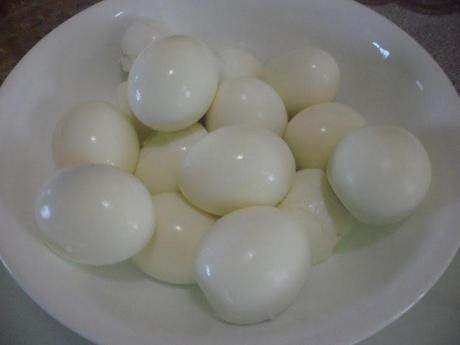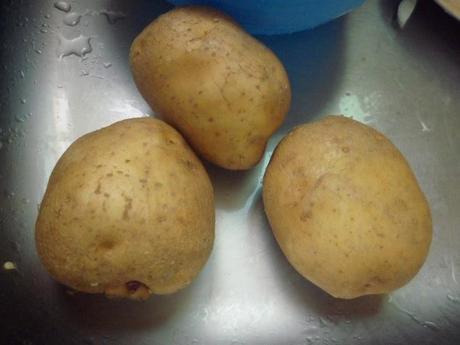 Cut potatoes into desired size.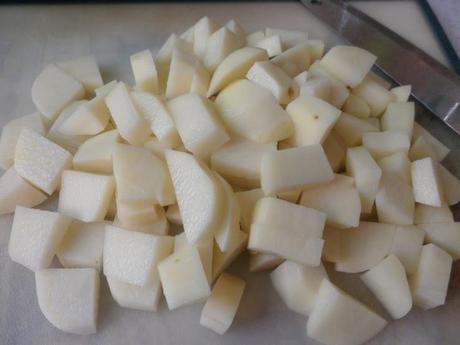 Boil the potatoes in boiling water!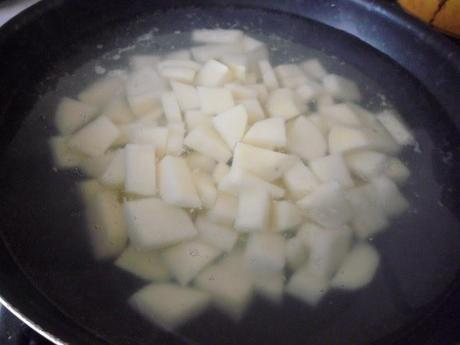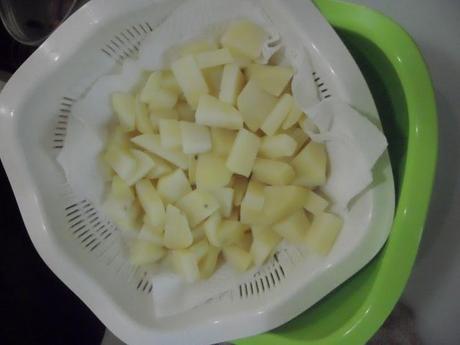 Slice apples into a bite size.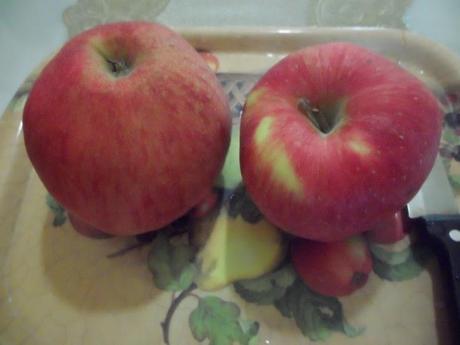 Now you will gather all the ingredients for a treat!
Do not include ALL egg yolks in the salad. Unless if you love the taste.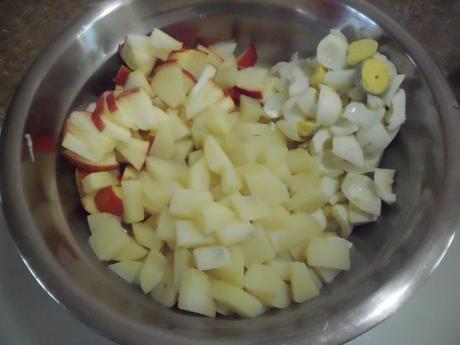 Put plenty of mayonnaise!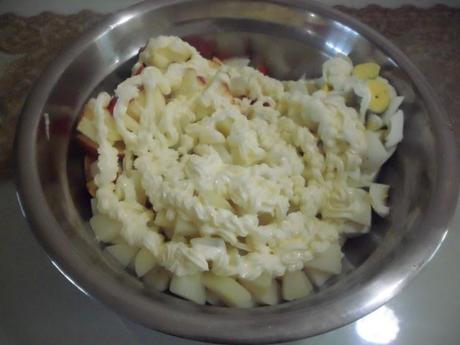 I prefer to use hands with gloves to make sure everything is mixed well.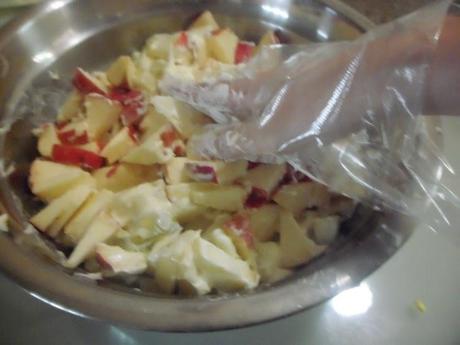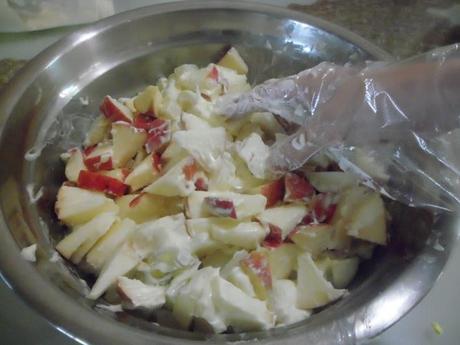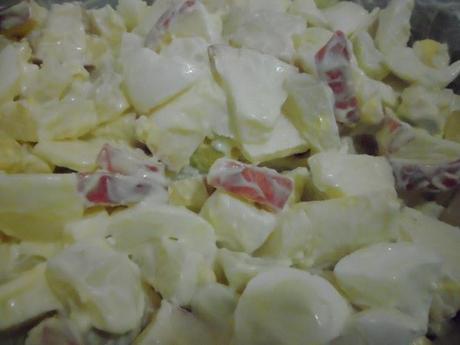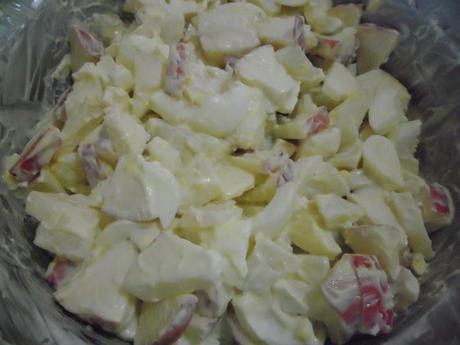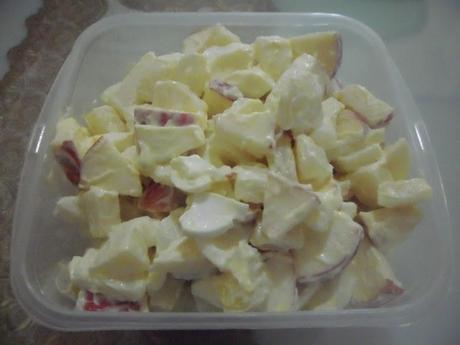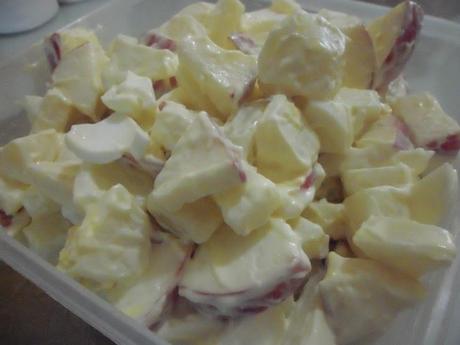 Salad is now ready.