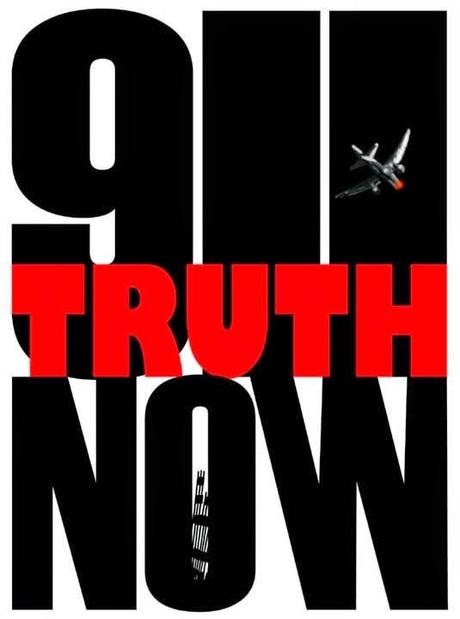 It was in 2005 that I was first introduced to some alternate theories about the horrific attacks that occurred on September 11th, 2001 - the day forever known as 9/11. That first exposure poked at my natural curiosity, and what began as a harmless attempt to disprove some of that information, became an obsessive digestion of all things 9/11... for months. It was years really, considering I've never in fact stopped consuming whatever I could find surrounding this topic, and probably never will.
Coming to the realization - no, acceptance - that the conspiracy theory actually contains conspiracy fact, set me on a life altering path. From depression, to feelings of solitude, to eternal anger, came an activist - a 'Truther'.
It was a harmless beginning, posing questions to friends, and then to message boards as I became somewhat ashamed to discuss this non-anonymously - some of those boards I was eventually outright banned from. Soon after, when I realized there was no real Canadian focus of 9/11 Truth at that time, I turned to creating a blog, and eventual collection of embedded documentaries; 100 of them. I sent emails - so many emails; to most every politician in Canada, in every level of government; every major journalist in Canada; every architect or engineer I could find in my Province; every friends email I had; everyone. And the more people ignored it, or got angry with me, or made fun of me, the more determined I was to get this truth out there.
It was a couple years into this before I started hitting the streets with my activism. Come 2008 people all over the world were being local activists on the 11th of every month - I have no doubt this still goes on in some places - pulling off random awareness initiatives in ever creative ways. I too joined this awareness campaign, inspired by those fearless citizens reaching out to their own communities. I began walking the streets, wearing my t-shirt and holding my signs demanding 9/11 Truth. I postered poles with messaging - some of which I later saw ripped down, or written upon with extremely hateful messages. I even wrote chalk messages all around the city asking St. John's to 'Investigate 9/11'. This eventually turned into face to face dissemination of information: I handed out DVDs which I earlier burned, held screenings of documentaries, and just simply asked questions to random strangers on the street. Yes, I was that 'crazy' person.
Fast forwarding to this year, I reached a pinnacle moment of 9/11 Truth activism, when I had the incredible opportunity to help bring an important figure in the '9/11 Truth Movement' to this Province for a presentation. This all came about when I noticed on a random website that a 'Rethink 9/11 Canada Tour' was about to happen, and I immediately wrote the organizers, practically begging to have them add Newfoundland to the tour. They obviously did, and the rest is now history...
It was during the months preparing for and promoting this event, that I realized I was about to retire from being a '9/11 Truther'.
Words cannot begin to describe how amazing it was to meet Richard Gage, to shake his hand, and to personally thank him for all the work he's done for this extremely important cause. I will never forget the conversations we had, and moreso, the fun we had as he experienced much of St. John's; from our cultural places like The Rooms, to our entertainment center known as George Street. While extremely unfortunate that a snow storm caused the original date to be cancelled, I feel extraordinarily lucky to have had that extra time with this wonderful human who chose to stay here for a couple days to do the presentation. This was all indeed a pinnacle moment in my 9/11 truth life, and I'm still quite in shock that it even happened.
It is my deep desire, my eternal hope, that the exposure of Richard Gage's visit to MUN that wintery day in April, and consequent exposure to the entirely of the Province, sparked something in somebody, somewhere, to do what they can to spread 9/11 truth. I'll forever keep dreaming of the day that I walk past a chalk messages or posters that I didn't put there. When that day happens, you'll know who I am by the incredible smile I'll have on my face.
Until that day comes, I forever implore you, dear reader, to investigate thoroughly the topic of 9/11, and from there demand truth as you see it - moreover, demand that those truly responsible be found, and held accountable in a massive way.
After 13 years of deceit has now passed, and nearly as many years of research, pain, and even hope, this Truther is now signing off. I haven't given up, and truly feel we are closer than ever to reaching critical mass, but I'm changing directions in my fight for peace and freedom. This was not an easy post to write, nor an easy personal reality to accept, but the time has indeed come to refocus. I feel we've reached a point where I no longer have that extreme urge, that deep need, to be a voice for 9/11 Truth.
From the bottom my heart, I want to sincerely thank all the Truthers who came before me, and all those who will no doubt come after.
Peace. Love. Truth.