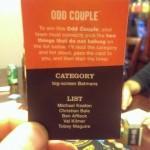 2013 is finally drawing to a close, having paved the way for new beginnings and improvements in 2014. Whilst there have been a lot of profoundly shocking news stories that have actually happened within the past month, what with Anderson Silva literally breaking his leg(!), there are still a few others that are just shockingly unbelievable.
1. Fake sign language interpreter spoiled Nelson Mandela funeral. When you're asked to be a sign language interpreter at a funeral, you better come prepared, especially when you're doing it for a most esteemed person such as Nelson Mandela, the South African visionary who wanted nothing more but to dismantle apartheid and enforce equality. The travesty is hilarious at best, and alarming and offensive at worst. But how the guy was able to fool world leaders and their stringent security baffles the mind and makes for a hilarious moment in history that it's hard to hold a guffaw just thinking about it.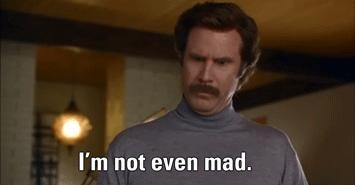 2. A pope's resignation! Just to refresh everyone's memory, former pope Benedict stepped down from his position and even claimed it was God's advice. The shocking news could have only be eclipsed by the former pope's trusted butler who leaked sensitive information, and the scandalous rumors subsequently revealed about the Vatican.
3. Boston Marathon Bombing. The bombing resulted in three deaths and hundreds of injuries, with most of the victims having just finished the marathon. What happened put a major city on lockdown, and convinced world leaders to step security up by several notches just so this deadly event never happens ever again. With one of the alleged perpetrators dead, the other waits for his fate behind bars.
4. North Korea's temper tantrums over a ski lift issue. Let's leave it to a third-generation dictator to pull off something as unbecoming a leader as this: Setting a ski resort as a top national priority despite the poverty sweeping across North Korea, and even having the audacity to declare Switzerland's refusal a human rights violation. You know what Alanis Morissette would say about that. "Isn't it Ironic?"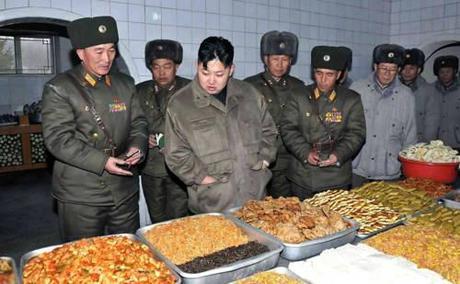 Convincing the rest of the world that there's still food in North Korea.
5.
Bitcoin hit $1000!
Digital currency Bitcoin hit $1000 for the first time back in November and even attracted attention for its curious role in the financial system. At this point, is using Bitcoin to make online purchases still dishonest?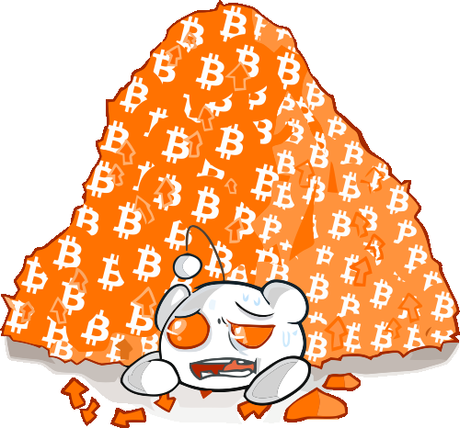 6. Janet Lim-Napoles and her controversial multi-billion peso scam. The word "Napoles" may soon be synonymous to scamming unsuspecting people, as the matriarch has been revealed to be a cunning and deceptive woman who faked non-government organizations under the JLN Group of Companies to siphon off billions of public funds. In spite of the fact graft and corruption have been closely linked to public officials for decades, it is only now that the Philippine government has chosen Napoles as its poster-child (read: scapegoat) for plunder. The controversy has led to the 'Million People March', the Supreme Court justices declaring the pork barrel system unconstitutional and the subsequent indictment of Senators Juan Ponce Enrile, Jinggoy Estrada and Ramon Revilla Jr.
7.
Manny Pacquiao and his IRS and BIR problems.
Oh man oh man. It's Manny Pacquiao, the celebrated hero of the Philippines. The Filipino boxer who is so religious he disapproves of gay love. And yet, just when nobody was expecting a jab from the BIR commissioner Kim Henares herself, she goes all out on an embarrassing revelation: Manny Pacquiao owes the Philippine Government staggering amounts of money. All this at the heels of a pork barrel scam that's been the talk of the town for months.
8. HIV research and developments. So let's talk about sex, baby.
..Or not. 2013 saw HIV research making significant progress as new vaccine compounds were created, with two potential cures for AIDS and Alzheimer's coming from a tree bark. And HIV has also been used to treat genetic disorders in children this year.
9. Paul Walker dying in a car crash... ...just minutes after helping raise funds for Yolanda victims.
10. Snow in Egypt! Should we be blaming global warming on this one? In early December, much of Middle East saw snow falling from the sky. Local news claimed it was Cairo's first snowfall in more than 100 years.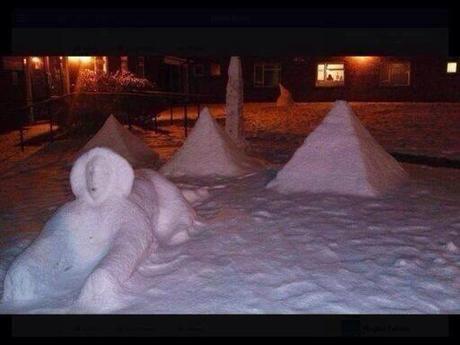 Not pictured: Egypt
11. Ben Affleck cast as Batman. Granted, netizens the world over were beside themselves when they found out Heath Ledger was cast as the Joker in Nolan's Batman trilogy. So... a few people were still level-headed about Zack Snyder's upcoming film "Man of Steel 2".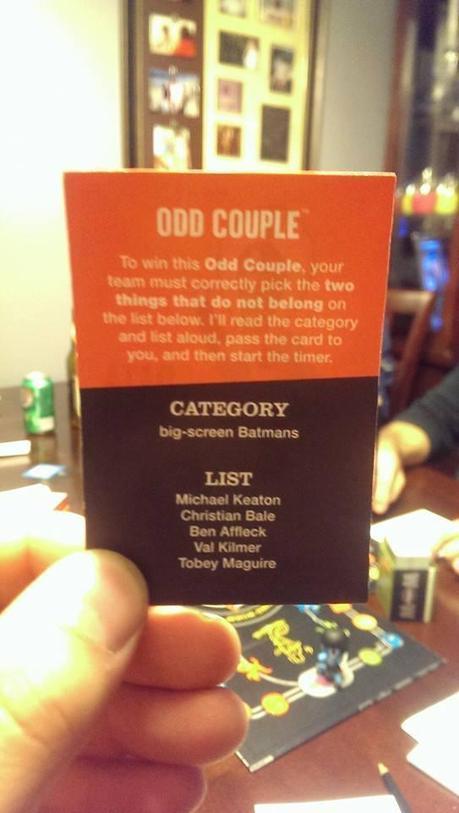 But then old board games will need to be updated.
12. China lands on the moon. While North Korea was having temper tantrums, the USA was mourning lost lives and the Philippines was experiencing a flood of emotions (no pun intended) with its beauty title wins, boxing title wins, earthquakes and typhoons, holy heck CHINA LANDS ON THE MOON! Just when nobody was looking, right?! WHO SAW THAT COMING? It was already the middle of December when China shared a momentous part of human history with the rest of the world: The economic giant has just successfully made the first soft landing on the moon for 37 years. The moon rover sent out to take images is called Yutu, which translates as "Jade Rabbit", and it landed on moon's flat plain called Sinus Iridum.
When did China launch the rocket, you ask? On December 1. Yep, when nobody was looking.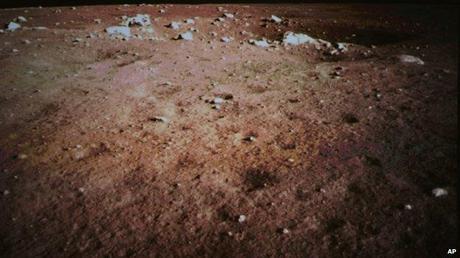 Photo of the moon taken by China's rover. And it's like that because of the dirt's rich iron and titanium content.
Images from Reddit.com and BBC
Anything you'd like to add to the list of unbelievable events that happened in 2013? Share it in the comments!