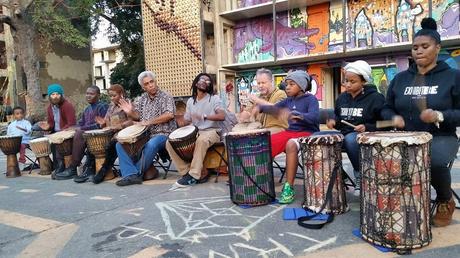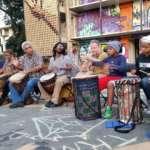 A resounding relic of America's French-colonial past, New Orleans is a living time capsule of what most of America looked like before the Louisiana Purchase. Home to America's most colorful street performers in tandem with a 24-hour party scene, it only takes a few steps off Bourbon Street to realize NOLA's nightly pulse reaches well beyond Mardi Gras. From evening cafés to historic parks, here are the best things to do in The Big Easy without trying too hard.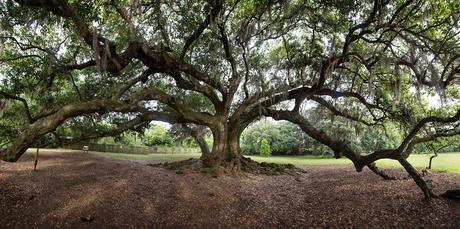 Photo Credit: Audubon Park Facebook
Famous Trees
Take a tour of the city's most beloved growths by exploring its uniquely named trees. From The Tree of Life's epic sprawl at Audubon Park to Singing Oak by City Park's Big Lake, many say the city's trees echo the local spirit.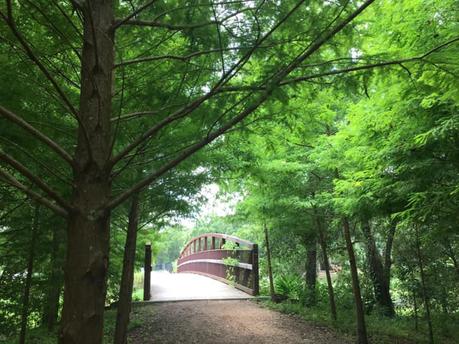 Photo Credit: Couturie Forest and Arboretum Trail Facebook
The Couturie Forest
A shrouded oasis at the heart of City Park's core, Couturie Forest offers a myriad of exotic birds and wildlife. With connections to scenic bridges, breezy palms, and wooded trails, the quiet space is great for those looking to get away while remaining in the city.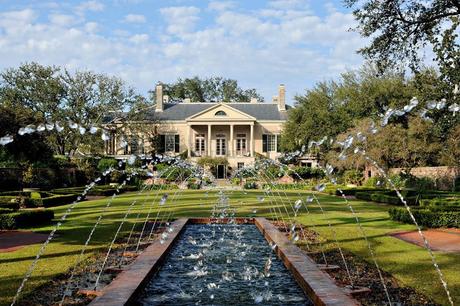 Photo Credit: Longue Vue House and Gardens Facebook
Longue Vue House and Gardens
Located at 7 Bamboo Road, Longue Vue House and Gardens offers a few scenic acres of 1930s history, from cobblestoned gardens that wind through hedge-filled lawns, to an eerie mansion with rooms that hosted historic celebrities like Jack Benny and Eleanor Roosevelt.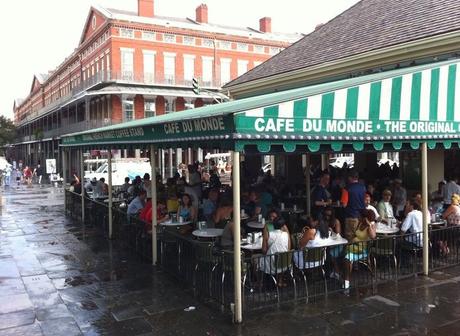 Photo Credit: Café Du Monde Facebook
Café Du Monde
A world-famous outdoor café known for its awakening espressos and beignets so delicious the floor is often covered in powdered sugar, no trip to NOLA is complete without a sit-down at Café Du Monde. Open 24 hours and located in the French Quarter, it's a great spot for late-night chats.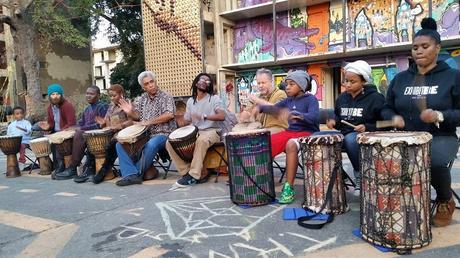 Photo Credit: Congo Square Preservation Society Facebook
Congo Square
Many know Jackson Square, but have you heard of Congo Square? Nestled in Louis Armstrong Park, the statue-filled space is perfect for those interested in getting the French-plaza vibe without the big crowds.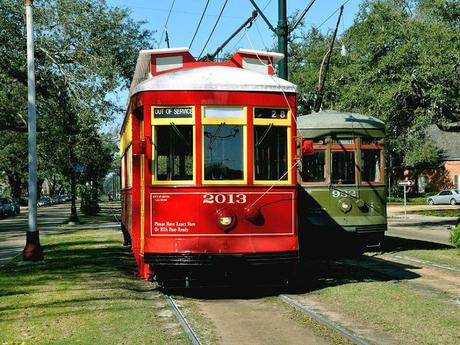 Photo Credit: NOLA History Guy Facebook
The Trolley
Stretching across St. Charles Avenue from the far west side to the east end's Pontchartrain Expressway, the NOLA trolley is the oldest continuously operating street railway system in the world, the historic streetcar line still running as it did in 1835.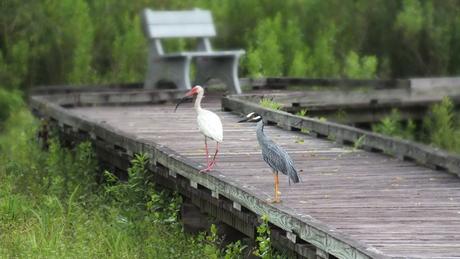 Photo Credit: Bayou Sauvage National Wildlife Refuge Facebook
Bayou Sauvage National Wildlife Refuge
Located in the distant northeast side of town, the Bayou Sauvage National Wildlife offers a protected ecosystem for gators. Hikers can expect to discover hidden beaches, epic views of Lake Pontchartrain, and a rustic abandoned castle in their journey.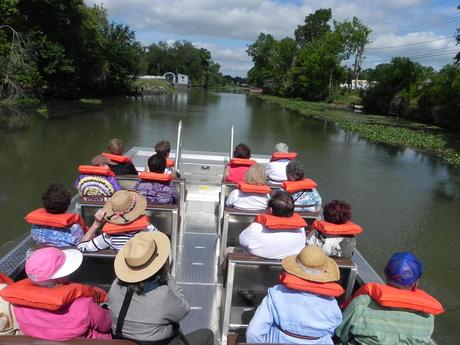 Photo Credit: Jean Lafitte National Historical Park and Preserve Facebook
Jean Lafitte National Historic Park and Preserve
Offering a good balance of nature and history, the Jean Lafitte National Historic Park & Preserve offers views of old battlefields via tropical-shrouded boardwalks, as well as on-site boat tours. For more information, a visitor center is located in the French Quarter at 419 Decatur Street.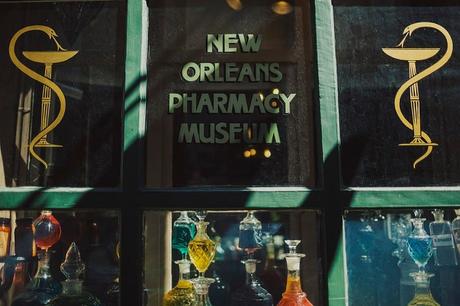 Photo Credit: New Orleans Pharmacy Museum Facebook
The New Orleans Pharmacy Museum
Have an affinity for old superstitions and rustic rooms? Then look no further than the New Orleans Pharmacy Museum, a historic apothecary filled with unique cures for spirit-riddled ailments, plus an attached alleyway venue host to unique weddings!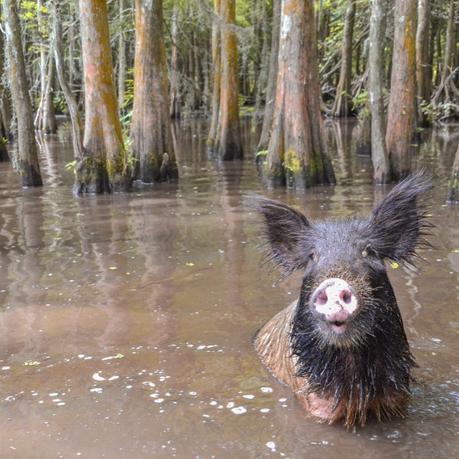 Photo Credit: Ultimate Swamp Adventures Facebook
NOLA Airboat
See the famous Louisiana gators up-close and personal with a swamp tour via Ultimate Swamp Adventures. Located on 414 Canal Street by Amy's Seafood, guests will have the opportunity to buy their ticket and cruise down the Mississippi immediately.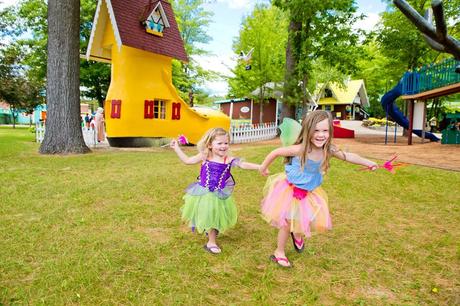 Photo Credit: Story Land Facebook
Story Land
By far one of America's oddest amusement parks, the magic of Story Land is in its classical fairytale offerings. At the entrance, Humpty Dumpty and Little Bo Peep welcome you, and on the inside is a colorful flurry of children-centric rides and explorable rooms dropping each guest into the heart of their favorite story.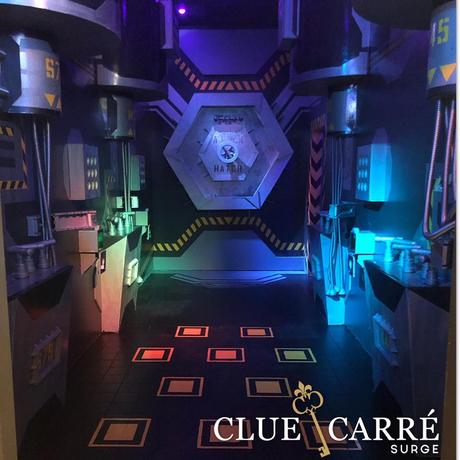 Photo Credit: Clue Carré: New Orleans' First Live Escape Game Facebook
Clue Carré
Ideal for the quizzical at heart, Clue Carré is NOLA's premier escape room. With uniquely themed rooms that include the Voodoo Room, House of Curiosities, and Revenge of the Bayou, guests can expect to get an ornamental experience sure to transport you through time.