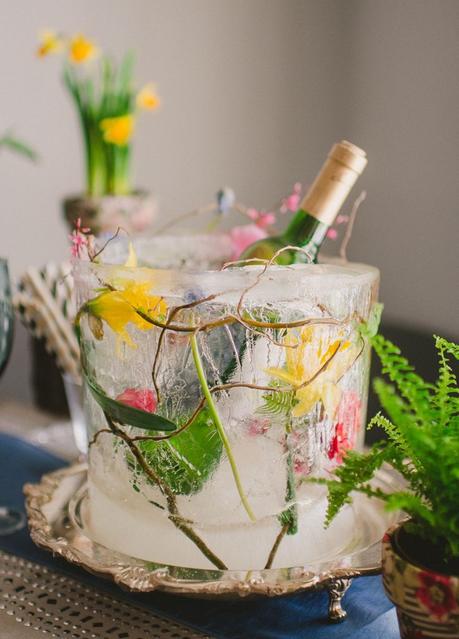 It might be getting cooler but I can never turn down a frozen treat (EVER!) If you are wanting to give your guests something refreshing and fabulicious (perfect for a summer wedding!) you cannot go past these clever diy ideas to freeze fruit and flowers into ice buckets, ice cubes, ice blocks and if you run out of time just throw it all into a jug for some pretty damn tasty table decorations.
Please remember to check that the flowers you use are edible! Here is a handy list from Mother Nature Network of 42 Edible Flowers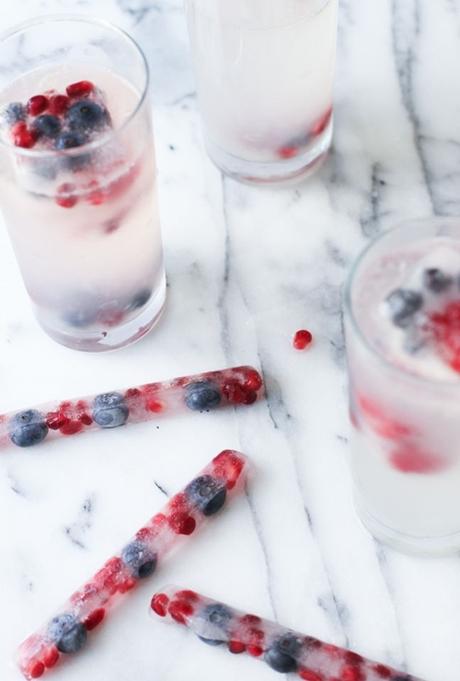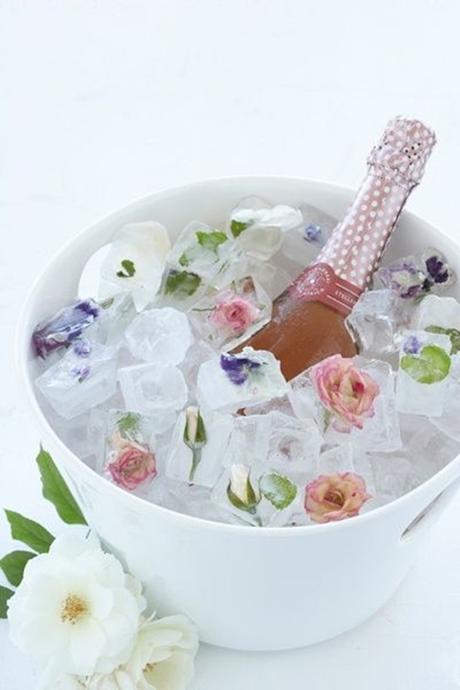 Found on Style Me Pretty by Rachel Pearlman Photography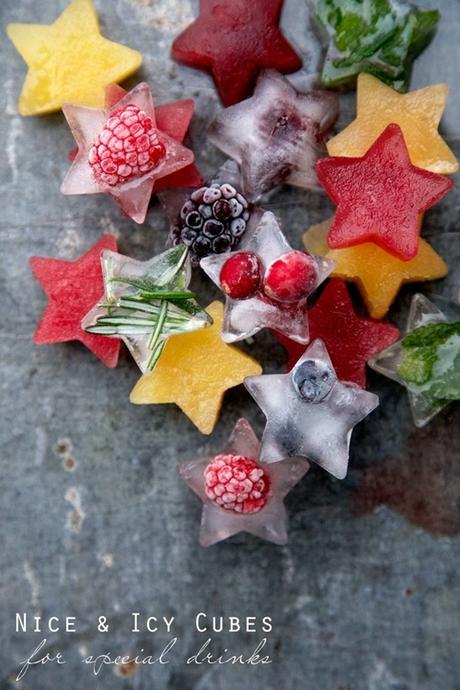 Fesitve Ice Cubes by Capture by Lucy
Floral Ice Cubes by Martha Stewart
Fruit Ice Cubes (use sports bottle ice trays) by Momtastic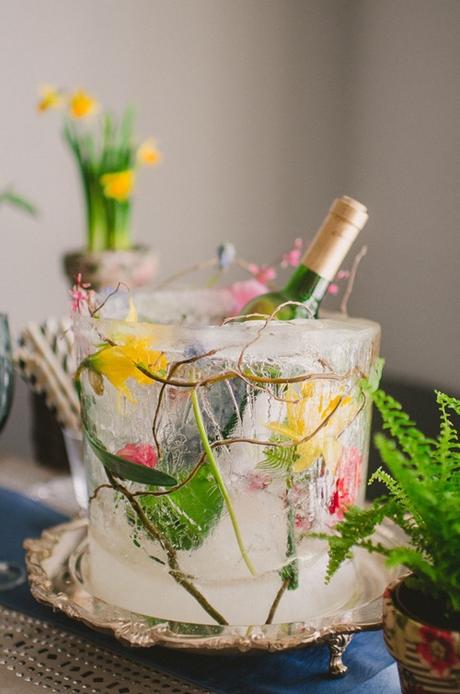 To make this one you need an outer and an inner bucket. Simply fill the outer with water and your fruit or flowers then place the inner inside allowing space at the bottom ( you want it to float the add some weight till you get it just right)
Looking for more DIY ideas? Check out our Pinterest Page!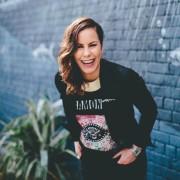 Founder and editor of P&L. Self-proclaimed shoe guru and lover of bogan chic (wtf!) Wife of a butcher, mother of 7 dogs and a cat. Bonkers.