It happened in Philadelphia
, where they have more than their share of police shootings.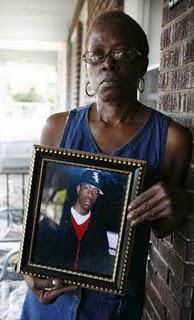 The officer who fired the shot, Steven Szczepkowski remains on duty. He could not be reached for comment.
Szczepkowski was cleared of any criminal charges by former District Attorney Lynne Abraham and was not found in violation of any department policies, said Craig Straw, the chief deputy city solicitor for civil rights.
Szczepkowski was given additional fire arms training and instruction in "directive 10," the city's policy on the use of deadly force.
This is why Philadelphia's Finest are among the most hated in the country. Shooting an unarmed man in the head, using the lame excuse of thinking he was pointing a gun or reaching into his waistband, not even receiving a slap on the wrist, these are the kinds of things that characterize the Philadelphia Police Department.
What's your opinion? Please leave a comment.