In the age of Pinterest, which can sometimes feel like inspiration overload, I'm gravitating more and more toward tangible paper books. Every year I put interiors books on my Christmas wish list because they're often an investment, especially the large, hardcover variety. I've pulled together a list of my favorite design books: some I own and others I've paged through at friends' homes or the bookstore and am dying to get my hands on. Not only are these books an inspiration resource, but they're also amazing home accessories and styling tools. (i.e. a stack on your coffee table or giving height to a short vase on a console.)
Do you have any favorite design books you're either coveting or already treasuring? Please do share!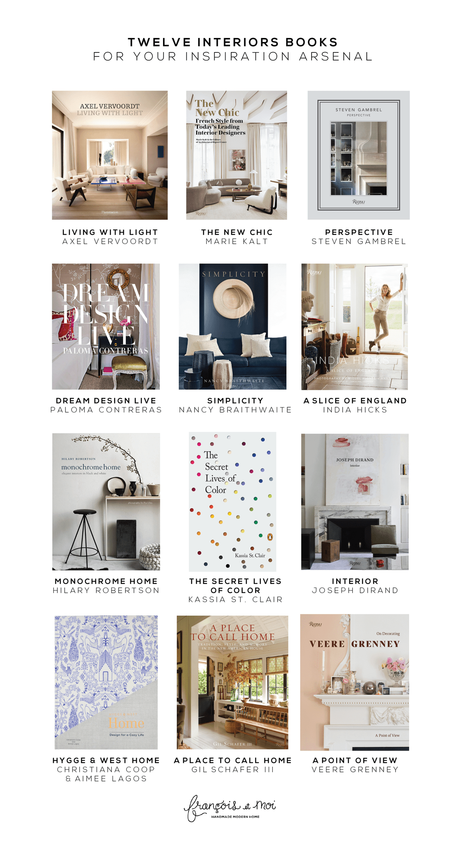 Living with Light by Axel Vervoordt
The New Chic by Marie Kalt
Perspective by Steven Gambrel Dream Design Live by Paloma Contreras Simplicity by Nancy Braithwaite A Slice of England by India Hicks Monochrome Home by Hilary Robertson The Secret Lives of Color by Kassia St. Clair Interior by Joseph Dirand Hygge & West Home by Christiana Coop & Aimee Lagos A Place to Call Home by Gil Schafer III A Point of View by Veere Grenney
Want more interior inspiration? Check out our renovation progress!