Halloween is here again and Lady Bee gets to do her favorite thing: pick pet costume winners in a variety of categories.  This year offers some of the best commercial Halloween dog costumes I've seen, as well as some lovely handmade goodies with an emphasis on cats.  Let's jump right into the winners' pool with the Cutest, Funniest, and the rest for Halloween 2012.
1. Absolutely Best Elvis Pet Costume Ever: The King Hound Dog Costume
source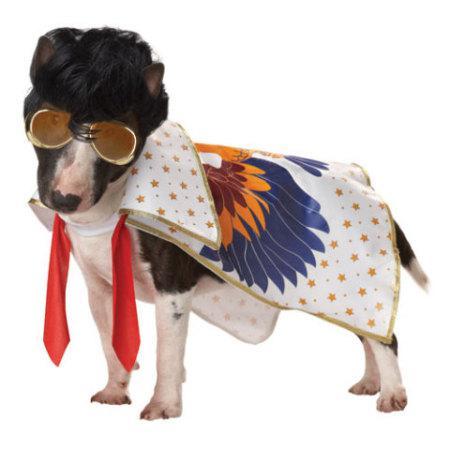 "I'm not trying to be sexy. It's just my way of expressing myself when I move around"
2.  Cleverest Halloween Pet Costume: Animal Planet Tortoise Costume for Dogs
source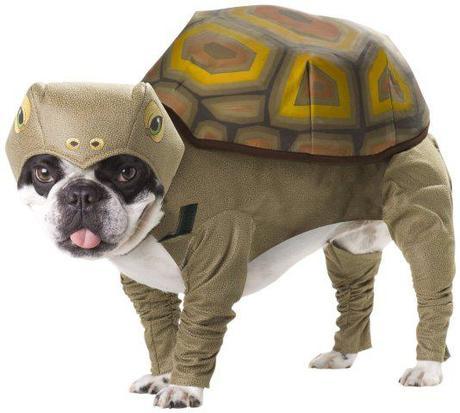 I think I can. I think I can. I think I can....
3. Cutest Pet Costume: Rasta Impasta Cupcake Pet Costume
source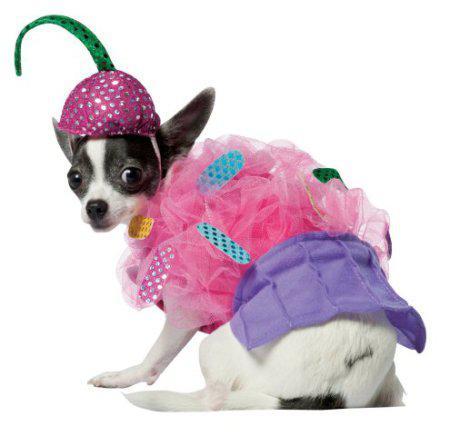 No, I am NOT good enough to eat!
4.  Prettiest Halloween Pet Costume: Gentle Lion Headdress Costume For Cats And Dogs
handmade by bitchknits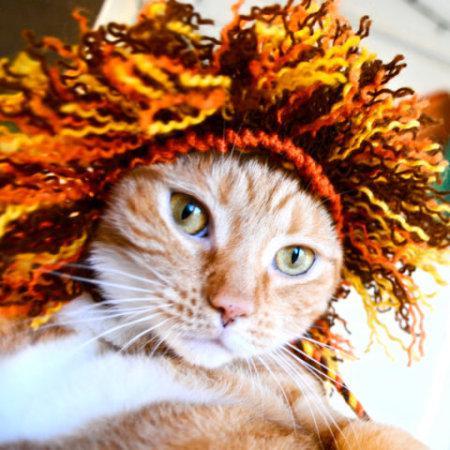 "Pretty, I feel pretty, Oh, so pretty, I feel pretty, and witty, and gay..." (from West Side Story): image by bitchknts at etsy.com
5. Best Fairy Tail Pet Costume:  Pet Disney Cinderella Costume For Dogs
source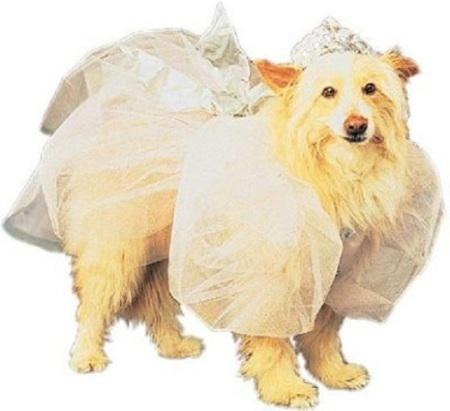 Anyone seen my slippers?
6.  Funniest Pet Costume: Peacock Costume For Dogs
source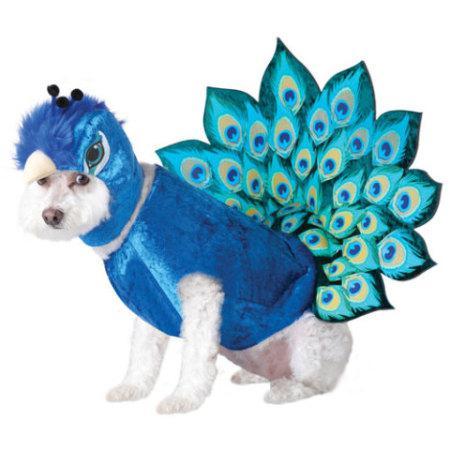 What did I do to deserve this?
7. Fruitiest Pet Halloween Costume: Chiquita Banana Costume for Dogs
source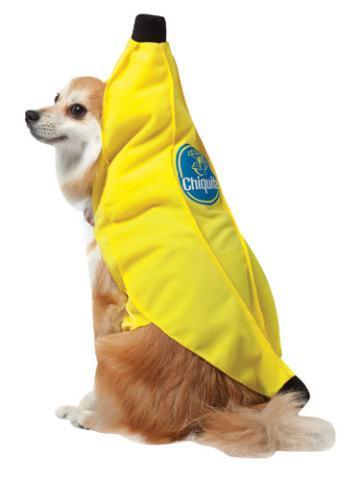 What can I tell you? I needed potassium.
8.  Best Michael Jackson Halloween Pet Costume: King of Pop Costume for Dogs
source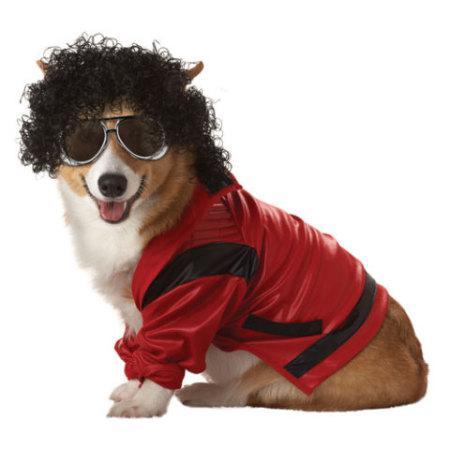 "You better stop your doggin' me around..."
10.  Best Lady Gaga Pet Halloween Costume: Lady Dogga Dog Costume
source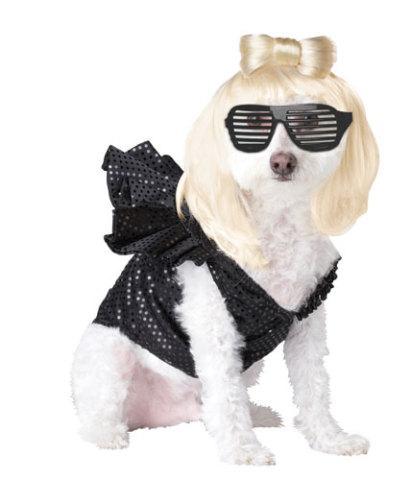 "And now, I'm just trying to change the world, one sequin at a time."
11. Most Top Heavy Halloween Pet Costume: Silver Screen Starlet Dog Costume
source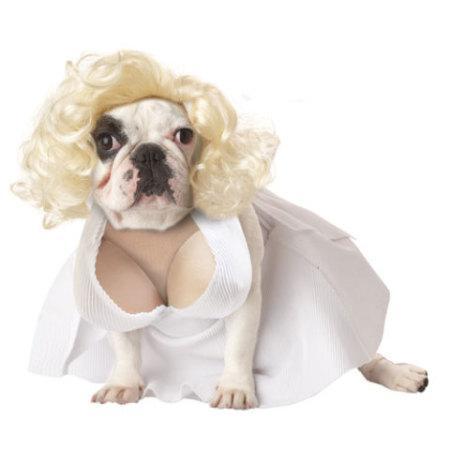 "I didn't discover curves; I only uncovered them." (Mae West)
12. Most Practical Halloween  Pet Costume:  Tutu Harness Costume For Dogs And Cats
handmade by RockinDogs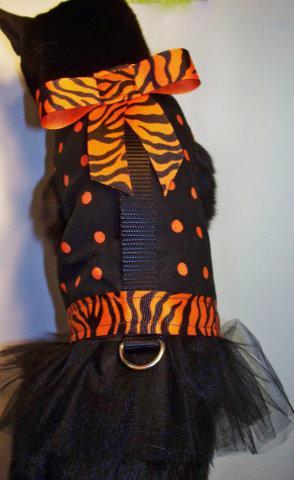 If I sat still in this get up, they promised me a fresh trout: image by RockinDogs at etsy.com

Oh, there are sooo many more fun pet costumes for Halloween, but these are my favorites.
One more thing.....
(reprinted from 2011 column)
Lady Bee's Halloween Safe Tips For You And Your Pets
An all-dog Halloween party, wherever dogs assemble in your area would probably be the most fun for her and for you.
If your pet accompanies you Trick-or-Treating or stays home and greets Trick-or-Treaters at the door, keep him leashed.
If your pet is aggressive or shows aggression at any time, take him away from others at this time. If he shows fear or barks a lot when he sees costumed youngsters or adults, take him home or away from the door.
Don't allow your pet to be approached until others, especially children, know how to approach her.
Don't let your pet accept food from anyone, until you have inspected it, or not at all. Don't allow him sweets of any kind, especially chocolate.
Have a happy and safe Halloween with your pets!
You can find Lady Bee's past Best Pet Halloween Costumes by clicking these links: 2011, 2010, 2009, 2008, and 2007. 
That's the buzz for today!