Online shopping is the most lucrative business in the past decade, and that has led to an increase in the number of websites facilitating ecommerce. That, in turn, has resulted in a flourish in the business of commerce platform providers. Shopify is one such ecommerce platform that enables businesses to set up a store online. It would be impossible not to discuss Shopify when the discussion is about the ecommerce business. Shopify helps users set up a business from anywhere around the world with the help of some of the best features that help improve sales, manage day-to-day operations, find customers, and much more.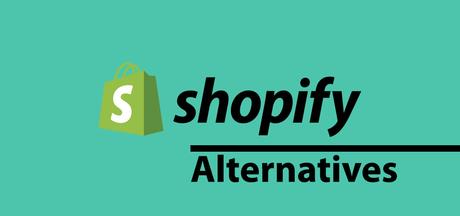 Shopify enables users to sell products to customers across the globe, in person through the point of sale, and through social media, website, and other online market places. The marketing tools in Shopify help create & execute marketing campaigns, the reporting & analytics tools enable to analyze the effectiveness of the marketing campaigns, and much more. Shopify also offers a payment gateway that enables businesses to accept online payments. Shopify is easy to use and set up, making it the hot favorite among small and medium businesses.
Features
Shopify features help businesses set up the website in multiple languages, making it easy for customers worldwide to shop. The Customization of the store, email templates, and branding enables them to create a professional image. The payment gateways help customers to pay through various channels. The marketing features help businesses to create engaging content that plays a vital role in improving website traffic.
The other dropshipping features are easy to use and enable businesses to flourish with minimal risks. The order fulfillment, refunds, and taxation help businesses manage unlimited products, abandoned carts, and much more, making it one of the best ecommerce platform. The analytics feature helps business owners to get a better understanding of the customer requirements/ behavior.
Integrations
Disadvantages
Shopify is the best ecommerce platform that enables business owners to manage their online stores with tons of exciting ecommerce features. Email marketing, Shopify payments, and other user-friendly features help businesses to improve their website traffic. However, like any other ecommerce solution provider, Shopify also has its own set of challenges.
Challenging to manage the conversion of a purchase order into a receipt.
Limited Customization and pre-designed templates make all the Shopify stores look the same.
Orders with different currency payments are difficult to be changed.
Shopify has control over the access, and that does not seem to change.
Designing pages other than your first page can get challenging if you do not have a technical background.
The pricing is not based on the volume of orders and makes it difficult for small businesses to survive the initial months.
What can I use instead of Shopify?
While Shopify offers various excellent features, there are quite a few challenges for businesses to manage. It makes the business owners want to explore the other providers, referred to as Shopify alternatives. Whether it is the ease of use, business plan, unlimited bandwidth, support, price plans, reports in real-time, or the payment gateways, business owners consider tons of factors as the vital feature they are keen to explore.
The market offers tons of providers that offer similar features to Shopify with a variety of pricing plans. Sellfy, BigCommerce, Sam cart, Pay Hip, Selz, Square space, and a few others can be used instead of Shopify. We can discuss the features, pricing plans, integrations, advantages, use cases, and how to get started with various Shopify alternatives.
Is there a free Shopify alternative?
Wix is an ecommerce platform that works well as a Shopify alternative that is available for free. Wix offers a free drag and drop editor that helps business owners to create an online store. Wix does not require its users to code and choose their favorite theme from dozens of free themes. Cart & Checkout, store management, store analytics, payments, Marketing, and mobile apps are a few features that work well for small businesses.
Is DashNex better than Shopify?
DashNex offers automatic security, updates, hosting, and backups and does not collect any transaction fees. DashNex manages maintenance and website hosting with flexible pricing plans. DashNex works well for business owners with no technical knowledge. DashNex is powered by Amazon cloud and enables users to build an ecommerce website without costing them a fortune with the order processing fees and recurring payments. With DashNex, business owners can launch a customized ecommerce or a dropshipping store and a mobile responsive website effortlessly.
Is Shopify better than Wix?
Both Wix and Shopify aims at offering to set up a website for business owners without any coding skills/ technical knowledge and sell products online. Wix worked well as a provider to build a content-based website where content showcasing like news sites, blogs, brochures, and photography portfolios. Shopify was built to offer solutions for businesses to create an online store.
Pricing - Wix offers a free plan, whereas Shopify offers a fourteen-day free trial.
Transaction fees: Both Wix and Shopify charge transaction fees of 2.4% to 2.9% for their in-built payment processors. However, Shopify payments are not available in all countries, and this leads to the sites using third-party payment gateways and ending up paying two different sets of transaction fees. But Wix does not charge its users for any third-party payment gateway usage.
Templates - With a Wix account, users can choose from more than five hundred templates. Shopify offers about two to three variants in the entire bundle of up to nine themes. Shopify users can always purchase a premium theme for $100 - $180.
Payment gateway - Both Wix and Shopify offers a payment gateway to accept payments but are not available in all countries, and the users may have to use third-party payment platforms for the same. However, Wix does not charge its users for any third-party payment gateway usage. Still, Shopify charges transaction fees, which means its users may have to pay twice the transaction fees for the third party payment gateways that they use.
Point of Sales - The point of Sales feature enables its users to sell online, in a shop, or a stall. Both Wix and Shopify offer POS. While Shopify offers POS in most countries, Wix offers it in countries like the US, Canada, Australia, and Japan. POS is a crucial feature with Shopify integrations, whereas, with Wix, users would be required to add Square to their platform if they would like to use the Point of Sale feature.
Some of the famous ecommerce websites that are built with Shopify:
Skinny Me Tea is a Shopify supported store through the shop with the messenger. The chatbot on the homepage enables to convert casual visitors into customers.
Beard Brand -Visual content is more powerful when compared with words. If you go to the Beard Brand website, the little red mail icon helped generate thousands of email subscribers for newsletters. Adding images to the Shopify store through SEO best practices like optimizing file size, adding alt attributes to images, and using image sitemaps play a vital role in the success.
Taylor Stitch - Taylor Stitch is a mobile-friendly Shopify store that offers an excellent shopping experience from a mobile device. Taylor stitch has a mobile-friendly website design with its landing page. The landing page has an eye-catching image, a captivating CTA that emphasizes substantial promotion, and minimal design.
WP Standard - Whipping post or WP Standard is an online store that is balanced and beautiful. The site has some stunning photographs and an outstanding balance of colors. The WP landing pages won awards. The key factors that contributed are the typography, images, minimal and balanced color palette.
Simvoly is an excellent choice for small and medium business owners, freelancers, and agencies looking to build customized websites for their stores, funnels, and blogs without any hassle. Simvoly does not require users to have any technical knowledge. Customized templates and the drag and drop interface make website creation a breeze and a hot favorite among the Shopify alternatives.

Features
Advantages
Use cases
Getting started
Integrations
Pricing
Selz is another Shopify alternative that offers various themes, integrations, drag and drop for a store building, and much more. Easy to set up, 24/7 support, customized store themes, various payment gateways that accept all major debit and credit card, selling through various social media channels, and improving website traffic is all made possible with Selz. Selz also offers features that enable business owners to manage marketing, shipping, orders, inventory, and customers.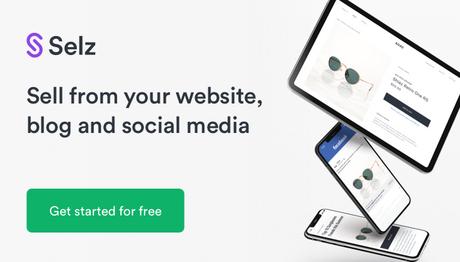 Features
Advantages
Use cases
Getting started
Add a button/ widget to your blog or website.
Add a bit of code to the page to enable customers to purchase.
Integrations
Pricing
Payhip helps users sell and promote design assets, eBooks, memberships, digital products, and much more to their customers. Payhip is another excellent Shopify alternative that works like a complete package for ecommerce.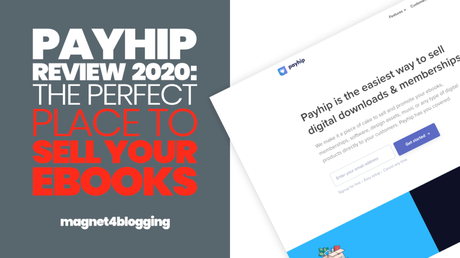 Features
Advantages
Use cases
Digital selling
Membership selling
Getting started
Integrations
Pricing
Sellfy enables users to create an online store for selling digital products and subscriptions. It can be embedded on any of the social media pages. Sellfy enables effortless transaction and product browsing to your customers and improves sales due to better outreach. The analytics tools help improve ROI and maximize the earning potential of businesses.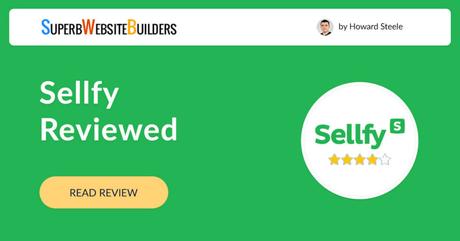 Features
Use cases
Getting started
Create an account and verify email
Customize your store.
Add a payment method.
Upload the product.
Get the first sale
Learn about the tools used.
Integrations
Pricing
The Pro plan costs $29 per month. It includes 2% transaction fees, unlimited products, store customization, instant payouts, analytics, integrations, discounts, subscription products, and upselling.
The Pro Plus plan costs $99 per month and covers premium support, 0% transaction fees, and all the Pro plan features.
If you are an individual with creative skills and are stuck in a nine to five job, then Gumroad helps you step out of the routine and enable its users to get paid for their skills. Gumroad helps you create, build your audience, start selling your products/ services, and improve ROI through analytics.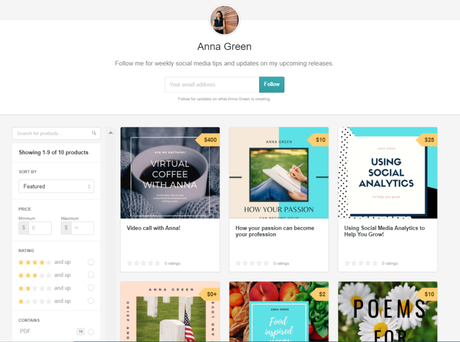 Features
Customize
Build your audience
Analytics
Support
Payment gateways
License keys generation
Customer library
Easy Checkout
Memberships & subscriptions
Automatic workflows
Advantages
Use cases
Getting started
Integrations
Pricing
The getting started plan is for free and does not cost any monthly fees. Unlimited products, real-time analytics, customer management, limited workflows, SD streaming, 5% transaction fees, and a 3.5% + 39 ¢ charge fee are part of this plan.
The creator plan costs $10 per month and covers up to a thousand customers, no Gum road branding, customized designs & emails, customized domain, Unlimited HD streaming, and unlimited posts. The creator plan also charges 3.5% plus 30¢
Sam cart is another Shopify alternative that helps its users to showcase products to boost sales.
Features
Shopping cart features like Abandoned Cart Saver, Credit Card Processing, Discount Management, Product Configurator, Refund Management, and tax management.
Sales page design features like drag and drop builder, pre-designed templates, unlimited products, digital wallets, and customized domains.
Advantages
Use cases
Getting started
Integrations
Pricing
Thrivecart
Thrivecart is an ecommerce platform that helps users sell their products and services, market with affiliated programs, and bump offers. Thrive cart enables users to create high converting checkout pages, sales funnels, upsells, and improve revenue.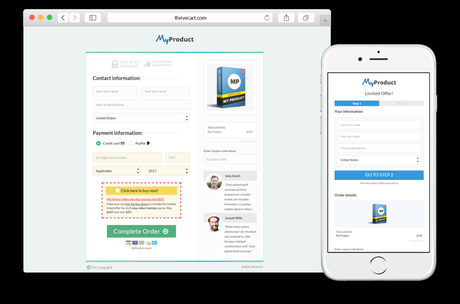 Features
Bumper offers
Upsells
Embeddable cart
A/B testing
Model cart, two-step cart, and video cart.
Auto receipts and follow up.
Unlimited carts
Coupons
Analytics
Tax calculation
Advantages
Use cases
Marketing
Digital product selling
Getting started
Integrations
Pricing
One time payment of $597 with no monthly fees.
Add on for $195 will allow white-label.
A cloud-based solution that helps small and large business owners to create and manage an ecommerce platform with its analytics, customizable templates, affiliate management, and in-built Checkout. Kartra offers various modules that cover most of the requirements of a business ranging from payment processing to marketing strategies.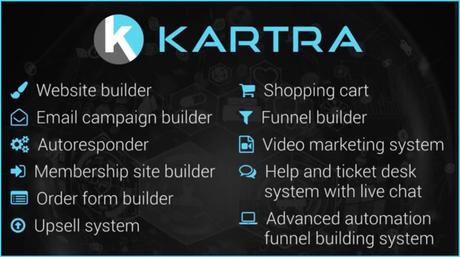 Features
Full-featured product carts.
Affiliate management.
Automated Email marketing.
Opt-In forms builder.
Live chat support.
Multiple pricing tiers.
Marketing pages and landing pages
Analytics & CRM
Customizable CTAs and fields
Discount / Coupon Management
Drag & Drop
Drip Campaigns
Landing Pages/Web Forms
Lead Engagement, notification, and segmentation
Product Configurator
Real-Time Editing
Source Tracking
Tax Management
Website Visitor Tracking
Advantages
Use cases
Getting started
Integrations
Pricing
BigCommerce
BigCommerce is an ecommerce platform that is designed to suit businesses of all sizes. Excellent page builder tools, customizable templates, features enabling inventory management, and store design are all a part of BigCommerce. The SEO and social sharing features make it one of the best Shopify alternatives. The integrations enable customers to shop from third-party apps.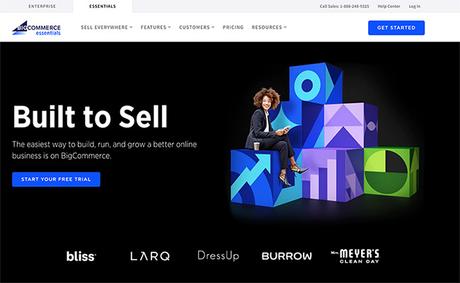 Features
Advantages
Use cases
Getting started
Integrations
Pricing
LemonStand
Lemonstand is another Shopify alternative that offers an ecommerce platform for businesses of all sizes. Lemonstand is famous for its Scalability and easy to use interface. Business owners can use Lemon to sell digital products, set up an online store, and create & publish content.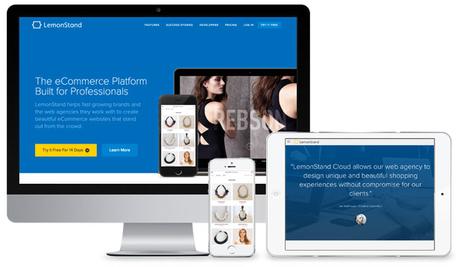 Features
Advantages
Use cases
Getting started
Integrations
Pricing
Squarespace
Squarespace is an ecommerce platform that enables users to create a website with engaging and attractive themes and content. It is a great fit for users looking to improve their online presence/ branding. Integrations, customizations, and the in-built templates help users to build online stores with multiple payment gateways. Navigations, editing tools, and tons of other robust features with affordable price plans are a great fit for businesses of all sizes.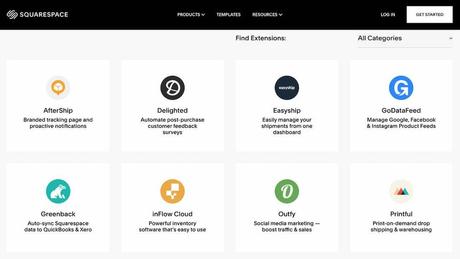 Features
Advantages
Use cases
Getting started
Choose template
Create an account
Set up basic information
Setup pages
Customize
Go Live
Integrations
Pricing
Websites
The Personal plan costs $16/month when paid annually or $12 per month when paid monthly. SSL security, website metrics, free custom domain, two contributors, unlimited - pages, blogs, and bandwidth storage are a part of the plan.
The Business plan costs $18 per month when paid annually and $26 per month when paid every month. The plan includes all the Basic features plus $100 Google AdWords Credit, fully integrate ecommerce, 3% transaction fees, promotional popups, unlimited product selling, developer platform, and announcement bar.
Online stores
The Basic plan costs $30 per month when paid annually and $26 per month when paid every month. The plan includes all the business plan features. Free custom domain, no transaction fees, 24/ 7 support, mobile app, inventory, order, tax, and discounts are all a part of the plan.
The Advanced plan costs $46 per month when paid annually and $40 per month when paid every month. All the business plan features plus label printing, commerce metrics, abandoned cart auto-recovery, gift cards, and automatic discounts are a part of this plan.
Conclusion
Shopify offers software that enables users to build online stores that are mostly suitable for ecommerce. The Shopify features help businesses to build a stunning website with its pre-designed templates, blogging platform, payment gateways, integrations, and mobile apps. The Shopify features help businesses to improve their website traffic, improve their sales, and increase revenue. However, Shopify also comes with a set of disadvantages, just like any other provider. Multiple currency payments, limited Customization with the pre-designed templates, pricing, and a few other limitations lead businesses to explore other providers.
Payhip, Selz, Sam cart, BigCommerce, thrive cart, and a few others top the list among some of the best Shopify alternatives. Sales funnels, popups, email marketing tools, coupons, gift cards, discounts, drag and drop features for website building, and many other features offered by these Shopify alternatives the best in their space. Shopify and its alternatives enable businesses to create an online store with a shopping cart. Payment gateways enable debit and credit card payments, integrations of third-party apps, drag and drop features, lesser/ zero transaction fees, and pricing plans that help improve revenue and drive more traffic to the website.
Shopify and its alternatives, like BigCommerce, offer everything you need to build a website. The website builder features offer unlimited bandwidth, 3d cart, a price plan, and many add ons that make them a better choice when you do a bit of research on the pros and cons of using Shopify. Many Shopify alternatives offer free plans, no transaction fee, and are simple and easy to get started. However, choosing the perfect ecommerce platform might require you to consider many vital factors, along with critical business needs. We have discussed the features, pricing, use cases, and advantages in detail. The pros and cons of all the Shopify alternatives can be easily analyzed to pick the most suitable provider.
Questions asked while looking for Shopify alternative: