It may seem counter-intuitive for us to be sharing other men's gear blogs, but gear is important to us. Our love for gear is the sole reason behind why we started Man of Many. A site to celebrate products for men with a myriad of tastes and a preference for all things quality. That said, we don't want you, our readers, to miss out on all the other cool shit out there. So we're letting you know what's in our personal feeds, flipboards, feedlys and email inboxes. What we read on a daily basis and sites we can personally recommend are worth at least a visit. Each has its pros and its cons in their own special way but we still love them all the same. So without further ado (yes, that's spelt correctly. I checked.), here are the 11 best men's gear blogs you should be following right now.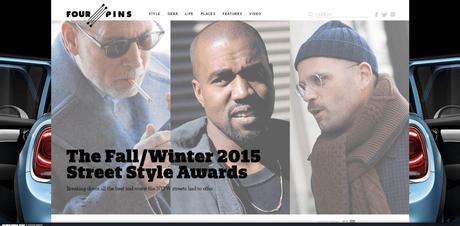 The guys with the arrogant wit, but they get away with it because they're just so darn cool. They say what all other gear blogs are too scared to. If something is shit, they will say it's shit. Not pretentious or egotistical, they observe fashion with intelligence, honour and grace. If you want a sample of what you can expect from them, you don't have to look too far past the first sentence on their page today: " KNEW KNOTTERY ALERT! KNEW KNOTTERY ALERT! And don't be like, "Ugh, another typo in a Four Pins post." That typo was on purpose, okay? It's supposed to be clever. I bet you bitches complain all the time when your professors grade on grammar as well as content. " Synonymous with their name, check them out if you want tips on high-fashion and how to dress "to the nines".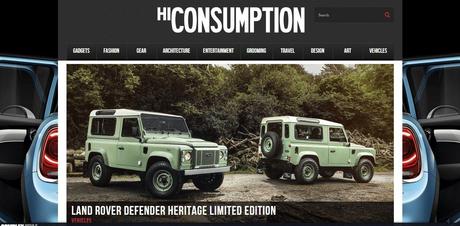 The nerdy indie kids. HiConsumption do a great job of tracking down latest gear across a whole raft of interests. Similar to others, they cover the typical gadgets, fashion, vehicles and design but what we love about them most is their penchant for geeky products and gadgets. Think Lego, Star Wars, Marvel or DC Comics. And it's neither lame nor cringe-worthy. They pull off this coverage with a touch of swagger, bringing class to the much loved classics. They've also started doing some longer form run downs and best-of's which we're loving.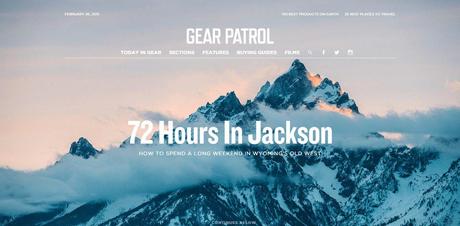 The fanatical outdoor enthusiasts. Gear Patrol deliver some of the highest quality articles you can find online when it comes to coverage on the best gear. They've perfected the art of bringing print magazine style layouts online with fresh, creative and often interactive stories. Upping their game when they decided to stop writing short-form articles on individual products, they now give easy to digest round-ups in their "Today in Gear" posts, covering five of their favourite releases from the day. I often think of the South Park episode, "Simpsons Already Did It", because it's likely that Gear Patrol has too. Think of Gear Patrol as your life mentors for all the adventures you'll undertake.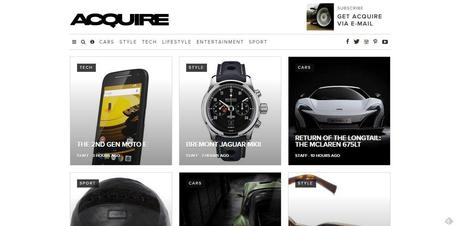 The dudes at your party who exude cool without saying anything at all. Minimalistic in every sense of the word. They choose items you might not have taken notice of in the store or considered before, but deliver them with a calculated consciousness that appeals to every facet of form, function, aesthetic and quality. Like a trance, Acquire's simple presentation draws you in only to leave you wanting more. A site that remains immaculate without trying too hard.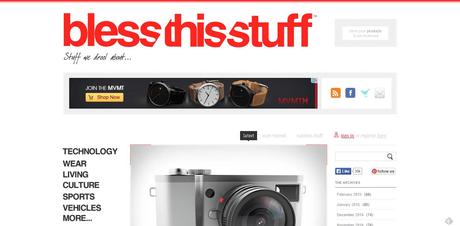 The younger, more light-hearted younger brother of Acquire. The bold bright reds of Bless This Stuff bring a sense of celebration to the products it features. Exploring "the stuff we drool about", they do a nice job of mixing in culture, architecture and interiors amongst the tech, cars and fashion. Simply put, you know what you're getting when you visit Bless This Stuff: a whole bunch of interesting products without any fluff.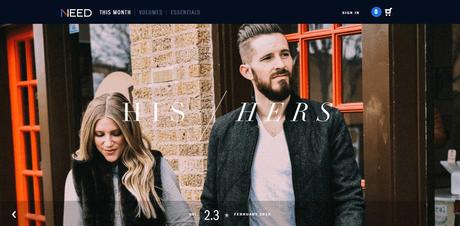 Bringing you the story behind, the story behind the products. Not just a sophisticated publication for modern gentleman, they actually sell gear too! Each volume is issued on a monthly basis with a limited selection of exclusive products. It's not just the excellent curation we love, but it's the items coupled with independent journalism, award-winning editorial photography, illustrations, and film that delivers the history, essence and soul behind each selection. Still a relatively young pup in the game. Watch this space.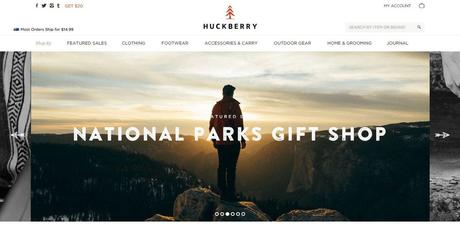 The 'Bear Grylls' lumberjacks. More a store than a blog per se, if you check their About Us page we couldn't have put described them better ourselves: "Huckberry is like your favourite store, your grandpa's favourite store and your favourite magazine all rolled into one". We got a chance to meet the founders Andy and Richard last year when they were in Sydney and we can tell you they do research properly, literally travelling the world looking for only the best products for men. From humble beginnings selling shoes out of their apartment, they've grown into an online behemoth challenging the traditional bricks and mortar stores and beating them at their own game. They've even got a Women's shop just in case you're worries about what to get that special someone.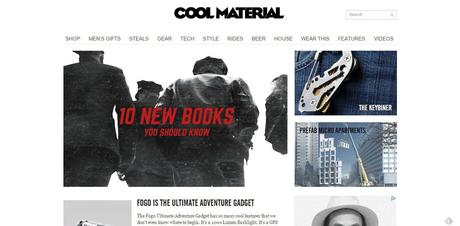 The name says it all. It's the simplicity of this site that makes it so brilliant. An easy chronological layout and list format, since 2009 Cool Material has been serving up a selection of "everything that you might want to add to your life". This is a true buyers guide that has a passion for gear at their core. They also host an assortment of great finds in their online store and have recently teamed up with The Awesomer to launch a collaborative site.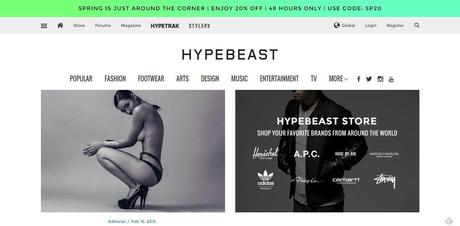 The kings of street-style cool. They've recently re-designed their site with a minimal look, bold headings and strong images. Founded in 2005 by Kevin Ma, he was sick of searching for the latest sneakers in print mags. Seeing how regularly tech and news blogs post, he wondered why fashion and men's gear couldn't be the same. Hypebeast now pumps out a ridiculous amount of content, but each and every post is a golden nugget of swagger. Since launching, they've expanded into Hypetrak that covers music and StylePX which is an online store. Their YouTube videos are well worth a visit/subscribe as well.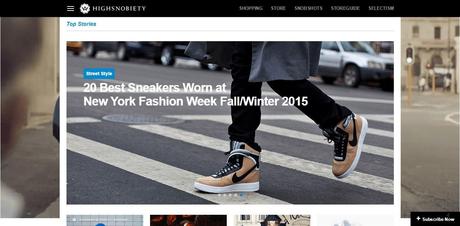 Swiss sneaker nut turned streetwear curator. Highsnobiety encompasses everything from fashion, sneakers, music, art, lifestyle and culture. Similar to Hypebeast, they pump out a crazy number of articles each day. Established way back in 2005, the site has proved so popular it now boasts other brand offshoots. They also host a wicked crazy comprehensive store guide that's helped us discover new stores in our own city, an online store and style feed among its many platforms.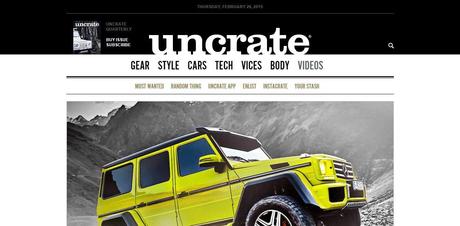 The grandfather of gear who can seemingly do no wrong. They have an impeccable taste when it comes to choosing manly items. One of their criteria is clearly awesomely shot product photography with a vignette applied to each image giving the site a uniform look. Simply put, what you get from this site is consistency. They've also recently taken the bold step of venturing into real life with a quarterly print magazine.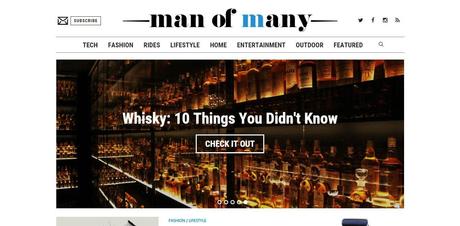 In case you're new around here. We also love gear. There's two of us who run Man of Many, Scott and Frank. We're dedicated to showcasing the latest in products, culture and style and are basically a giant wish-list of all the cool gear a guy could possibly want. We cover everything from gadget reviews, the latest fashion styles, men's interest articles, cool video and interviews with interesting people but we're also aiming to write some more engaging and longer form content along the way. Feel free to check us out.