Content marketing is an essential component of brand development. Websites, social media, blogs and e-shops can't sell their products and services without content marketing help.
How does content marketing help boost sales? We're going to discuss it in this article on the example of essay writing services.
You will get to know how to boost sales with the help of writing marketing emails and learn how to create high-quality marketing content for custom writing service.
What Is Content Marketing?
Content marketing is a marketing approach that is focused on creating good content to attract the target audience and encourage them to make profitable actions. Simply put, this is an implicitly advertising content that stimulates customers to buy products or services and generate profits for companies distributing this content.
Why Is Content Marketing a Good Way of Advertising?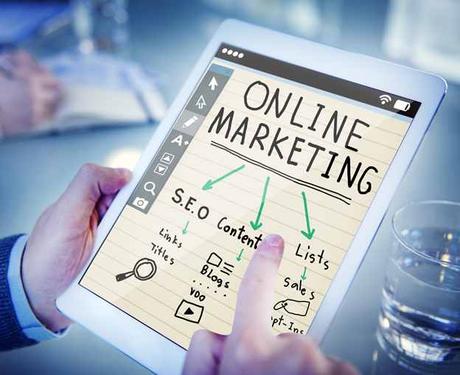 More and more people tend to make purchases on the internet. You can buy anything from food and clothes to plane tickets and certificate for the learning courses using online resources. Many of those having internet connection made online purchases at least once. Others use the internet to buy products on a regular basis.
Right now, content marketing is on a surge of popularity because it's working for business 24/7. Once created, a piece of writing that drops to a search engine like Google, generates traffic and, as a result, sales round the clock. People who are interested to find a product or service on the internet find this content with the help of search engines and make a purchase. However, this should be high-quality content (well-written, concise, SEO optimized) to be able to appear in search results and encourage customers to buy products and services. Different types of content serve different purposes: it can be persuasive, informative, or entertaining. Social media resources are widely used to distribute content and boost sales.
Main Principles of Content Marketing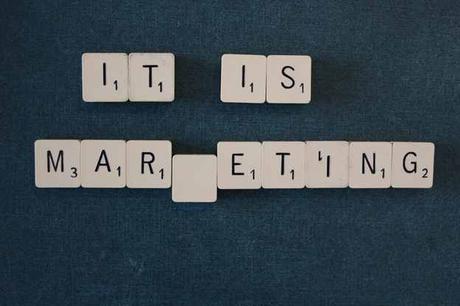 Here we outlined several principles of creating marketing content. By following these principles you can better understand what is copywriting in advertising and how to create content that generates sales:
High Quality - it's better to have a limited number of involved readers rather than a huge base of followers who just press the "like" button and then disappear forever;
Track Moves of Target Audience - you will reach better results if you track and evaluate the topics the representatives of your target audience discuss in social media. Get to know your customers and offer solutions to their typical problems. For instance, if you're wondering how to price college admission essay writing services, your followers can give you an idea.
Patience - even the best branded content marketing takes time to be enacted. You need to wait for the results even if you created the best social media campaign ever. People tend to respond slowly and patience is your main weapon in this case. Success comes to those who are working diligently for a long period of time.
Niche Focus - by focusing on specialized content you can directly reach your target audience and reduce redundant moves. This helps to concentrate on the main goal. For example, if you offer creative writing services, you need to focus on film producers or script writers. By emphasizing on a certain niche, you can develop your own specific strategy of writing and create your own brand.
Mutual Promotion - if you expect someone else to promote your posts and share your articles, make the first step and offer mutual promotion. This works very well since your counterparts may have more followers among students and some of them may wonder how to write the best paper. Also, not only students use essay writing service - many businesses need high-quality reasonably priced texts. You never know who may apply for your services, but you should be ready to embrace any inquiries. Reciprocity cannot be underestimated in the business that is promoted with the help of social media.
Be responsive - being responsive is essential in essay writing services. You need to give feedback to any positive and, especially, negative comment. With the emergence of chats, forums, and social media, customers got used to receiving quick responses from the companies. Students are very active and impatient - they can generate buzz in minutes. Manage this buzz because negative feedback attracts more attention. Therefore, respond to each comment and don't leave negative ones without attention. Never. It can kill your online writing business.
Attract Influencers - these are people who can shape opinions and develop authority. Often, actors, singers or politics can shape opinions. People having large bases of followers can shape opinions as well. Get them involved and present your content to evoke interest in your business. Try to establish a connection and ask them to give back by sharing their posts. You can get more dedicated followers in this way. They're already aware of the principles of giving back. So, you don't need to explain anything. For example, you can advertise the services of online libraries and reach their customer bases to advertise custom essay writing services.
Maintain Presence - you should be accessible for your target audience. You will never be able to benefit from your social media campaign if you can't reach you target audience. You should stay in contact with your followers on a regular basis. Otherwise, you will be replaced by more active custom writing agencies.
Present Meaningful Content - your articles should contribute to the online community and be significant to the audience you target. Try to focus on building strong links between your writing company and its followers. Make friends with your followers and they will give back by liking, sharing and recommending your website to their friends.
Encourage Target Audience to Share Your Content - your content should be shareable, but how to reach this goal? Readers are always willing to share valuable content. If your main readers are students, adapt your content so they can understand your offerings and place this content so they can access it. Target highly-rated social media, such as Twitter, LinkedIn, Pinterest, Facebook, and Instagram. Use their blogs as well - this will help reach greater visibility on Google search engine. The main rule is as follows: great content generate popularity.
Use Lists and Tables - readily prepared data make better effect - there is no need to seek for the information you need for a long time. Students look at bullet points or tables with figures and understand the main idea. It helps save time and sends the key message to the target audience.
Evaluate Current Content Marketing Strategy
So, consider these core principles of developing high-quality marketing content and evaluate the content you offer to your readers right now. In order to do so, ask yourself the following questions:
Did you identify your target audience correctly?
Do you use the correct online media or platform to reach your target audience?
Does your marketing content meaningful enough to attract a greater number of followers?
In what ways your current marketing content contributes to the online community?
If you found some inconsistencies, probably, it's time to reconsider your content marketing policies. It's important to do it on time because the competition in the niche of custom writing services is tough.
Correct content marketing strategy is crucially important in custom writing service. It can significantly improve the results of any writing agency. Unfortunately, ineffective marketing content strategy can be harmful as well. Therefore, each writing business should reconsider its content marketing policies on a regular basis to stay on the edge of popularity.