DC Editor Adam writes…
Yet another conversation with a London Walker the other day about step counting gadgets is the inspiration to repost some London Walks step counts…
If you want to share your step counts drop us a line at the usual address.
Let's start with a nice, easy one. Inside Covent Garden is

 less than a mile…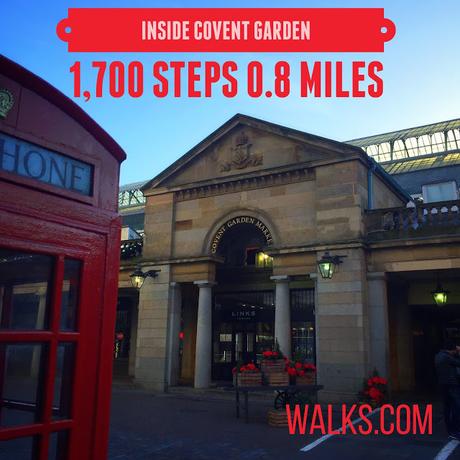 Join Inside Covent Garden on Thursdays at 10am meet at Covent Garden tube.
Old Westminster covers a mile-and-a-half…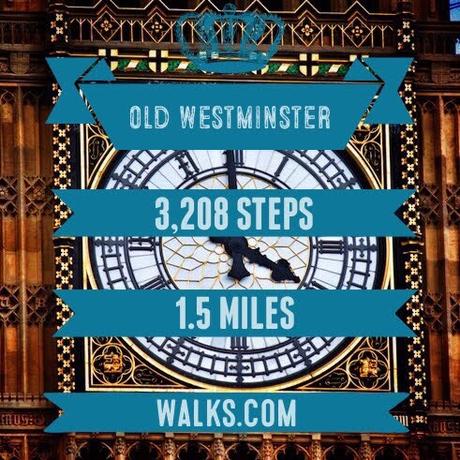 Join the Old Westminster tour on Thursdays at 2pm & Saturdays at 11am.
Legal London covers a little more ground…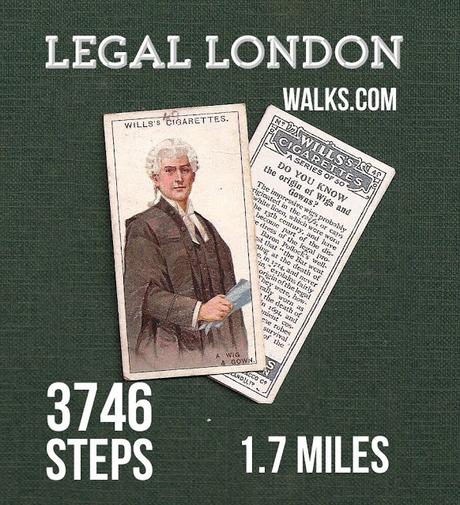 Legal London goes on Mondays and Wednesdays and Fridays. 
Like Inside Covent Garden the BM Highlights tour is another of the shorter tours in terms of distance…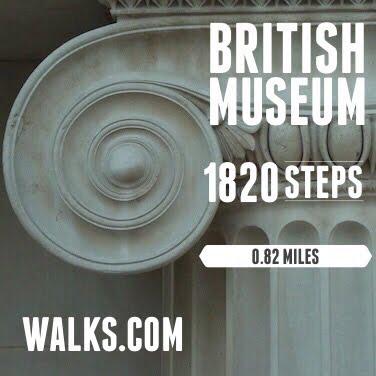 The British Museum Walk is on Wednesdays and Saturdays at 2.15pm.
A Village in Piccadilly nudges just over the mile mark…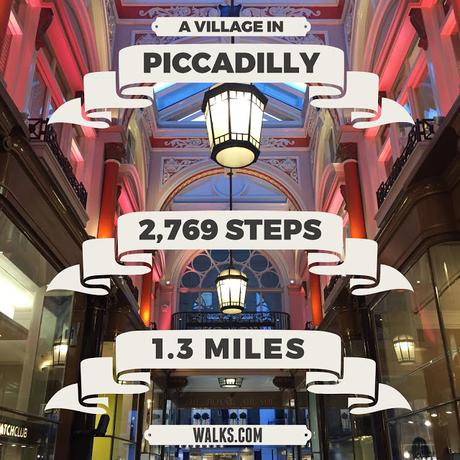 A Village in Piccadilly goes on Mondays at 2.30pm.


My occasional jaunt around the pubs of Seven Dials just breaks the mile barrier…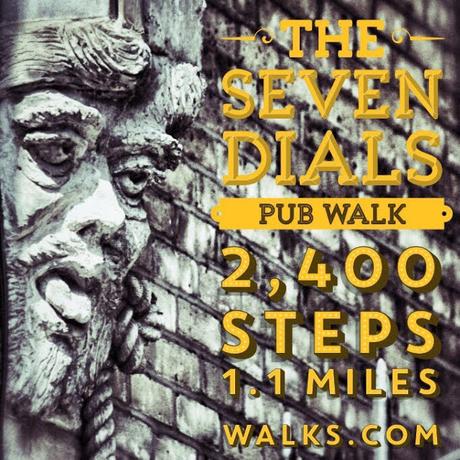 And now for three tours that NOT normally associated with fitness (!)…
Ghosts of the Old City…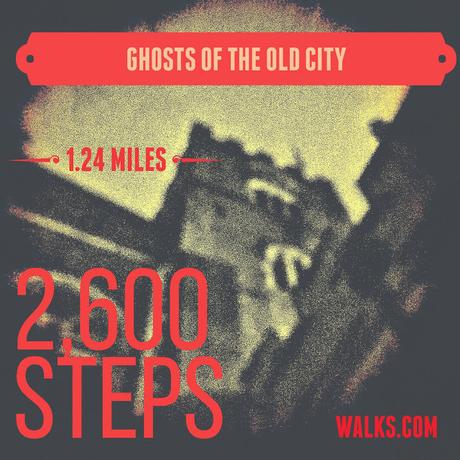 Ghosts of the Old City is on Tuesdays and Saturdays at 7.30pm.
Then there's Rock'n'Roll London…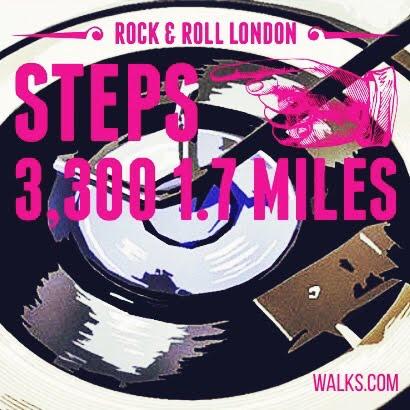 Rock'n'Roll London is on Fridays at 2pm. At 1.7 miles it's my longest London Walks tour in terms of distance but that means you can have fish & chips at Poppies in Soho after the tour safe in the knowledge that you've earned it! Click HERE for my review of Poppies



… and Jack the Ripper…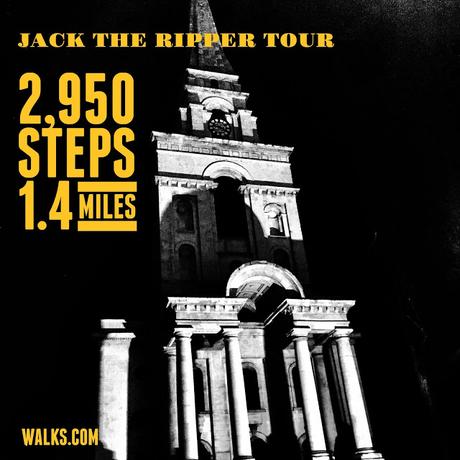 Jack the Ripper goes every night at 7.30pm. Meet at Tower Hill tube.


Then there's Old Kensington…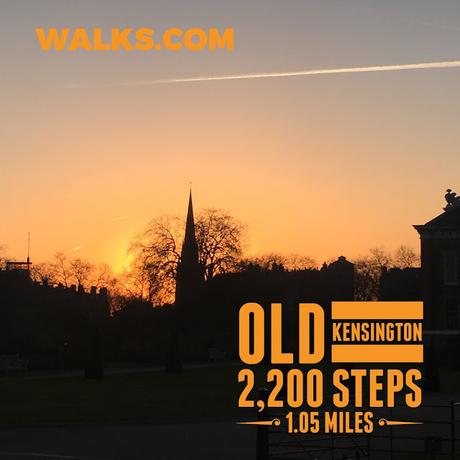 Old Kensington goes on Thursdays and Saturdays at 2pm.
The Beatles…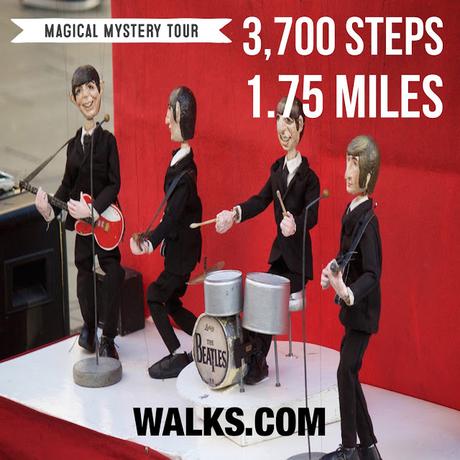 (The Magical Mystery Tour goes on Sunday mornings at 11am)
And we finish with Harry's Unknown East End tour (Sundays 2pm)…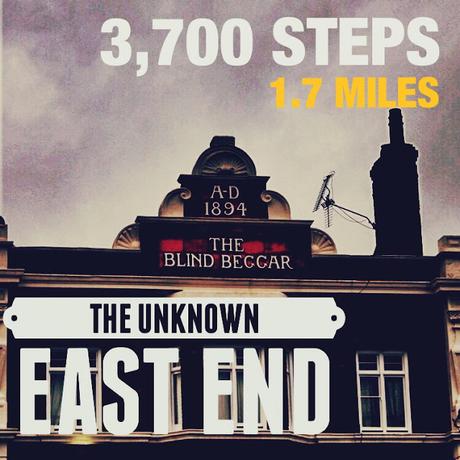 A London Walk costs £10 – £8 concession. To join a London Walk, simply meet your guide at the designated tube station at the appointed time. Details of all London Walks can be found at
www.walks.com
.