The happiest time of your year is in the summer. Summertime is the best time of your life every year, and you certainly don't want to let it go to waste! There are millions of things to do in the summer. The first day of summer is the best day to start the best summer so far. From going to the lake, to going to the beach, to painting a picture, to running a mile, there are plenty of things to do in the summer to make it fun and rememberable. When it comes down to it, summer is the season you will remember for the rest of your life because that's when all the amazing memories from these fun activities happen. The question everyone asks themselves is... "When is the first day os summer?" when they read this list because the only thing they want to do from here on out is create their bucket list and make their summer memorable. Maybe you'll even meet your one true love over the summer, and then reminisce on the song "When I met you i the summer" every time you guys are jamming out in the car. When you get married you can say when I met you in the summer... I knew you were the one. Then you can remember everything you did from this list. You won't want to miss it! Meet your one true love in the summer and fulfill all these amazing bucket list ideas as you start your life together.
101 Fun Things To Do This Summer
1. Get in Shape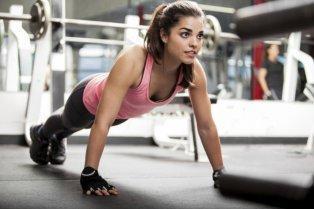 Source: http://www.rantlifestyle.com
2. Buy a Macbook
3. Take a Painting Class
4. Go on a Hike
5. Drive to the beach with the windows down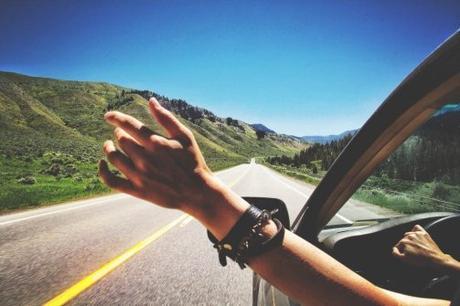 Source: www.theodysseyonline.co
6. Take your friends to swim
7. Go on a cute date with a picnic basket
8. Go to a "The Summer Set" concert
9. Skydiving
10. Hanggliding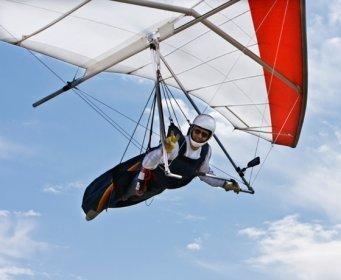 Source: http://www.coloradospringshanggliding.com
11. Parasailing
12. Swim in the ocean with dolphins
13. Go kayaking in the ocean and in lakes
14. Go kayaking in a pool for giggles
15. Learn how to do flips off the diving board
16. Get a manipedi with mom
17. Hang out the window of a jeep on the highway and scream
18. Trespass at an abandoned building
19. Take hipster pictures and post them to vsco and instagram
19. Watch the Sandlot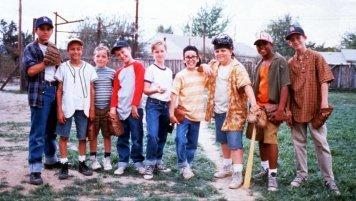 Source: www.theblissery.com
20. Learn how to make the perfect messy bun or man bun
21. Grow out your beard until you can't stand it anymore
22. Get college thoughts and ideas together
23. Get a part time job at an ice cream shop
24. Learn the perfect workout plan
25. Go to a karaoke event
26. Write poetry
27. Try to write a song
28. Concerts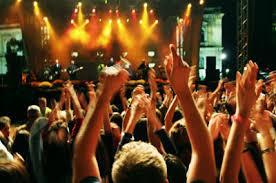 Source: http://nyulocal.com
29. Twenty One Pilots Concert
30. Get a henna tattoo on your hand
31. Wrap your hair and make it Cochella worthy
32. Do something you would never do in your life
33. Watch documentaries on wild life
34. Win over your summer crush
35. Flirt with your crush
36. Send your crush a courageous message
37. Get a summer job that you enjoy
38. Listen to the opposite genre that you normally would, for example try heavy metal
39. Make the lyrics mean something to you
40. Hike the world and explore past the point you are able to legally go
41. Never follow the rules (The best memories are made from broken rules)
42. Make your own kind of philosophy about why the world is the way it is
43. Take a run on the beach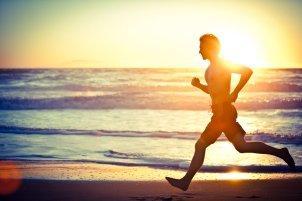 Source: www.liveinthezonetraining.com
44. Go to a pizza shop on the boardwalk with friends
45. Make crafts and gifts with your best friend
46. Go to all the grad parties you can
47. Make sure that whatever you do, you're happy
48. Get revenge on the person who broke your heart
49. Pick a dream college and visit the football field
50. Go to a baseball game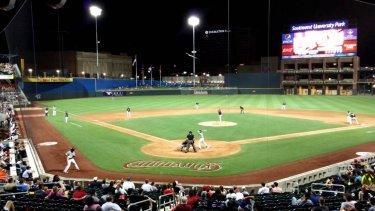 51. Campout by the river
52. Meet your goals in the summer
53. Buy your favorite bathing suit top
54. Go to the farmers market and get stuff to make the best smoothie ever
55. Never stop laughing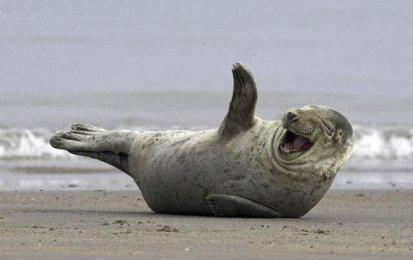 Source: http://tumblr.tastefullyoffensive.com
56. Buy your favorite kind of lipstick to slay infront of your crush
57. Go to Goodwill
58. Go 2 days without your phone with your best friend
59. Clean your makeup bag out
60. Organize and redshift your room around
61. Try a fishtail braid
62. Use Facebook to make your favorite recipe
63. Try a different style of clothing
64. Get tan and beautiful
65. Be brave and ask our your crush
66. Be confident in your body
67. Try one smoothie of each flavor
68. Do a research project
69. Kiss a stranger
70. Fill a jar with sand from your favorite beach
71. Relax and detox from stress
72. Go on a group date to the movies
73. Eat healthy but eat what you want while you can
74. Facemasks with your best friend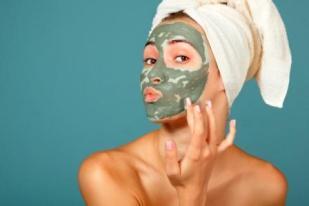 Source: http://www.yourbeautyadvisor.com
75. Go to your little brothers baseball game
76. Live simple
77. Never give up on what makes you truly happy
78. Go out to lunch with a co-worker
79. EDC concert and light shows in the summer
80. Listen to The Summer Set
81. Let the beach overtake you
82. Take your dad out to dinner
83. Learn how to country swing dance
84. Take a Zumba class
85. Travel across the ocean to the other side of the world
86. Encounter a wild animal face to face
87. Let the kids your babysitting do something their parents would never let them do
88. Make your own lemonade
89. Learn everything to know about the company before you start so you can impress
90. Water Balloon Fight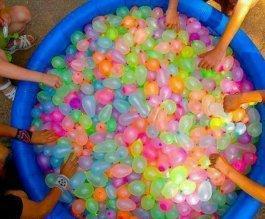 Source: https://www.pinterest.com
91. Have a campfire with your friends
92. Go fishing
93. Have a tea party with your best friend
94. Learn how to wakeboard
95. Love the color yellow on a rainy day
96. Eat icepops in 90 degree weather
97. Become a website manager
98. Go to an amusement park
99. Ride a rollar coaster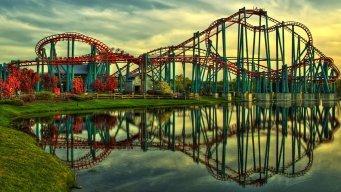 Source: www.theblackandblue.com
100. Go cliff diving
101. Try a triathlon
The second most popular question after when is the first day of summer... is when is the last day of summer? Because no one ever wants these amazing memories and opportunities to end! Depending on where you live, you may have summer 24/7, but the months of June-August are the months that the norm says summer should be. Many people take their vacation days in the summer time so they can live it up and live life to the fullest as an escape of either school or a full time job. There are 101 fun ideas to do in the summer, all of them guaranteed to give you an experience of a lifetime. No one said it would be good or bad, but at least the fun and experience is there. Life is one giant learning lesson, and you learn something new everyday. By adventuring and doing the fun things on this list, you will learn more about yourself and your emotions as well as your peers. If you think about how amazing summer is supposed to be, it is you and the people around you who really are the ones who make it count.
Things like skydiving and parasailing can bring out the worst in you, but things like giving to the poor and volunteering at a hospital can make up for the embarrassment of how scared you were to jump out of the plane. Most of these things have little to no cost, such as hiking or going on a picnic. Little things like cleaning out your makeup bag or letting your best friend give you a haircut can make summer memorable and one of the best ones yet. You want to live them loud as best as you can and remember that it's never too late to start over. You can restart your summer at any given point if you have either a bad day or something traumatic happens. The best day to start is today, and you always have tomorrow to promise yourself that you'll live your life the way you want. Nothing can come between you and your goals if you set your heart to them enough. Swear to yourself that you'll let yourself have the time of your life and you will. Follow these guidelines in the summer to maintain the happiness you had when you read through the list and smiled at you and your love or you and your buddies doing it with you.
A book that the kids can read about having a great summer is " Judy Moody and the Not Bummer Summer".
This book tells how Judy has planned the most amazing summer in the world with her two very best friends. She finds out that her two best friends have other obligations and that she will have to spend the summer by herself. When she finds this out she is very bummed. She has to spend the summer with her bother and her other friend, and her parents decided to leave her with her grandparents for the summer. She has to find ways to make summer worth it and find ways to create for herself a new canvas. Have children read the book to learn all about what she does.
Comments
comments