You know how hard it is to find a foundation that performs well right? Well think about how hard it is finding one that performs well, is affordable AND doesn't have any ikky ingredients! For women of color, the choices get REALLY limited. That's why I was REALLY happy to find 100 Percent Pure Fruit Pigmented Healthy Skin Foundation.  Here's what I think…
100 Percent Pure Fruit Pigmented Healthy Skin Foundation in Mousse ($42)
Ingredients: Organic Aloe Barbadensis Leaf Juice*, Oryza Sativa (Rice) Starch, Pigmented Extracts of: Prunus Persica (Peach) Fruit, Prunus Armeniaca (Apricot) Fruit, Theobroma Cacao (Cocoa Bean) and Lycium Chinese (Goji Berry) Fruit, Euterpe Oleracea (Acai Berry) Fruit Oil, Punica Granatum (Pomegranate) Seed Oil, Tocopherol (Vitamin E), Sodium Ascorbate (Vitamin C), Extracts of: Cerifera Cera (Candelilla Wax), Organic Camellia Sinensis (Ferment White Tea) Leaf*, Coffea Arabica (Coffee Cherry) Seed, Aristotelia Chilensis (Maqui Berry), Vitis Vinifera (Muscadine Grape) Skin, Garcinia Mangostana (Mangosteen) Peel, Malpighia Punicifolia (Acerola) Fruit, Sambucus Canadensis (Elderberry), Citrus Grandis (Grapefruit) Seed, Lonicera Caprifolium (Japanese Honeysuckle) Active Ingredients: 15% Titanium Dioxide, 10% Zinc Oxide * Certified Organic
100 Percent Pure Foundation Colors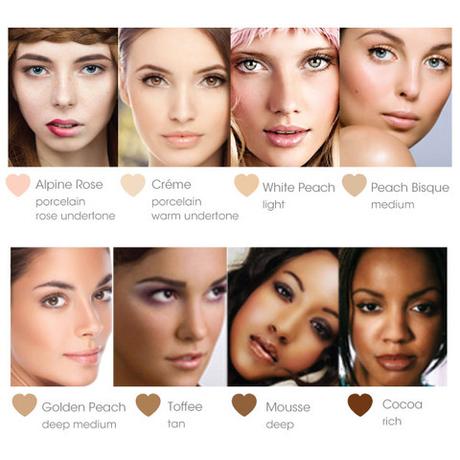 I REALLY like this liquid foundation. It's not full coverage, but it's not sheer either. It goes on smooth and covers well and I've also mixed it with moisturizer, a little primer to make my own tinted moisturizer/BB cream. It contains both zinc and titanium dioxide as sunscreen. It doesn't make me break out and it also looks really natural. (I don't like makeup that looks like stage makeup). It lasts most of the day, but I will admit I tend to re-apply a bit more (along with some concealer) if I'm going out in the evening. But, I do that with ALL makeup. The pump bottle hasn't clogged on me yet, and is not only convenient but sanitary. The packaging is recyclable and reusable.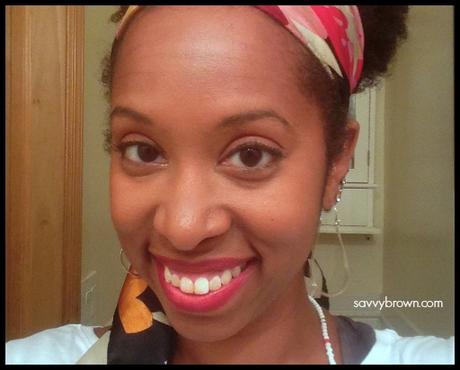 I think the only drawbacks to this product is that
100 Percent Pure
cannot send you samples and I wish it was cheaper. The way I picked my color was by searching YouTube for users who've used the product. I actually bought it based on this video. I'm about the same complexion as her and she's also wearing Mousse. They carry only one more color that's darker than me called Cocoa. I will buy this product again, but it would definitely help if they could send out samples!
RATING: 4 Smart!* – Great product, great ingredients, multi-use, but a little high-priced and no samples.
*Savvy Ratings: 5=Savvy 4=Smart 3=Suitable 2=Satisfactory 1=Stupid
• If you wear 100% Pure Fruit Pigmented Healthy Skin Foundation, please respond to this post with a pic and the name of the color you used!