"Help!"
What? Did you forget buying Christmas gifts for your loved ones this year too?
Well, we have all been there and you are just being a part of this tradition, Haha.
But we are here with a whole bunch of 100 ideas for Christmas presents.
We have included the Xmas gifts for all categories of people.
The gift ideas for Christmas are placed according to their price range so that sorting becomes easy for you.
The best part? We have broken down our list by price brackets:
Gifts under £20
Gifts from £20 to £50
Gifts for £50 and above
Let's get started!
Gifts for Home Cooks and Foodies!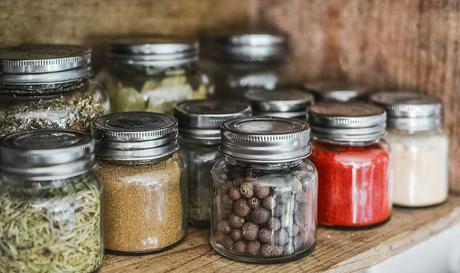 This category is focused on those on your list whose life revolves around food.
They are either cooking something to fulfill their cravings or are always looking for something to order!
This Christmas, make cooking beef roast and Christmas Quesadillas and all other traditional recipes a lot less hectic for them.
Under £20 
1. Canvas Prints

Take their picture while they are all engrossed in cooking or eating and get them printed on canvas prints. Online canvas prints stores offer some of the best deals and picture quality, making it convenient to buy gifts!
Instead of wrapping it up, surprise them by hanging the canvas on their kitchen's wall!
Make sure you hang the canvas in an easily noticeable way.
You can even go for some appreciative and motivational quotes along or without their pictures. Try something like:
'Thank you for feeding us with great food! You are a great chef!'
2. Measuring Cup and Spoon Set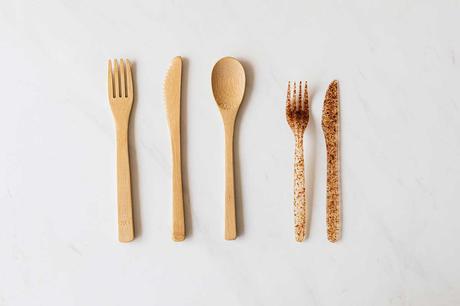 Only someone who takes a deep interest in cooking knows what role correctly weighed ingredients play in successful cooking.
This present will perfectly serve as a token of appreciation for their magical cooking skills.
From a fourth of a spoon to the whole cup, they will be instantly measuring the ingredients and adding them to their recipe.
3. Food Storage Containers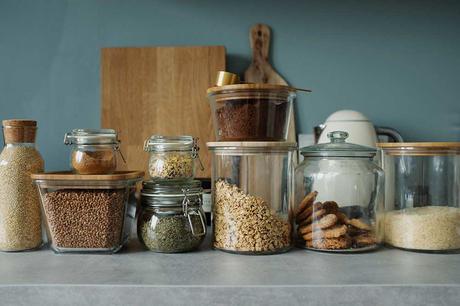 Yes! There is going to be a lot of cooking for Christmas parties and even more leftovers!
Find a set of storage containers that are airtight, microwavable, and leak-proof and with spacious compartments that are also removable.
This gift will actually be a time and lifesaver for your loved one. Keeping track of essential refills or storing leftovers/meat would become seamless.
Go overboard with the features! A container that is dishwasher safe is such a relief! Also, a set with a range of bright assortment of colors would be an excellent kitchen accessory and easy to find.
4. Oil Mister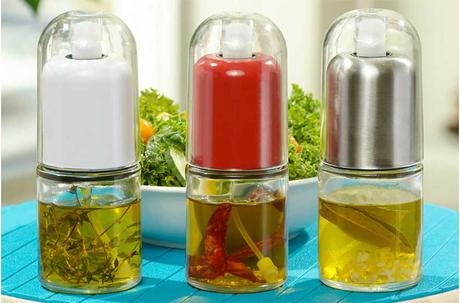 This one is dedicated to the calorie-conscious on your list!
With this oil mister, there is no chance of spilling even a drop of oil while cooking.
We recommend you buy a stainless steel mister because of its resistance to high temperatures and cracking.
Also, go for a trigger spray bottle.
Not only that, it has an ergonomic design, but it has a longer' shelf life' too!
5. Cutting Board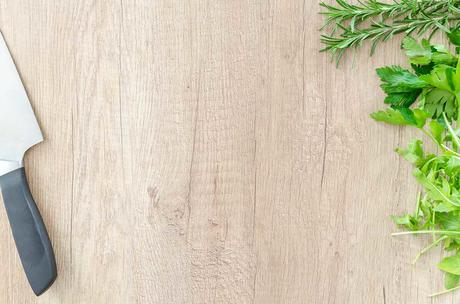 You can quickly get a set of three cutting boards within £20!
Cutting boards prevent cross-contamination, whether you are using it to chop vegetables or for carving meat.
While you look for the one that enhances the display of your friend's kitchen counter, don't overlook the material it is made of.
If you want them to have a cutting board that stays for a lifetime, go for teak wood. It is highly resistant to moisture, and so washing will not lessen its life!
6. Meat Thermometer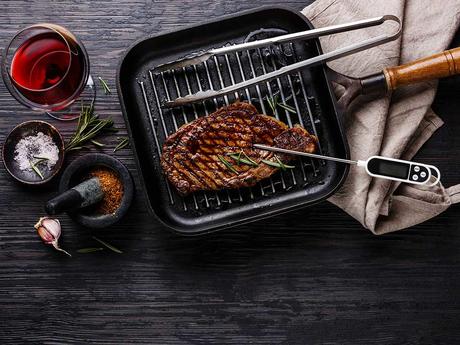 This Christmas, help them in grilling the meat using a meat thermometer.
Nothing beats a thermometer in determining the doneness level of meat with precision. If your friend loves food made to the accuracy, this is the ultimate gift for him.
A good thermometer will give accurate readings and will be quick in response. Make sure you do your research well.
7. A Christmas Pudding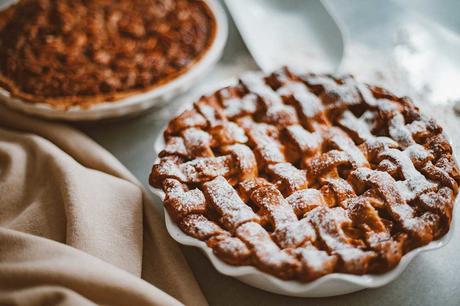 Mark the end of their Christmas dinner with your Christmas Pudding gift!
This gift will help you spiritually connect with your beloved one. He will be completing the final Christmas tradition of having a pudding after dinner with your present.
8. Meatloaf/Baking Pan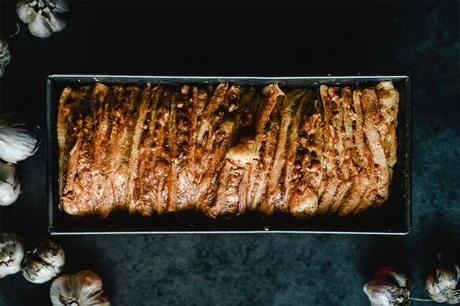 Get them baking meatloaves on Christmas as it is a favorite meal of the whole family.
These pans also serve as a baking mold for pieces of bread.
9. Banana Slicer

What? Who even needs that?
Well, make a Christmas banana bread for a whole lot of guests, and then you'll know.
A banana slicer cuts a whole banana in less than 15 seconds.
And it doesn't end at bananas!
Anything that has a shape close to bananas (sausages, cucumbers) can be cut evenly through it within no time!
10. Cast Iron Skillet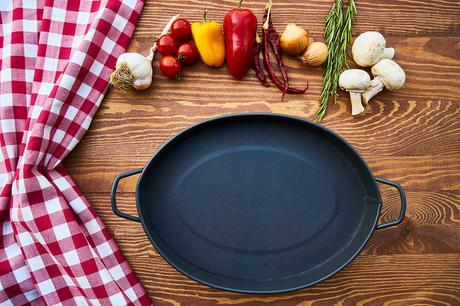 A kitchen essential for a steak lover!
A true steak freak knows what sear and crust come with cooking meat in a cast-iron skillet compared to grilling it!
This old-school heavy-duty tool remains the best for maintaining a uniform temperature while cooking.
£20 to £50
11. A Knife Set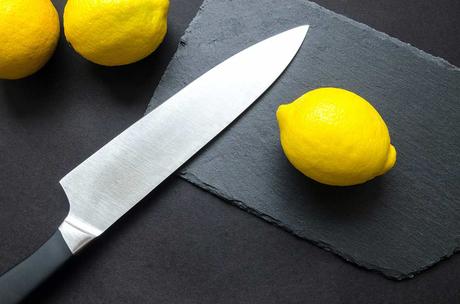 Those aspiring cooks on your list will be doing a lot of meat cutting around this time.
Arguably, a good set of knives with extremely sharp blades makes cooking so flawless and efficient.
A complete and useful set will include a non-serrated steak knife, boning knife, utility knife, paring knife, bread knife, and, most importantly, a chef knife.
Look for the ones that have a lighter construction in weight so that they are easier to sharpen.
12. An Automatic Pan Stirrer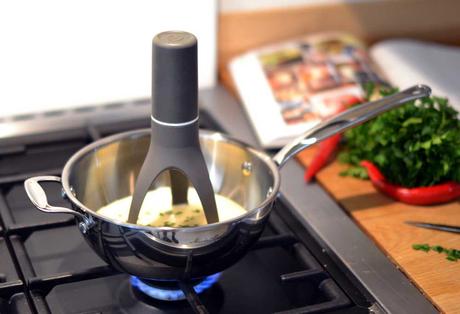 Make them sit back and relax while this stirrer does the mixing of the contents inside the pot!
A stirrer with stainless steel legs will keep operating at high temperatures, so we recommend it.
Buy the one with a high-power motor, which will give an easy time cooking in thick and light sauces and gravies.
13. Instant Marinator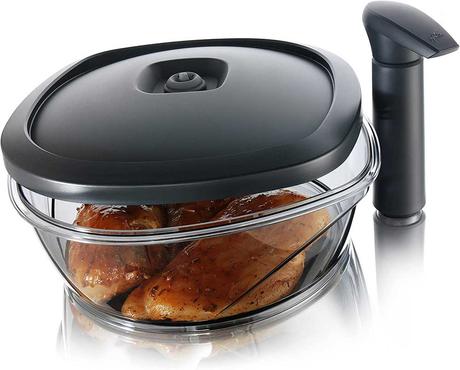 A perfect marinade needs hours of waiting.
The vacuum pressure inside this gadget makes the process come down to a matter of minutes.
14. DIY Hot Sauce Kit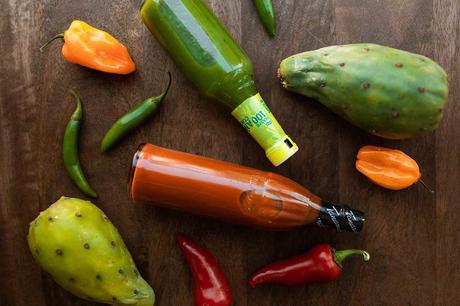 If they are spice addicts, hand over them the control of the mix in their hot sauce.
This kit includes all necessary ingredients that they can use to tweak the hot sauce recipe according to their taste!
15. An Adjustable Stand for their Tablets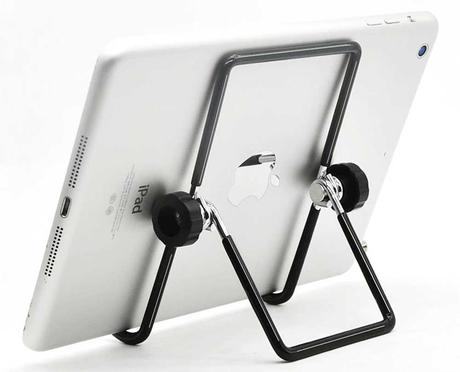 Your friend is always looking for and trying their hands on new recipes.
An adjustable stand coupled with a stylus will make following the recipe on their tablet so seamless.
They can easily adjust the angle of their tablets according to their viewing position.
16. A Set of Essential Oils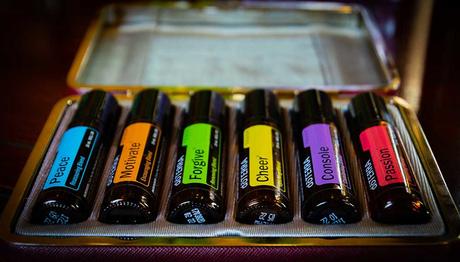 There is a surge of people idealizing and adopting a natural lifestyle.
Aromatherapy is proved to improve general wellness.
Whether it's their morning tea or a full-fledged meal, the essential oil will make it all the healthier and tastier.
Their guests at the Christmas party will be impressed. The entire taste will be enhanced with just a dab of any of these oils.
17. Christmas Oven Mitts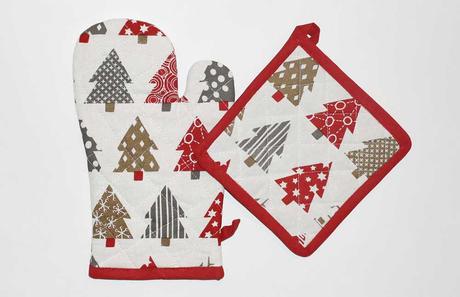 It is very common to burn your hand by hot cooking or baking pans, even if you are working consciously.
Show your love through an extra layer of protection for them through these oven mitts.
Make sure the ones you choose are dishwasher compatible, FDA approved, and can easily resist heat up to 480 degrees Fahrenheit.
18. Butter Churner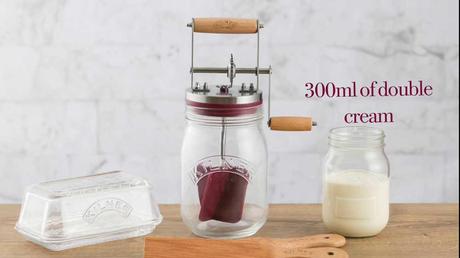 Butter them up with a butter churner.
This machine makes preparing butter a matter of minutes.
They will be just pouring in the cream, rotating the handle, and the butter is ready to eat!
19. Christmas Themed Resin Coasters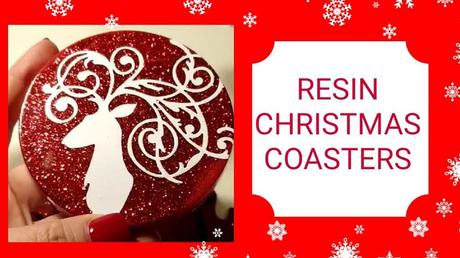 Make customized resin coasters yourself with their names on them and themed with Christmas colors.
These coasters will add a decorative flair to their kitchen accessories as they serve their guests' drinks.
You can also explore some online options if crafts are just not your thing.
Above £50
20. Air Fryer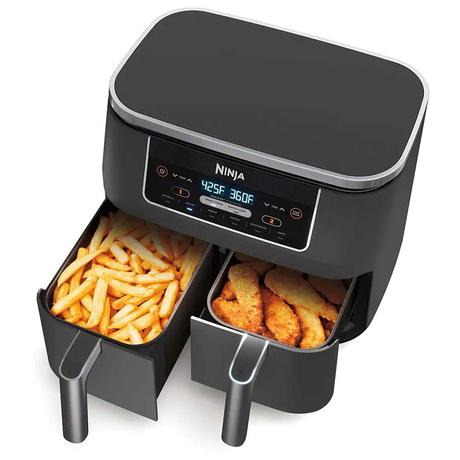 If your cook friend is also calorie-conscious, he must be eyeing an air fryer for quite some time.
These fryers use hot air instead of oil as a medium to crisp up any meal that would otherwise need deep oil frying.
21. Cheese Board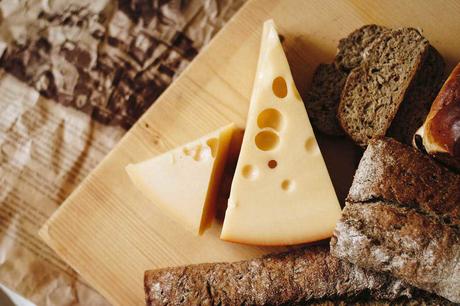 With this cheese board, make your friend leave a lasting impression on guests as a party host.
They feature handy pull-out drawers, a central stage, and small compartments. It serves cheese with its food companions like grapes, olives, grapes, chutneys, etc. in these boards manageable and representable.
22. Indoor Smokeless BBQ Griller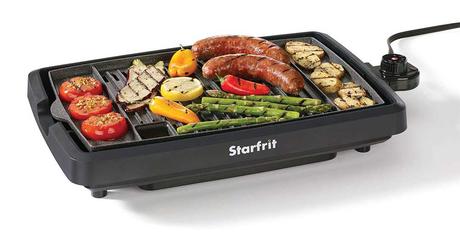 Outdoor grilling is not an option in the chill around Christmas.
This is also a perfect option for someone who is a grilling enthusiast but lives in an apartment and doesn't find an open air space.
23. A Non-Stick Electric Griddle

We highly recommend giving an electric griddle to the chef on your list.
It provides a vast surface to cook sausages, eggs, bacon, pancakes, and everything imaginable side by side.
Making breakfast for a big sized family is so easy using this griddle.
24. Vacuum Sealing System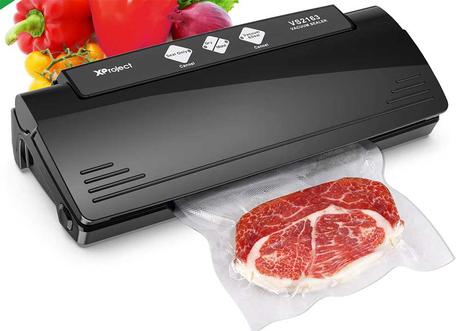 This is the perfect storage solution.
For someone who cooks a lot of food, storing the leftovers or raw meat is a task.
This sealing system vacuums out all the air from the polythene bags to ensure a long shelf life!
25. Pasta Maker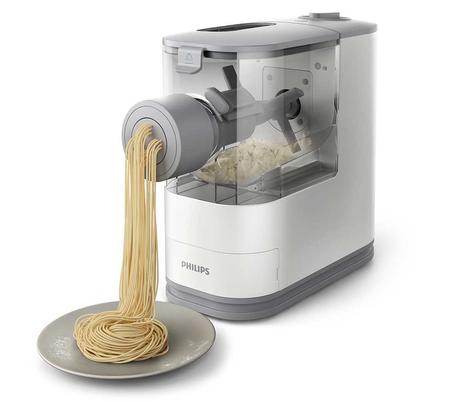 This is a game-changing product for a pasta lover.
With differently shaped discs, this machine can make any pasta within minutes, from fettuccine to macaroni.
While you are being generous in gifting, go for a pasta machine that boasts a kneading option too.
Gifts for the Techies!
This is for those on your list who live for technology!
Shopping for techies is fun.
There are so many options you can please them with! It is all about making their fast-paced lives more comfortable with a handy gadget.
Let's explore the options we have.
Under £20
26. Mouse Pad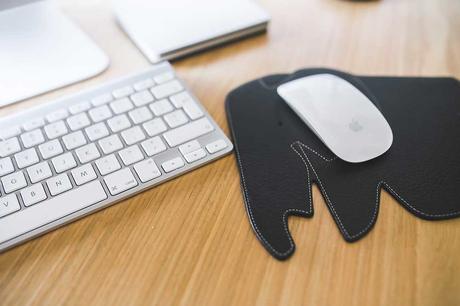 A mouse pad? Really?
Yes! You can only imagine the importance of a comfortable mouse pad in the life of a gaming beast. Whether your friend is a casual gamer or works on a PC, a mouse pad will be a very thoughtful gift, period.
Modern mouse pads do much more than just provide a gliding surface for your mouse. They pack features like RGB lighting and Qi wireless charging for smartphones!
Do you see the number of ways you can make them happy through a single multifunctional mouse pad?
27. Smartphone stand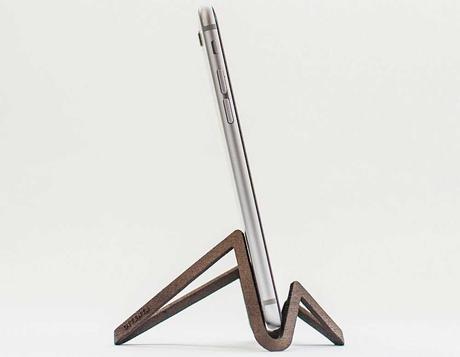 This one is for the regular smartphone user.
A good smartphone stand will allow the phone to rest in both portrait and landscape modes. Also, look for an opening in the stand that lets the charging cable through.
If you have the budget, a smartphone stand with Qi-enabled wireless charging will highly impress your recipient.
They will thank you with all their heart when they wouldn't have to search for their phone chargers like crazy as the stand will charge their phones while also securing them against falls.
Imagine making their lives more comfortable with a lightweight, portable smartphone stand. They will be using it at work, while enjoying their Netflix series at home, or even in bed.
28. Power Bank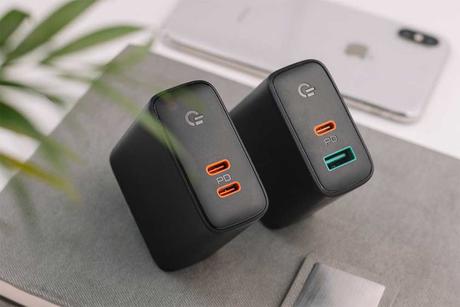 This is literally a lifesaver!
You know your person forgets to charge his phone every single time.
Give them a power bank with a ridiculously large capacity (20000 mAh plus) that allows them to continually power their phones for at least a week.
This Christmas, surprise your gadget hoarder buddy with a power bank so that when he is out and about for the "Big Day's" preparation, he knows his phone battery is always up.
29. Bluetooth Tracker 
Tired of a forgetful friend?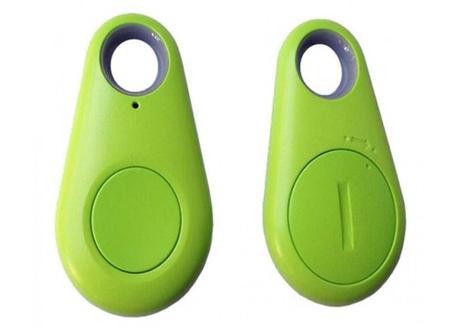 Give them the relief of never losing their belongings again with a Bluetooth tracker!
Be it a purse, wallet, pet, keys, or phone, this tiny device will find them all.
Every once in a while, someone runs into a very stressful situation where he/she immediately needs something and can't recall where they placed it.
Instead of panicking, they will just bring out their phones with which the tracker will be connected through an app. One-click and the lost item (with the tracker attached) will start ringing.
30. Phone Case with Card Slots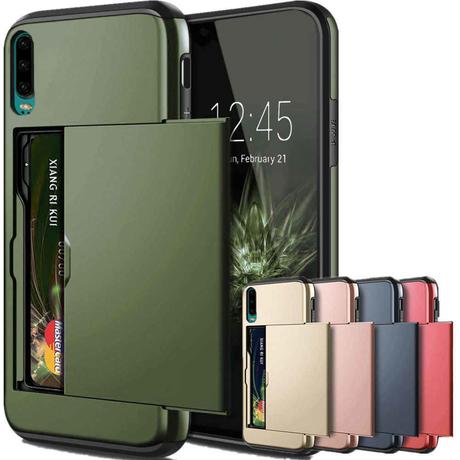 Who needs a wallet when you have its cheap and more handy alternative in the form of a "wallet phone case"?.
These cases usually can squeeze in up to four cards at a time.
In some cases, the compartment's closure in the phone's case easily folds up to become a viewing stand! So it is a 3-in-1!
31. USB Hub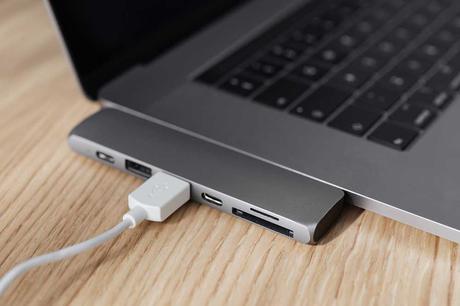 Perfect for your buddy with a home office always messed up by too many wires!
You can't reduce any of their workloads, but you CAN improve their workstation ergonomically, which is quite helpful.
Because they are so compact, they are a good companion for work travels and trips too.
An ideal USB hub will have at least five ports to juice up multiple devices simultaneously.
32. USB Vacuum Keyboard Cleaner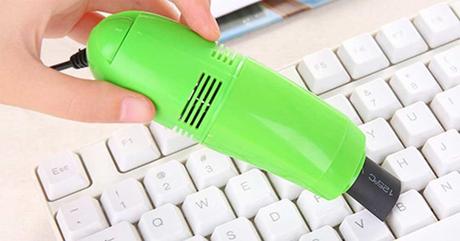 This is yet another pick to make your loved one's 9 to 5 easier!
You want nothing to come in their way when they are focused on their work, not even the keyboard's dust. A clean workplace is highly influential on productivity.
If you can think that deep, then a keyboard vacuum would be right bliss as a gift.
Let those suction nozzles not leave any crevice on their keyboard uncleaned.
33. Bluetooth Keyboard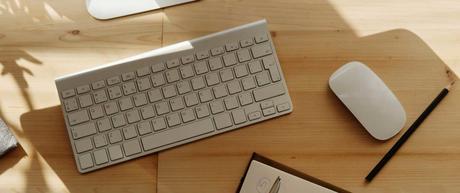 Anyone will ditch the traditional keyboards for the comfort that a wireless keyboard offers!
This compact accessory is a perfect pick for those who spend most of their time typing.
Choose one with LED backlights to give it a more festive feel!
£20 to £50
34. Illuminated Smartphone Cases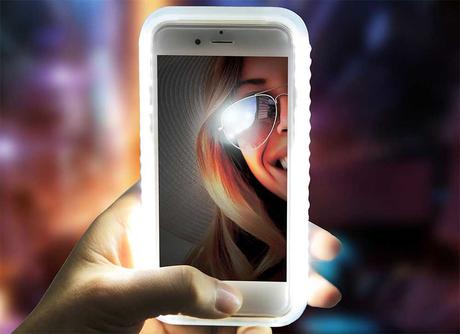 This one is for the selfie addict on your list!
Christmas parties and the magic moments help them capture all.
While they spend the night celebrating, this LED phone case will brighten up their photos in the dark.
35. Smartphone Projector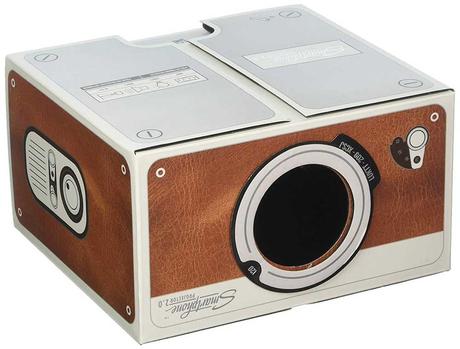 Christmas holidays are all about cherishing the moments spent together.
Give your recipient an excuse to sit back with their family and watch something that everyone loves through this fantastic display technique.
36. Dancing Water Speaker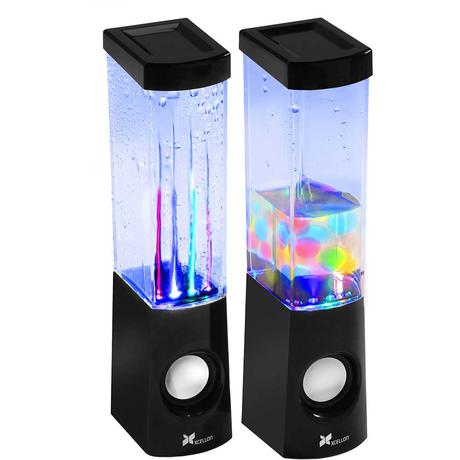 What is better than adding some visual flair to your friend's Christmas party? The colorful water dancing to the beats will be a sight to watch!
These speakers connect to any device with a Bluetooth or an SD card.
The fact that they are so portable makes them an excellent choice for outdoor fun ventures too!
37. DVD Box Set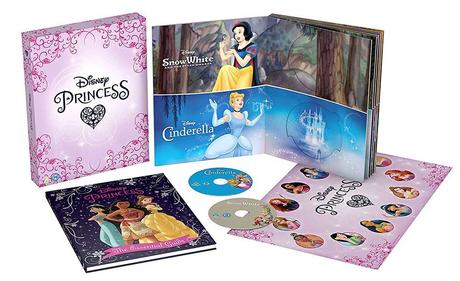 While they are in a relaxing mood during these holidays, give them the whole set of their favorite TV or web series.
Binge watch the series with them and make this present all the more worthwhile.
38. Illuminated Keyboard Cover
If your recipient is into backlit gadgets, this present is value for money.
Whether they have gaming or a home office setup, the RGB lights will make it so much fun for them.
They can also keep the rooms light off while they do their typing at night with the ease of these illuminated keys.
39. Runaway Alarm Clock
If the loudest of alarms couldn't cut it, try this runaway alarm clock as the last resort for those heavy sleepers on your list.
This gear will make them chase their clocks throughout the room to not be late in their meetings/parties/classes next time.
The little workout every morning will mean they will remember you with every day's start (most probably in an irritated mood :-p)
40. Desk Heater
You know it's super chilly around the Christmas holidays. How about gifting someone who is always cold a cozy warm portable heater?
41. Bluetooth Christmas Lights
Take their decorations game up!
Um, it is time to make those Christmas Tree light bulbs do more than just give off the light!
How?
Smart Christmas lights use voice controls, Bluetooth connections, and remote controls to create custom light scenes. One can even set light shows with infinite possibilities!
If that is not a perfect Christmas gift, I don't know what it is.
Above £50
42. Drone
Any gadget hunter or a photography buff will be equally excited to receive a drone as a Christmas gift, no matter what age group.
If you want to go big this time, invest in a drone, and your friend will forever be grateful.
43. Charging Case
Give them a charging case if they are likely to forget a power bank back in-home or car.
Always wrapped around the phone, this case rids one of the need to keep searching for a charger or a power bank.
'Ah! You really made my life simple!'
Get ready to hear those words from your techie friend when they start using the case.
44. Bed Cleaning Robot
A Cleanbot would do wonders for the one obsessed with sanitation!
Help them automate the disinfection process of the house for the Christmas party.
Perhaps they are planning to travel this Christmas. The cleanliness of bed comforters of hotel rooms is what most people are conscious of.
This tiny robot degerms the entire sheet and other surfaces like a sofa, rugs navigating all around, and uses sensors to avoid obstacles.
45. Polaroid Picture Printer for Smartphones
With this small gadget, they can secure all the Christmas memories in printed forms!
Who has the time to specially go out and get those snaps printed? A polaroid printer gets that done in seconds.
Connect this tiny printer, roughly the phone's size, with any phone or even a DSLR, and get instant photo prints out!
Also, you wouldn't have to say 'Whatsapp the snaps without fail!' to your recipient.
They would be handing the printed photos to you right there and then!
Gifts for the Health and Fitness Obsessed
Okay, we all know someone trying really hard to lose weight or just lead a healthy life in general.
The coming entries are to complement their choice of a healthy lifestyle.
Under £20
46. A Set of Sweatbands
You know your giftee won't stop gymming until they sweat like crazy.
A pair of sweatbands that styles perfectly with their activewear is a well-thought-out gift.
47. Roll-Ons
As they workout, help them smell fresh.
Do some good research and choose the one with some natural fruits extracts and vitamin C. It's great if it does more than just remove the bad smell.
48. Resistance Bands
These travel-friendly bands are great tools for strength training workouts.
They are available at different resistance levels from very low to high-duty strength.
Your workout buddy will love these as a present and get motivated to work harder.
49. Yoga Mats
A serious yogi knows not every mat will do to get the best out of a yoga session.
Budget yoga mats perform well and last for as long as you give them the right care.
50. Dumbbells
For those who love the intensive workout but have space constraints, a good set of weights is a great need and solution.
51. Facial Steamer
Steam inhalation does more than just fight infections and colds.
In fact, health-conscious people make it an essential part of their wellness routine because it fosters overall well being.
52. Exercise Dice Game
Exercise dice make it fun and motivating to workout daily.
No one gets excited about repeating the same workout exercises daily. Thanks to this dice, which is a pro at keeping people at their toes.
One dice from the two mention different times in seconds on all its faces. The other suggests a new exercise on each face. Now what comes when you roll out the dice is pure luck.
Fun, right?
53. One Gallon Water Bottle With Time Marker
This would help them reach their daily water intake goal.
We recommend choosing a bottle that mentions motivational lines along with the time tags.
54. A Foot Rocker
A foot rocker will help the athletes in your list stretch their foot muscle and relieve pain.
It will aid them with their overall body strength.
55. A Medicine Ball
They significantly contribute to building up muscular strength and resilience.
This inexpensive fitness tool gives an exciting turn to boring workouts.
56. A Sport Sunscreen Set
Athletes are exposed to the sun (mostly) and thus need an excellent water-resistant sunscreen with an SPF of at least 30.
£20 to £50
57. Protein Powder
Athletes and people on strict weight-loss diets need protein shakes to avoid muscle fatigue.
Give them their favorite flavors, and they will love you more with every sip.
58. A Gym Bag
A functional gym bag is one contributor to doing an average workout to turn into an exceptional one.
There is nothing that can demotivate you if you have every necessary gym equipment with its own designated place.
59. Bluetooth Headphones
Fast music beats will get them going as they start getting tired.
Make sure they are sweat and water-resistant.
60. A Therapy Pillow/ Orthopedic Pillow
The ultimate gift of relief!
These pillows are specially designed to boast exceptional support for the body posture while you sleep.
Gift them a deep, peaceful sleep as they strain their muscles throughout the day's rigor.
61. Push-up Handles
You have seen them doing push-ups.
Surprise them with these handles so that their workout level gets intensified.
They are more gentle on the wrist and train muscles better under the least impact.
62. Silicon Rings
Silicon rings. Unlike metal ones, they won't dent or break up while working with heavy machines or doing those high-intensity workouts.
Get their name imprinted on them to bring in a more personalized feel.
63. Dry Shampoo
Take care of their hair also!
This is an excellent solution for their post-workout sweaty hair.
Carefully dig out the hair shampoo that essentially includes one of the oil-absorbing formulas like tapioca starch and rice protein.
64. Fitness Mask
You mean they will workout while wearing a mask?
Yes!
By reducing oxygen flow to the lungs, these masks help enhance athletes' breathing capacity, runners, and cyclists.
These training masks will train your friend's body to survive high-altitude environments.
65. Belt Bag
While they run on the long tracks, help them keep their phone, ID, keys, and other essentials secure and approachable.
66. Post Training Massage Oil
Pamper their muscles!
Post-workout stiffness and soreness of muscles are real.
These oils help revitalize the body's lost strength.
67. Therapeutic candles
These aromatic candles are called therapeutic candles for a reason.
They promote mental and physical well-being. In fact, they are proven to be significant anxiety and mood busters.
They are instant in their results, and that's why we recommend them.
While you are not around your friend in a difficult time, let the present do the job for you.
68. A Multi-Purpose Water Bottle
It is needless to say that your workout freak friend needs an excellent post-workout relaxing massage to get rid of the aching muscles.
Giving a massage roller is an outdated choice now when given as a 'foam roller water bottle.'
So you are not only facilitating drinking water for them but also giving them a perfect post-workout muscle fatigue remedy.
69. Jade Facial Roller
Jade rollers are trending for their numerous benefits on the skin.
While your health-conscious buddy is eating right, this tool, with its healing properties, will elevate his efforts to keep the skin nourished.
Above £50
70. Fitness Course Subscription
If your recipient is into home workouts, buying him an annual workout membership is an ideal option.
71. A Portable Treadmill
These compact treadmills make a great workout gear for tight spaces.
They make an ideal present for a workout-obsessed as nothing beats the potential of a brisk walk to lose weight.
72. A Fitness Tracker
Sure your friend is a health-enthusiast but losing weight is a challenging journey.
For the sake of that extra incentive, give him this fitness tracker.
A good and complete tracker will monitor heart rate, physical activity, calories lost, and sleep patterns.
Most importantly, it should be waterproof to let rain nor sweat come in the way of its performance.
73. Air Fryer
'Oh my! This was so needed!' - Your friend would yell out of excitement!
It is Christmas, and your health-conscious friend can finally eat that fried chicken piece without the fear of taking in fat!
74. Kitchen Scale Set
She has been on a strict diet for a long time, making sure not to overeat anything beyond a prescribed limit.
Help them monitor their calorie intake better with the blessing of this kitchen scale set.
This food will measure the quantity of the food with precision so that their recipe is accurate.
75. Electric ToothBrush
It might sound silly.
However, an electric toothbrush is a vital health investment in the long run, and we all know that.
Choose the one with soft bristles and a tiny head that rotates to make sure there are no missed spots.
76. A Christmas Comforter
Why not?
It's winter, and it's freezing around Christmas.
A cute Christmas comforter will enhance the Christmas decor as well as making them cozy and warm.
77. Air Purifier
They are spending more time indoors during the Christmas holidays.
The mechanical filters inside the air purifiers make their houses a safe place to breathe in.
We recommend spending your money on an air purifier loaded with a HEPA (high-efficiency particulate air) technology.
It ensures the elimination of 99.7% of every possible air pollutant out there.
78. Noise Cancellation Earphones for Yoga
To unleash the true potential from a Yoga session, one needs to completely cut off for a while from the rest of the world.
It should be only the yogi and his audible heartbeats.
Noise cancellation earphones help quiet the mind and centralize the focus on the peace that comes with yoga.
79. Post-Workout Massage Gun
Athletes are crazy about this gadget!
These are therapy devices that exert the right amount of pressure at the straight points post-workout to relieve the muscles' soreness.
80. A Gift Card to Their Favorite Sports E-Store
Nothing beats the feeling of shopping for your favorite item with a free gift card!
With gift cards for their favorite sports shop, they will enjoy the liberty to shop their heart out.
(And the best part - the giftee can't even make faces at you for gifting them something they don't like, Haha.)
81. An Indoor Workout Bike
Get them pedaling!
If they haven't added much to their home gym equipment yet, please do the honors.
Random Gifts
Suppose you don't find your giftee falling into any of the above categories. In that case, we have this section reserved for you of 'random gifts.'
From a toddler to a senior, here is a useful and fun entry for everyone!
Under £20
82. Kinetic Sand
This is a new favorite for kids aged 3 and up after slime.
Kinetic sand is an excellent option for sensory play.
There is so much one can make out of this sand that children keep playing with it for hours.
83. Clothes for their Pets
We can't forget their pets on this special occasion!
Dress their favorite creatures up so that your friend knows you love their pets as much as they do.
With clearance sales running everywhere around Christmas, you can easily buy anything from a hoodie to a jacket for them under your budget.
84. Christmas Snuggies
Why? Because they are just so comfy!
This is the cuddliest gift you could imaginably give them.
This Christmas, give them the warm toasty feet they deserve.
85. Bunch o Balloons - Water Balloons
Let's make this Christmas extra playful for the little ones on your list.
It takes only one minute to get all the 100 balloons filled with water.
Watch them have the time of their life as they go crazy, having their water balloons fight.
86. String Picture Display
Go creative this time!
Clip some beautiful polaroids of you with your personal and clip them along the length of the string light.
87. Customized Playing cards
Treasured memories are best preserved through customized gifts.
Get your favorite memories printed on the set of cards you both will play on Christmas night.
88. Emoji Pillow 
Cutest!
That's what these pillows are.
Kids will love these, and elders will have a fun time receiving them. They are hilarious, especially if you choose to give them the 'poop' one.
£20 to £50
89. Multiple Name Necklace
Leave a four-word phrase like 'I' 'Love' Your' 'Smile' with spaces in a necklace and see how she falls for you again.
90. Waffle Maker
Here is a permanent solution for those midnight waffle cravings of your 'Foodie' darling.
This machine makes fluffy waffles one after another, boasting the right crisp.
91. Christmas PJs
Wouldn't it be a treat to watch your favorite human wearing those cute and comfy Christmas PJs?
For the sake of adding a fun element to this gift, you can buy a whole set of matching PJs for their entire family.
92. Packing Cubes for Traveling
This is for that person on your list who can't take disorganized stuff.
These cubes have ordered compartments for clothes and other travel essentials.
93. iPhone Camera Lens
If they are an iPhone owner and love to capture moments, this is the ideal gift.
This lens will help make the most out of the iPhone camera with different angled lenses, including fish-eye, telephoto, wide-angle, etc.
They also produce a sharper and crisper image.
94. Beard Kit
It is easy to decide on a gift for the guy who keeps checking the mirror to straighten up his beard.
If there is anything that can cheer him up, it's a bear nourishment kit.
This kit includes all beard care essentials; beard serum, beard oil, beard moisturizer, comb, brush, conditioner, and shampoo.
95. An Eyeshadow Palette
A makeup lover will always be hungry for newer products to experiment on her face.
When your budget can't adjust a complete makeup kit, then we suggest an eyeshadow palette as the next best alternative.
A palette featuring metallics, mattes, and shimmers will make the best combo!
Above £50
96. A Retro Ride
The toddlers would look the cutest when cruising all around this Christmas in their' own and personal' Mercedes.
97. A Massage Pillow
They are a workaholic but ignorant about their health at the same time.
This Christmas, gift them a massage pillow that blends with their office or home-workspace.
This type of pillow uses nodes or percussion to exert pressure on the muscles and relax them.
98. A Cookbook
A true cooking enthusiast always has at least one cookbook from their favorite chef on their bucket list.
Give them that book so that you get to eat totally transformed Christmas meals this year!
99. A Rocking Chair
This chair is a favorite of the whole family.
Make your beloved giftee sit back and relax after a long day.
100. Your Time
This one goes as a prerequisite gift before you decide on giving anything else.
For people who genuinely love you, want your undistributed attention and time. You give them the world, and all they will wish they could have is some moments with you.
Make sure, on this Christmas, when you are with your loved ones, there is nothing else occupying your mind.
Conclusion
On this note, we end our post.
We hope you must have ticked a couple of options from our list.
How did you like our guide? Please leave us your feedback in the comment section below.