This post rounds up 10+ of the BEST Ways to Use Gluten-Free Sourdough Discard! No need to discard it when you can make pizza crust, focaccia bread, crackers, cookies, and more. Lots of dairy-free & vegan options.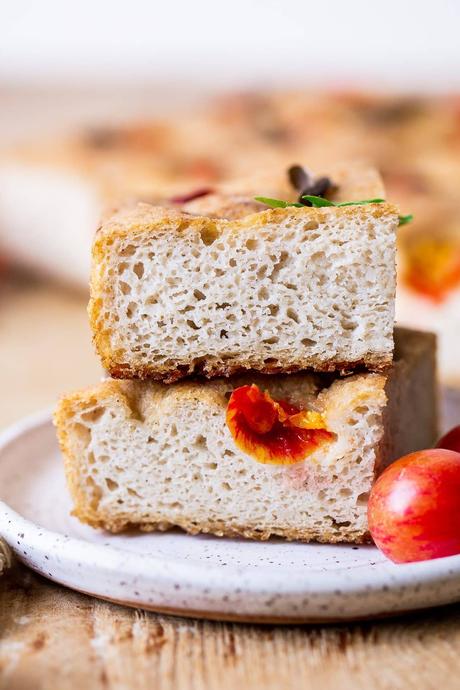 So you started a gluten-free sourdough starter? I bet you've got some gluten-free sourdough discard hanging around then! No need to actually discard it though, not when there are SO many delicious things you can make with it.
This roundup brings together some of my favorite ways to gluten-free sourdough discard, from delicious gluten-free sourdough crackers, to gluten-free sourdough focaccia, to the best gluten-free sourdough pizza crust! We've even got a gluten-free sourdough banana bread, pancakes, and chocolate chip cookies.
What is gluten-free sourdough discard?
When you're building a sourdough starter (gluten-free or regular), you discard about half of the starter with each feeding to keep it at a manageable size. That part of the starter that we take out is referred to as "sourdough discard." There is nothing wrong with it. We just want to keep our starter manageable and not have to feed it a bag of flour every time.
But, if you hate wasting food like me, you'll never want to actually discard your gluten-free sourdough discard. I usually scoop mine into a jar and bake another treat that day using it! If you're not baking with it immediately, you can store in the refrigerator or freezer until you're ready to use. Because why throw something away, why you can use it to make more delicious goodies?! Take inspiration from one of the recipes listed below :)
I hope you find some sourdough treats you love - there's something for breakfast, lunch, dinner, and dessert! Let me know which ones you love, and let me know if you have any requests for sourdough discard recipes you'd love to see. Happy baking!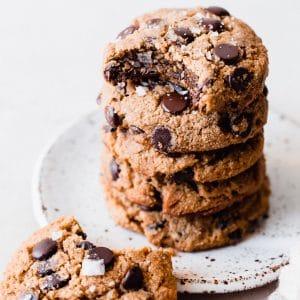 10+ Ways to Use Gluten-Free Sourdough Discard