The kitchen is the hub of every home, whether owned or rented, but all too often we have to compromise. Sometimes the designer dream kitchen of our imagination can be a far cry from the actual space we occupy on a daily basis. Major kitchen overhauls are a daunting and a costly proposition. Luckily there are lots of inexpensive ways to rejuvenate you kitchen. Who knows, it might even make you fall in love with your kitchen!
    1. Use Baskets
Wire baskets that slide under shelves are great space savers. Whether inside cupboards or visible, these clever organisers allow for doubling up on available shelf space, and have the added advantage of looking neat and tidy too. Drawer dividers are another asset along these lines. Streamlining a bundle of utensils into compartments helps eliminate clutter and create order. As an added bonus, it also makes it easier to find what you're looking for!
Railings and hanging racks are fantastic for stowing all those items which would otherwise take up valuable room, and have the advantage of leaving pots, pans, colanders, knives and other paraphernalia close to hand. This type of arrangement has the bonus of looking professional.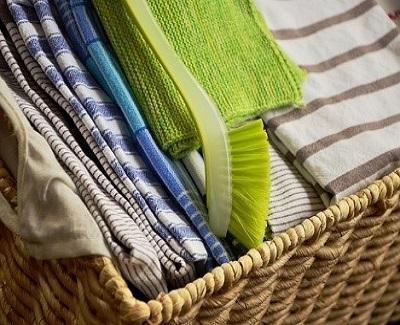 Get the Paintbrush Out!
A lick of paint can transform a jaded kitchen, without any need to replace anything. Walls and ceilings can become stained over time and a new color scheme always provides a pop of originality. Don't let the cupboard doors look battered, instead of replacing them, save money and give them a new lease of life with a little paint. The result will be an instant bright look. White paint is perfect for this.
One area of the kitchen that often gets neglected is the floors. Floorboard paint can be a cheaper alternative than laying new carpet. Even repainting a shelf can have an immediate effect for its contents making them stand out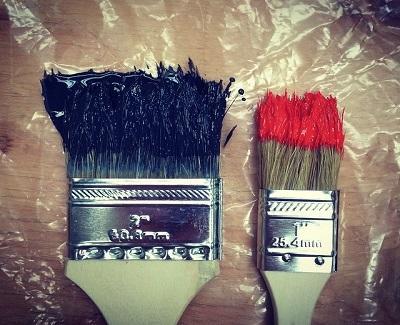 Re-dress the window
Fabrics and blinds in a kitchen are magnets for cooking smells and fumes, and it's amazing how a fresh new set can brighten and smarten up a room.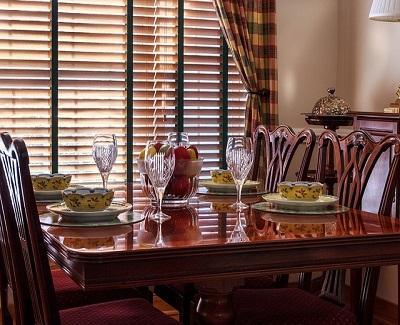 Alter the lighting
Subtle lighting is not often a feature of kitchens, particularly older ones. Spotlights which can be angled to major working areas are an excellent idea and far kinder to the eyes. Backlighting is also effective and can look very stylish. Pendant lights are lights that hang from your ceiling and an excellent way to illuminate the kitchen. They can be moved up and down are wonderful for adjusting the atmosphere, mood and feeling of a room.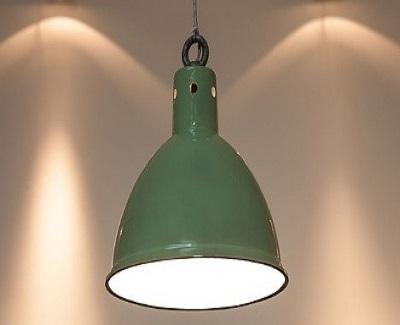 Change the taps
A new set of taps is astonishingly transformative. Going for a striking design that is somewhat bold or original is a safe bet here. Even sometimes introducing a daring colour, without going too far overboard can really give your kitchen a refreshing look. Once the new taps are in place, complement them with an updated draining rack and sink accessories.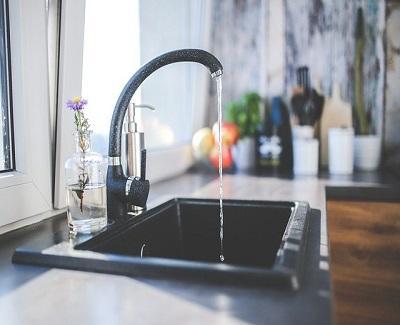 Add a Backsplash
Adding a backsplash to an existing kitchen can completely transform a kitchen. A splash of tiles on a section of a wall can instantly invigorate the room. Adding mirrors into any room makes it appear bigger. This tip is exceptionally relevant if you live in a small kitchen.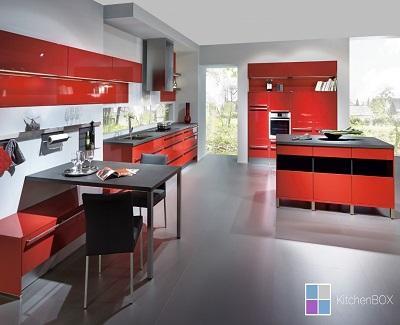 Image Courtesy of Kitchenbox
Add to your counter tops
Adding to your countertops by placing some fruit bowls & or handmade jugs can really create an attractive organic edge and refresh the look of your kitchen. Adding new flowers & plants are another way of adding some creative edge to your kitchen. A nice cheap way to add a little character. Also if you have island in your kitchen, adding a pendant light is a perfect way to enhance your counter tops and freshen up your kitchen.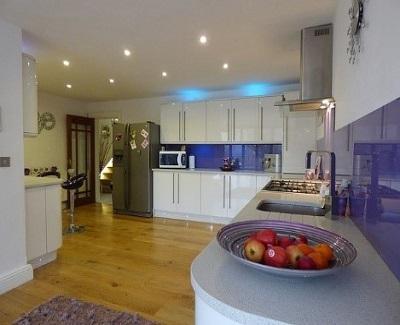 Use Faux Leather
Also very practical to do if you have any pets. Sometimes investing in real leather might not be that practical if you have any pets. Instead, using faux leather on a cheap kitchen chair or door is a very inexpensive and easy way to freshen up some basic furniture in your kitchen and make it stand out.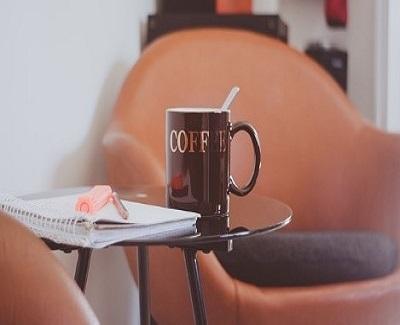 9. Refashion your furniture
Refashioning your furniture accessors is an easy way to freshen up that kitchen. For example, taking a lampshade and changing it to a bold color can really transform a space. Other ways you can refashion your furniture is to replace your door handles with elegant knobs. Your kitchen drawers & presses can be completely transformed as a result.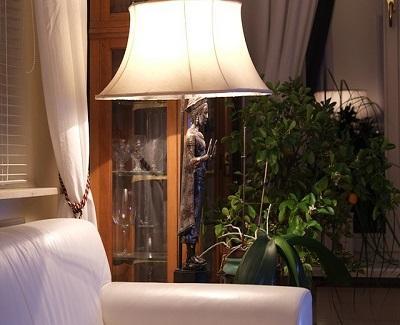 10. Free Stuff
Sometimes, people just want to clear out their houses and get rid of their old furniture despite nothing being wrong with it! Setting up e-mail alerts from the likes of Gumtree or Craigslist can be a great way to keep your eye on the pulse for free stuff. Sometimes, you can find real gems and giveaways within driving distance of your home.