Vacation homes shouldn't be a pain—they should be low-maintenance places for respite. Here's how ten lakeside and beachfront retreats use the most low-maintenance of materials: wood.
Slideshow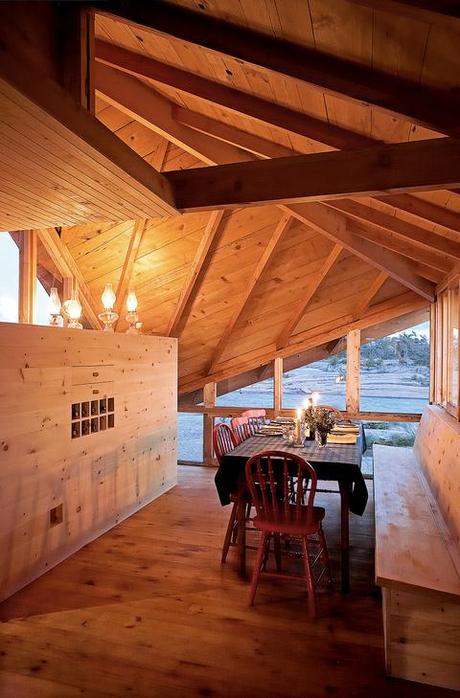 Clad slanted walls and ceilings with wooden beams.
Katja and Adam Thom's cabin, on an exposed postglacial archipelago in Canada's windswept Georgian Bay, is more than eight miles from the nearest road.