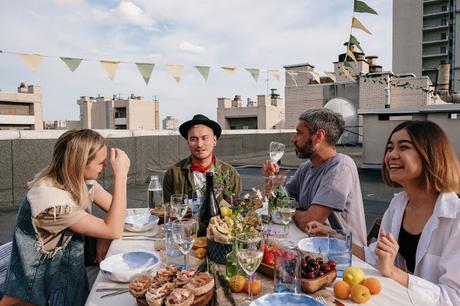 by: Sara Skirboll, Shopping and Trends Expert at The Real Deal Blog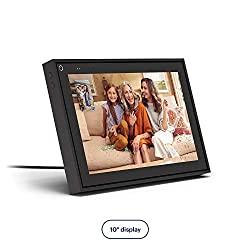 Facebook Portal
Have a Virtual Dinner with Family and Friends
Traveling to visit family this year will be difficult, but that doesn't mean you can't still celebrate together!
Share recipes ahead of time and host a virtual dinner over Zoom, Skype or Facebook Portal, so you can still spend time with the people you care about most while indulging in a special, home-cooked meal.
Spice up your virtual Thanksgiving dinner by playing a game, toasting with a signature
(or any)
cocktail and sharing what you're most thankful for this year.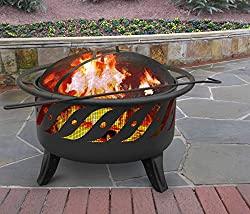 Firewave Firepit
Throw a Thanksgiving Picnic or Backyard Bash
Okay, so if you live in one of the Northern U.S. states, this might be a harder sell, but if the weather is good to us this Thanksgiving, why not celebrate outside?
The CDC has said that being outdoors reduces the risk of exposure to COVID-19, and plus, fall foliage makes a wonderful backdrop to your Thanksgiving celebration.
Move what might have been an evening Thanksgiving dinner to brunch or lunch, and you'll get more hours of natural light
(and more time to celebrate, of course)
.
If you have yard or deck space, host a small gathering outside with tables, chairs, blankets, warm drinks
(use that slow cooker or Instant Pot!)
and maybe even an outdoor heater or fire pit.
If you're having a larger gathering, instead of one big table, break up seating into smaller parties based on households to make mealtime safer.
A local park or special outdoor spot also makes a great setting!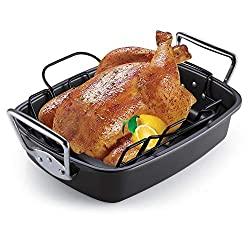 Nonstick Roaster
Single Servings
Many of our Thanksgiving meals revolve around buffet-style servings that everyone digs into.
But more hands on serving ware means more germs.
(PSA: Remember to frequently wash your hands!)

Instead, pick a designated person or
head chef
to serve up turkey and sides onto individual plates instead of everyone passing around that green bean casserole.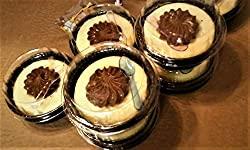 Cheesecake Containers
Have a Taste of Home
Can't make it home for Thanksgiving? Order a piece of home instead.
Many iconic restaurants from across the country ship nationwide, offering you a slice of nostalgia or a taste of your favorite meal even if you can't travel this year.
Some of our favorites?
Junior's Cheesecake in New York, Collin Street Bakery in Corsicana and Blue Owl Bakery in Missouri. Dig in!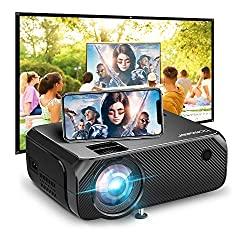 Wi-Fi Mini Projector
Set Up Outdoor Entertainment
If watching the game is part of your Thanksgiving tradition, set up a projector outside to screen football or a favorite family movie.
For those looking for other activities, setting up a competition or tournament outside with games like bocce ball, croquet, badminton or corn hole
(personalize your family name!)
can be a fun way to safely get together while social distancing.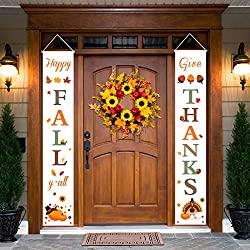 Thanksgiving Decorations
Decorate Your House in Festive Flair
If the gathering just isn't happening this year, you can still get festive by decorating your house to the max with gorgeous fall accents.
From fall foliage garlands, dried flowers and colorful maize to knit and plaid home decor, there are a plethora of ways to bring Thanksgiving to life inside your home.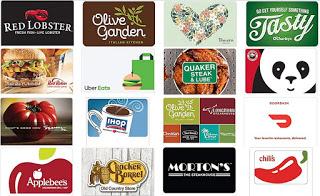 Restaurant Gift Cards
Order Thanksgiving To Go
Many local restaurants and chains have started offering family-size meals to-go, and Thanksgiving is no exception!
You'll be supporting your local restaurants and community while saving time and the stress of preparing a traditional turkey meal at home.
Check back soon for a list of restaurants serving Thanksgiving meals!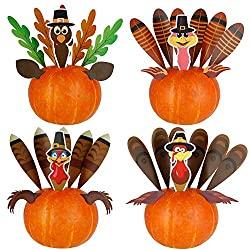 DIY Thanksgiving Pumpkin Turkey
Get Creative With Family-Friendly Crafts and Activities
It's tough being stuck inside, especially with young kids and everyone being under the same roof more often than usual.
But there are plenty of ways for the whole family to stay entertained and happy over the holidays.
While the adults are preparing the meal, keep the kiddos entertained with crafts, like a
paper bag turkey
,
DIY hand-print turkey hat
or
Thanksgiving wreath
.
Or create your own Thanksgiving-themed advent calendar with leaves or construction paper where each family member expresses what they're grateful for leading up to the big day.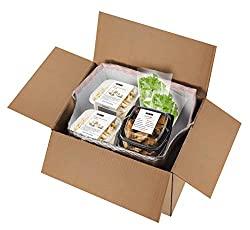 Foil Insulated Box Liners
for shipping food
Your Friendly Neighborhood Delivery
For families or individuals celebrating Thanksgiving with only those in their households or alone, a great way to show thanks this year is by preparing your favorite recipes for family and neighbors — especially those at higher risk of severe illness from COVID-19 — and delivering them in a contact-free way.
So even if you can't spend Thanksgiving with the grandparents, they'll still be able to indulge in your famous pumpkin pie.