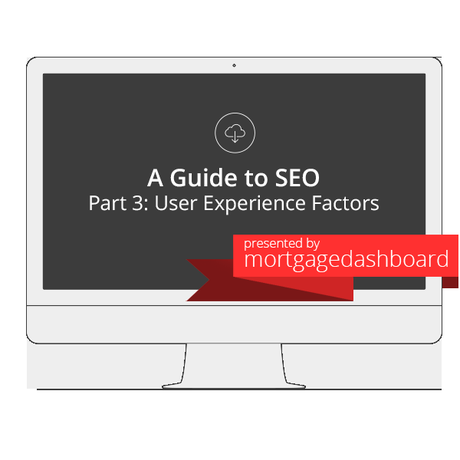 10 Tips for Better User Experience
By now, you're probably aware that Google uses more than 200 factors to determine how your website should be ranked on the search engines. Not to mention, these factors are adjusted all the time.
Coping with these rules may make you feel a little like the Greek king Sisyphus, who was punished to eternally push a boulder up a hill only to watch it roll back down again.
No sooner had you completely optimized your website a new update was released. Your pristine pages that ranked well, had some great traffic, and some considerable backlinks now rank significantly lower. And, suddenly, you're forced to re-optimize. Again. Frustrated and confused, the only person you can direct your anger at is almighty Google.
Why do they constantly change the rules?
For the past few weeks, we've given you a crash course on the basics of search engine optimization (If you missed part 1 and 2, you can read it here and here). In part 1, we introduced you to SEO and gave you some basic guidelines for optimizing your website. In part 2 we introduced you to backlinks, the most powerful weapon in SEO. As of February 28th, 2014 this information is accurate and up-to-date, but why won't it be forever?
The answer is user experience.
The driving force behind every algorithmic change and every new version of Google is the desire to deliver the smartest, highest quality content humanly possible. Every update is designed to move searchers closer to the content they're trying to discover and companies closer to their customers. In this final installment on search engine optimization, we will spell out 10 user-experience factors Google uses to rank websites.
1. Sitemaps & Navigation
Whether it is your visitors or Google spiders, you want them to be able to navigate your website easily. If you're sales oriented, you want to lead (not trap) them down your sales funnel. Google notices how you structure your navigation links and ranks accordingly. Most websites (excluding Amazon.com) keep their navigation consistently at the top of the site.
Make sure you have internal links to every page on your navigation bar. Every link in your navigation will count as one backlink for your entire site. These links point to your highest level, most important pages.
Sitemaps help Google crawl (or, find) every page on your website. The presence of an XML sitemap does not help your SEO, but it does make sure all of your pages are indexed. In the past, webmasters used to create and manually update their sitemap, but today several options offer the ability to generate and submit your sitemap to Google automatically.
If you're using WordPress to power your website, we recommend using the Yoast SEO plugin to automatically generate your sitemap.
Make sure to include internal links to every page of your site in your navigation (also called menu bar).
2. Reading Level
While there's still some discussion on how this information is used, it's clear that Google estimates the reading level of your website and factors it into their search results.
According to
LinchpinSEO
, a high reading level may be an indicator to Google that the writer is an expert on the topic. In other words, the readability of your site may be an indirect factor Google uses to determine the quality of your content.
This much is clear: Google hates low quality content. While writing in basic english may appeal to the masses, it may also keep you from being a "resource" on a topic. Intermediate or advanced level copy can distinguish your site from other spammy content mills.
3. Page Loading Speed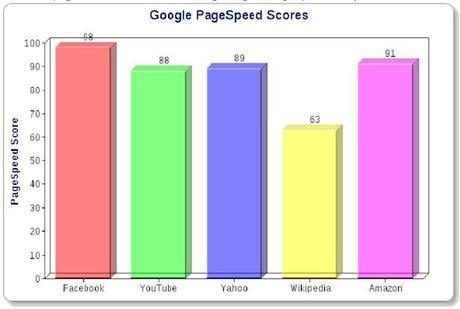 Nobody likes a slow website. 57% of visitors will abandon a page that takes 3 seconds or more to load. Taking a cue from online users, Google started penalizing slow websites in 2010.
There are many tools you can use to analyze your page loading speed. Here are a couple we recommend:
Pingdom

Google PageSpeed Insights
There are several things you can do to decrease your loading time, but here are three major tips that could drastically help:
Move to a better hosting company

Minify your code

Optimize images
4. Duplicate & Syndicated Content
Google considers duplicated content across your website or other domains as spam. At minimum, Google will choose the best page and disregard the rest. However, if Google determines that you're trying to be deceptive, you may be penalized and lose your rankings altogether.
If you are a webmaster that managers several websites (such as a mortgage company that hosts multiple loan officers websites), syndicated content will not help your SEO. Google Panda will categorize the content as SERP noise and disregard it altogether. To fix this issue for these types of users, we suggest a cross-domain canonical tag that links the blog to the original URL.
If your page is intentionally using duplicated content, use these guidelines to make sure you are not penalized.
5. Landing Pages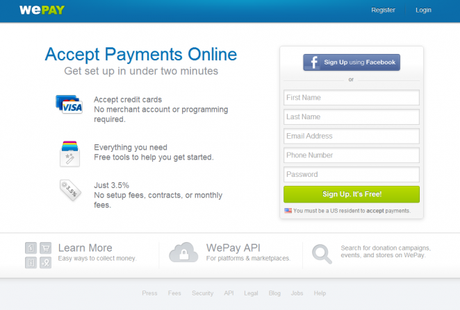 Landing pages are the last step in your online sales funnel. After your visitors have come to your site and seen the loan products you offer, you'll want to direct them to contact you. A contact or eBook form may be a good strategy for gathering your visitors information.
According to Google, landing pages increase the quality of your site. Not only do they capture your leads but they help Google understand you are a quality business.
6. Recency of New Content
In 2010, Google released Caffeine, a new version of their web indexing system. Since this release, Google has favored newer forums, news stories and blog posts over aged content. Companies who want to continue to rank well for their targeted keywords must continually post fresh content.
We spent some time discussing this in part one of this guide.
7. Page Structure
Multimedia creates a better user experience. Because of this, pages with images, video, or the combination thereof are favored in the search results.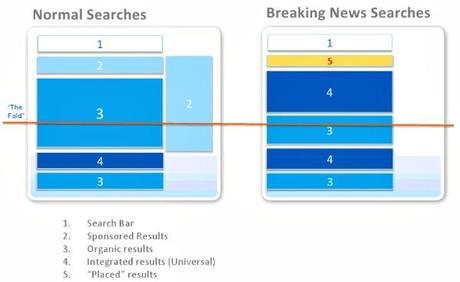 Pages with content broken up into bullet points and numbered lists can likewise help your results in the search engines. Aside from other SEO benefits, bullet points can increase the chances of your content being read and, thus, the length of time a visitor spends on your site.
8. Above the Fold Content
Content "above the fold" is the information you can see before scrolling. To increase user experience, Google wants your content to be easily read. Scrolling or otherwise "searching" for content is penalized in the "Page Layout Algorithm". Likewise, too many ads "above the fold" can hurt your SEO significantly.
In your Google Analytics, you can use the Browser-Size Analysis tool to determine what is "above the fold" for other screen sizes.
9. Grammar and Spelling
It's true. Poorly written posts will affect your SEO. Google has determined that the quality of a link is related to the quality of spelling. All of this ties nicely with Google's latest update, Panda, which focused heavily on removing low quality spam pages with often duplicated content.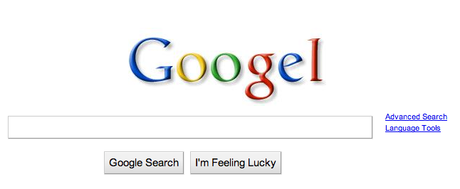 In general, content should take 48 hours to produce. This includes peer-review and quality assurance. If your content is being released with spelling, stylistic or factual errors, you may need to reconsider your online strategy.
10. Broken Links
A misspelled URL or a deleted page may eventually become the culprit of a broken link (otherwise landing you on a 404 error page). Every website deals with broken links, especially if your URL is older than a couple years. It's important to understand that broken links can negatively affect your SEO because they harm your user experience. In an attempt to protect searchers, Google penalizes websites with too many broken links.
You can monitor your link activity with tools such as Google Analytics or Google Webmaster tool
Finally,
The search engines are not ran by people; they're ran by robots. The reason SEO has become a necessary silo in your marketing strategy is because robots are not perfect. In order to rank well on Google, it's necessary to cater to and think like the Google spiders, web crawlers, worms and bots.
We love our loan officers at MortgageDashboard and we want to see them succeed. As a company that relies heavily on an online presence, we understand the tools required to generate leads via Google. We hope this guide has been an awesome resouce for you. Please visit our blog every week to see more great content.
If you have any questions at all about creating an online strategy, please email me at [email protected].