Are you searching for the Top Marketing Books? Then Here we give you the 10 Top Rated Marketing Books Which is One of the best and smartest ways to market your business today. These books has helped Many People Around the World and it is loaded with full of ideas both for authors and publishers.
These Marketing Books Shows us what works in marketing and advertising, why it works, and how we can apply what works in others' businesses to our own. The thing with marketing is until you try something you don't really know if that way will work.
Here are the 10 Top Rated Marketing Books :-
1. All Marketers Are Liars: The Power of Telling Authentic Stories in a Low-Trust World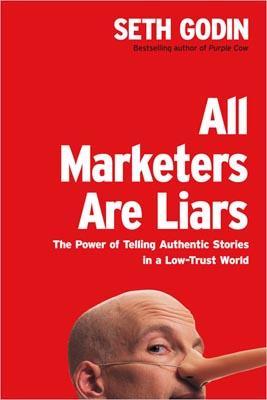 All Marketers Are Liars Do You Believe it. Every marketer tells a story. And if they do it right, we believe them. We believe that wine tastes better in a $20 glass than a $1 glass. We believe that an $80,000 Porsche Cayenne is vastly superior to a $36,000 VW Touareg, which is virtually the same car. We believe that $225 Pumas will make our feet feel better-and look cooler-than $20 no-names . . . and believing it makes it true.
Some Marketers may be liars; some may be honest; those who are the most successful, combine honesty with a compelling message. That's the secret to a great marketing campaign, and that's why Seth Godin's book is so interesting. He knows how to tell relevent stories which engage the reader; before you know it, you've read this entire book.
 2. How to Market a Book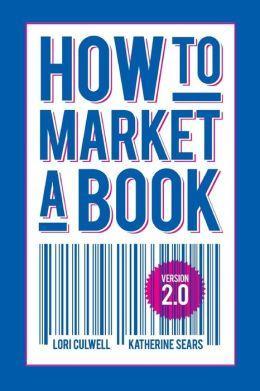 How to Market a Book is a well written book. This book is extremely helpful for New Beginners. Marketing is the key to maximizing your book exposure if you understand and implement the techniques that will work for you.
Here's some stuff that covers in "How to Market a Book":
 –Author websites  –Importance of author marketing  –Marketing through social networking (i.e. Twitter is not just for teenagers)  –Pitching to traditional press  –Book marketing ideas that won't make you cringe  –Finding groups of people who read what you write  –How to promote a book using methods that you find palatable
3

. 

57 Hot Business Marketing Strategies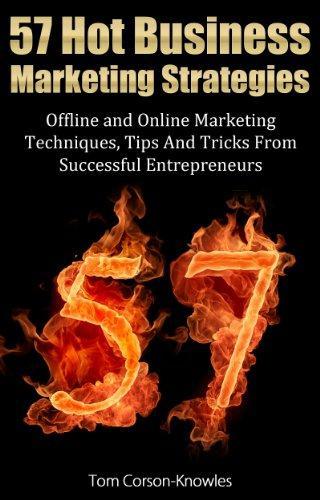 57 Hot Business Marketing Strategies: Offline and Online Marketing Techniques, Tips And Tricks From Successful Entrepreneurs. The author talks about 57 different ways to market your business (online and offline), and with each of the 57 approaches he gives readers an Action Step. The book itself covers a slew of online and offline tactics that any business owner should consider. This book is definitely geared toward for beginners b'coz it has 57 strategies for Marketing.
4. 

1001 Ways to Market Your Books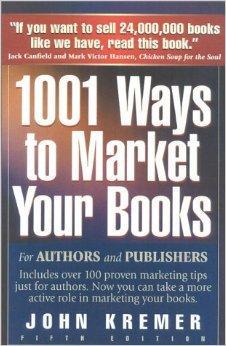 1001 Ways to Market Your Books : For Authors and Publishers
This Marketing book explains many new and different ways of looking at the business of selling books. The real benefit from this book is that it helps you develop a new way to think and see marketing opportunities. This 700-page monster book has all the information any author or publisher will ever need to market and promote books, and to create a "state-of-the-art" marketing plan.
5. 

Guerrilla Marketing for Writers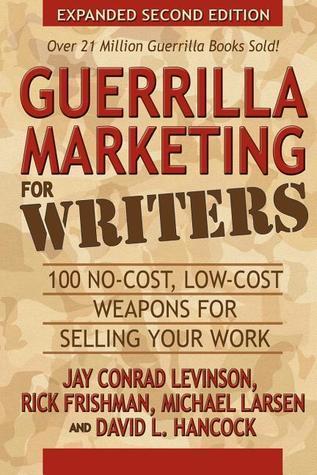 Guerrilla Marketing book for the writer
, This book teaches the marketing tools every writer needs to know today. This book is full of strategies for self-promotion. The book concludes with several useful tools, including a resource directory, subject appendix, and publicity questionnaire. I highly recommend this book.
6. 

The Marketing Toolkit for Growing Businesses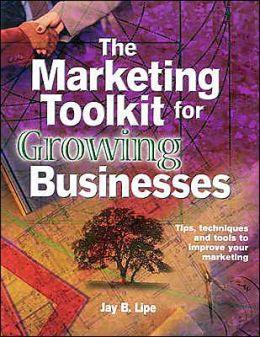 The Marketing Toolkit for Growing Businesses: Tips, Techniques and Tools to Improve your Marketing
A small business marketing manual that is both comprehensive and simple to use, it covers all the marketing basics you need for long term growth. Chapters on marketing plans, branding, copywriting, search engines, marketing metrics, successful implementation, a glossary with 200+ words…and more. This book is a must read for any small business wanting to get its marketing house in order.
7. Do It! Marketing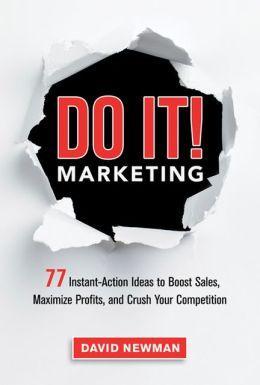 Do It! Marketing: 77 Instant-Action Ideas to Boost Sales, Maximize Profits, and Crush Your Competition
This book is full of wonderful marketing lessons – 77 powerful and actionable ideas. And then there is a 21 day marketing launch plan that takes you step by step through the process of developing and launching a marketing plan tailored just for you and your business. And what's in the book is supplemented by a significant amount of additional information available online.
8. 

Your First Year in Network Marketing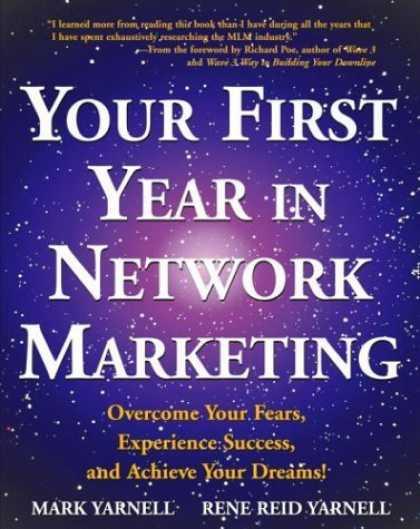 Your First Year in Network Marketing: Overcome Your Fears, Experience Success, and Achieve Your Dreams!
If you are just getting started in Network Marketing, you need this book. I recommend this to everyone in my downline. If you are serious about being successful in MLM, you must read this book. Mark & Renee have a easy to follow system that works. I highly recommend this book to anyone and everyone in MLM.
9. 

26 Instant Marketing Ideas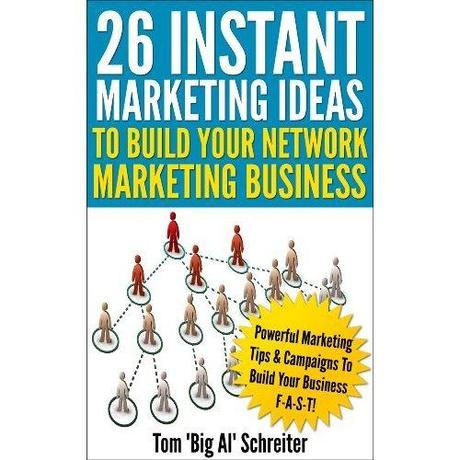 26 Instant Marketing Ideas To Build Your Network Marketing Business
Anyone looking to build a huge downline in MLM gets this book. It has many interesting facts and tricks, It provides us with the tools for INSTANT SUCCESS to fulfill our dreams. The ideas presented are priceless!
What you will Learn from this book :
* Easy, free, and inexpensive ways to get prospects immediately.
* Powerful sound bites and micro phrases that compel prospects to act now.
* Seven magic words that build your business, and how to use them.
* Where and how to get the best prospects to come to you.
* How to keep the undivided attention of prospects so you can tell your story.
* Exactly how to add profits while you are prospecting. Why not make a profit when you advertise?
* How to see unique ways to target the best prospects and customers.
* How to get the best prospects to raise their hand and beg do do business with you.
10. 

80/20 Sales and Marketing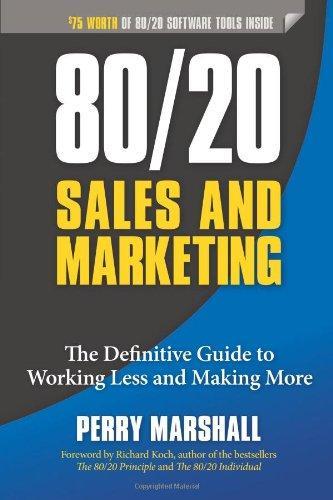 80/20 Sales and Marketing: The Definitive Guide to Working Less and Making More
This book is a remarkable distillation of very smart business thinking. The book guide to a formula that applies in business and clients' businesses, and producing explosive growth. If you're an experienced sales or marketing pro, this book will redefine your very profession. Structured Data, Review
Title:

10 Top Rated Marketing Books
Reviewed by
Admin
on
Nov 4
Rating:
5.0
Summary:
10 Top Rated Marketing Books
Description:
Are you searching for the Top Marketing Books? Then Here we give you the 10 Top Rated Marketing Books
5

/

5

stars