Choosing a Halloween costume can be difficult – particularly if you're shopping for men's Halloween costumes. Some epitomise Halloween costumes. For example, people have been dressing as superheroes for decades. But now and again pop-culture introduces fresh new inspiration for costumes. Here are some of the most popular costumes for men:
Superman and Clark Kent
Lets face it, who doesn't wish on those days we aren't feeling buff enough or hot enough that we could be transformed into a superbabe superhero? This combination costume offers the best of both worlds, your everyday persona and the babe-magnet that is Superman. Over a Superman costume (minus the cape) wear a regular old white button up and his trademark glasses and as the night goes on you can reveal the superhero within!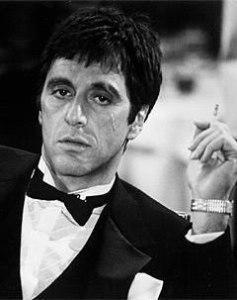 Tony Montana
The original gangster, Scarface's Tony Montana is also an original badass. Men all over the world love to dress up, smoke cigars – Cuban, of course! – put on a phony accent and show everyone who's boss when it comes to Halloween. Say hello to my little friend!
Jack Sparrow
Ahoy! In typical Jack Sparrow fashion, you'll be able to charm your way in and out of anything dressed in this men's Halloween costume – the girl, buried treasure, the Black Pearl. The complete Jack's look, you'll need a pirate jacket, shirt, vest, and pirate's hat. All the ladies will want to sail off with you in this costume!
Scream
Be sure to scare the living daylights out of your family and neighbours in this favorite mens halloween costume – an officially licensed light-up Scream Ghostface costume. Popularised in the orginal movie in 1996, the Ghostface mask has become a horror icon, used often in pop-culture, this costume will have people screaming for more!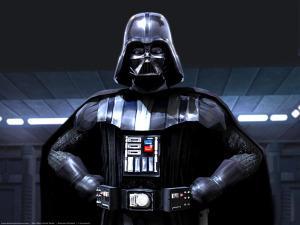 Darth Vader
He practically personifies evil; Darth Vader has been a popular mens Halloween costume since the first Star Wars film was released  in 1977. This is no old and tired men's halloween costume idea though, as when you dress as Darth Vader the force will be with you.
Gladiator
For centuries men have loved getting drunk and fighting: in gladiatorial times not only was this popular, but encouraged and revered. Women can see why – those gladiators sure knew a thing or two, and watching was the best bit of all! Don your armor for a highly ornate mens Halloween costume, survive the battle for best dressed, and make all the girls swoon.
Khal Drogo
The popularity of the recent Game of Thrones televised series is undeniable. A popular character during his season on the show was Khal Drogo. For this look all you need is some body paint, and his trademark long black braid.
Mr. Incredible
Bring out your inner hero this year in this mens Halloween costume: Mr Incredible! The only battle you'll be struggling through is whether or not trick or treating or a halloween party is you best bet for candy.
Assassins Creed
Who wouldn't want to dress as a character from one of the most popular video games every year since its release in 2007? Seek revenge and hunt down your enemies in a shirt, vest, pants, cummerbund and cape. Hang onto your assassin's blade in case of attack.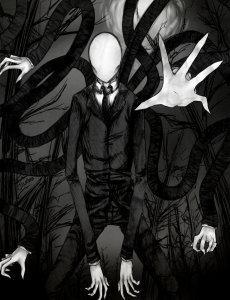 Slenderman
The creepy, terrible internet creation of Slenderman will be one of the weirder costumes on the most popular mens halloween costumes list. You'll create an urban legend all of your own when you dress up as Slenderman this Halloween.
For all of your mens Halloween costumes make sure you head online to Spirit Halloween first, http://www.spirithalloween.com/adult_mens/. You can also find more ideas in this Mental Floss article on awesome halloween costumes.
Happy Halloween!