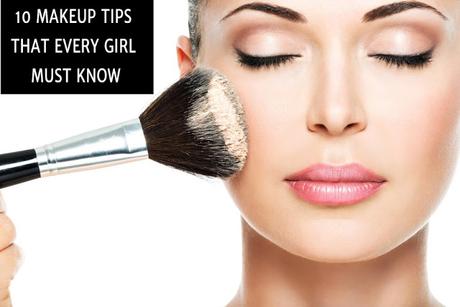 Makeup has become an essential part of women's life. I know women who have best makeup products, yet struggling to highlight their beautiful features and get the most of out of it. The following makeup tips and tricks are must know for all women to bring out the best version of themselves.
10 Makeup Tips That Every Woman Must Know
1. For a
smudge-proof eye makeup
,
before starting your makeup blot the eye area with a blotting tissue to remove the excess oil. Apply concealer or primer to hold makeup at a place. Here is a tutorial on
How to apply gel eyeliner perfectly?
2.
Does your makeup look patchy
? Always apply a moisturizer before starting your makeup. Hydrated skin helps in smooth blending of foundation and avoid patchiness.
3.
Balance your shimmers
. If you are going for glossy lips opt for a
subtle eye makeup
or if you are in for a shimmery eye makeup opt for a nude or natural matte lip color. Never highlight both the features unless you want to look like this.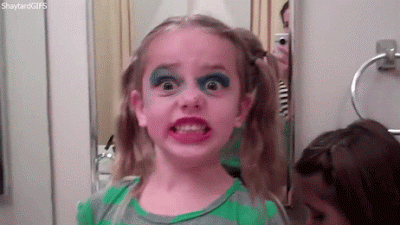 4. Want to create a
cheek bone illusion
? Use a bronzer under your cheekbone and highlighter on the actual cheek bone. And remember to blend until all the harsh lines have vanished.
5. You like
red lipsticks
, but you don't want to look over the top with it, here is a tip for you. Apply the lipstick with your fingers and blot them with a tissue paper, until you get the subtle red color. Top it off with clear gloss. You can check out the article about
how to wear lipstick perfectly
for more tips.
6. In the
hot and sweaty summer
, let your skin breathe by saying no to heavy foundation. Try a tinted moisturizer or BB cream according to your skin type.
7.
Clean your makeup brush
twice a week to avoid breakouts and bacterial buildups in brush. Wash the brush with mild shampoo, blot the excess water and lay them flat to try.
8. Do your 
face become oily
but the mid of the day. Apply toner, followed by moisturizer and a non-comedogenic foundation powder like
Revlon photo ready
.
9. Have your run out of your
eyebrow pencil
? Fill in your eyebrows with an eye shadow which is two shades lighter than your eyebrow hair color and you are ready to go.
10. Replace your
mascara
every six months, as it becomes a breeding ground for bacteria after that. Avoid infections by replacing the makeup products when they reach their expiry date. To know more, check out Guide on
when to toss away your makeup products.