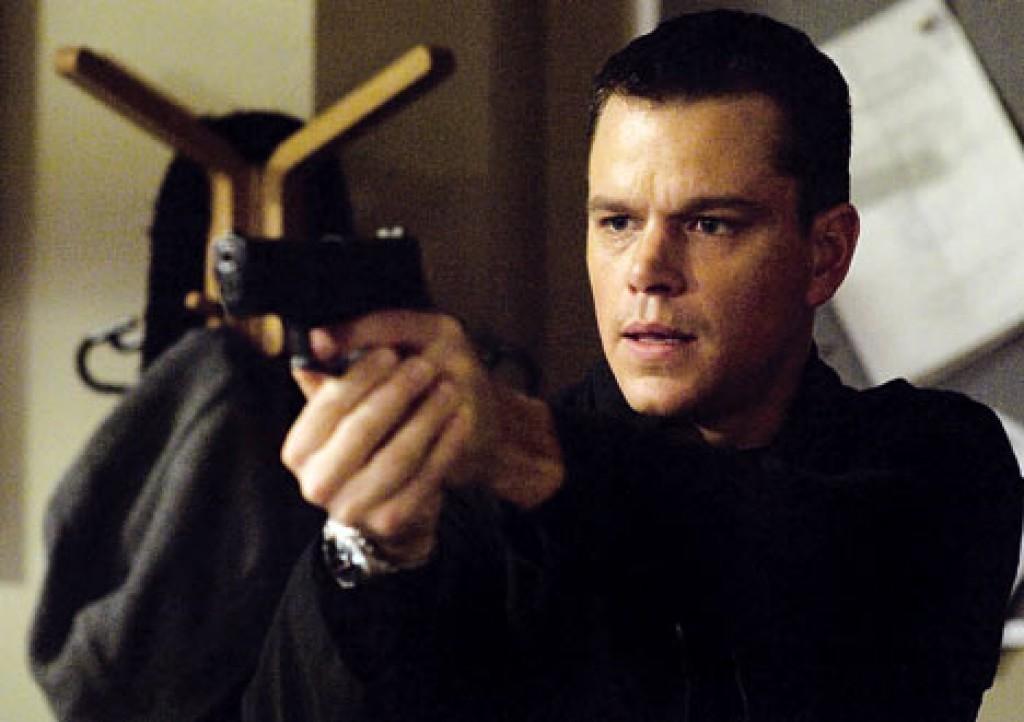 Matt Damon may seem comfortable with a gun on set, but the star of the Bourne series says that he actually hates guns because they freak him out (photo from ksl.com).


The Daily Caller with slide show.


Famous funnyman Jim Carrey went on a Twitter rant Sunday against his upcoming ultra-violent, superhero flick "Kick-Ass 2."





"I did Kick-Ass 2 a month b4 Sandy Hook and now in all good conscience I cannot support that level of violence," Carrey tweeted.  "My apologies to others involve[d] with the film. I am not ashamed of it but recent events have caused a change in my heart."





Though Carrey is not particularly known for his violent movie roles, Hollywood is full of actors who have publicly decried gun ownership and yet continue to act in films with guns galore.


There's nothing Jim Carrey can say that will endear him to the gun nuts, not after that video he produced. I suppose his presentation of all the traditional jokes and stereotypes hit too close to home for many. I don't think a single pro-gun person admitted it was pretty funny.
But what do they think about his "change of heart?" That sounds pretty good, doesn't it?
On the other hand, aren't the pro-gun, pro-rights folks among the most vocal about the 1st Amendment rights of movie-makers to portray violence without in any way being responsible for real-life violence?  Aren't the gun-rights folks the ones who keep saying there is no shared responsibility, that only those who commit violence are responsible for their actions?
Why then do they make such a big deal out of this, even calling actors hypocrites for supporting gun control?  First they say, movies don't cause people to act violently, then they denounce actors as hypecrites for disagreeing with their politics. I think that makes them hypocrites.
What do you think?  Please leave a comment.
One word about Jason Bourne.  In those wonderful films, the Matt Damon character often avoided using a gun. Being the CIA's "$30 million dollar killing machine," he was able to inflict incredible violence with his bare hands. Wouldn't that spare him of the hypocrite label?
Please leave a comment.