Not sure which bassinet to go with? We've polled our audience and have the top ten highly recommended bassinets from fellow mamas.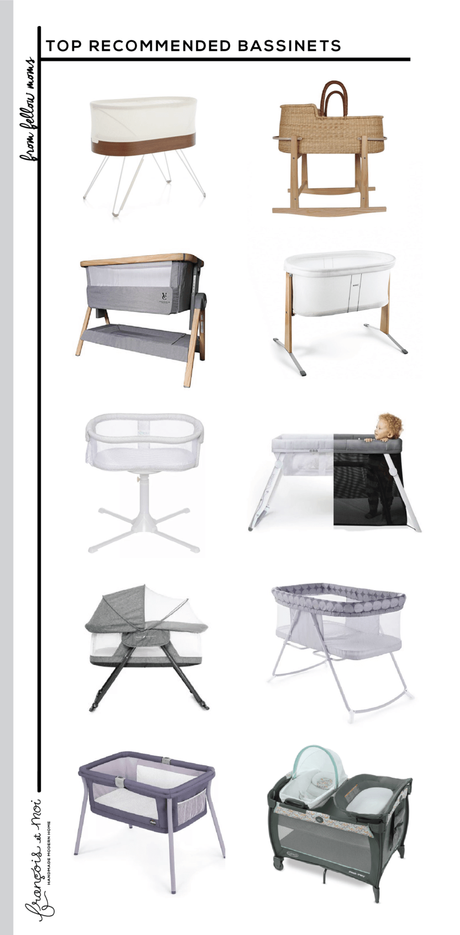 About a month ago, I asked for your input in IG stories: what bassinet did you use with your babies and would you recommend it to fellow mamas? The first time around, we used a Fisher-Price Rock n Play which are now recalled, so we're looking for suggestions for baby #2.
Sleep is SO important for both baby and parents, and so I wanted to hear the tried-and-true bassinets that worked great for you guys. Your response was overwhelming! Thank you everyone who shared their recommendations. Without further ado, here are your favorite bassinets!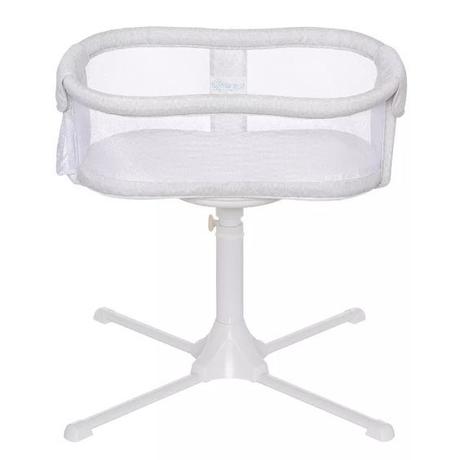 Most Recommended: Halo Bassinet with the Newborn Insert
"After experiencing extreme sleep deprivation for almost a year with my first baby, I knew I needed to teach my second baby good sleep habits from birth. I chose the halo bassinet because I could pull it right up to my bedside, the "walls" are mesh so I could see her without having to sit up, and the collapsible side makes those middle of the night feedings easier all while creating a separate sleep environment for my child with no frills that would create hard to break sleep associations like vibrating or swinging. It worked! She's slept 8 hour stretches since 3 weeks old." - Keely, @keely.hirschmann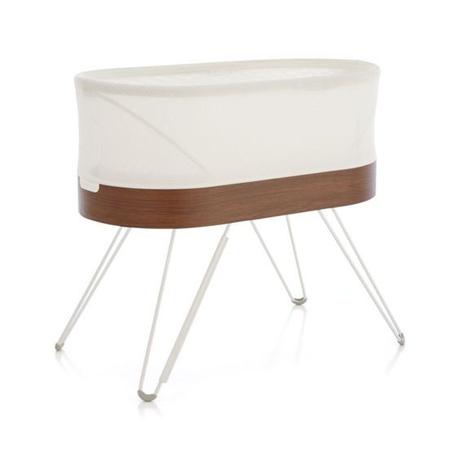 "You can rent it-it's a motion bassinet with white noise that stretches out their sleep cycles and was a lifesaver for the newborn period. We rented for 4 months then transitioned to his crib." - Jennifer, @jheme7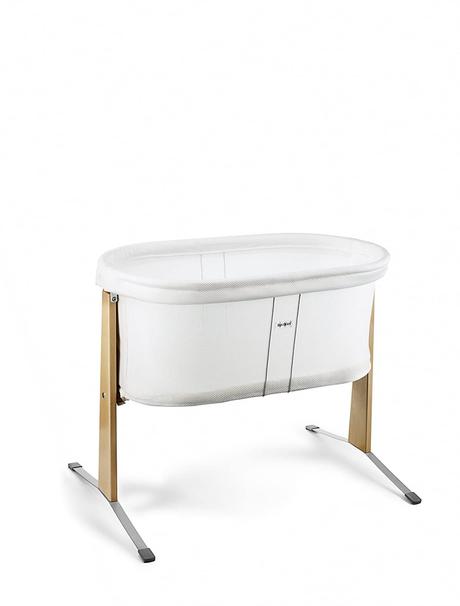 Baby Bjorn Cradle
"We got [the Baby Bjorn Cradle] as a baby shower gift, and it was so great and wonderful and well designed, that I would have bought it with our own money! The feet on it are metal and bounce when you push on them, so when the baby moves it slightly rocks them, very gently. I'm expecting baby 2 in September and definitely plan to use it again!" -Meredith, @mereditheves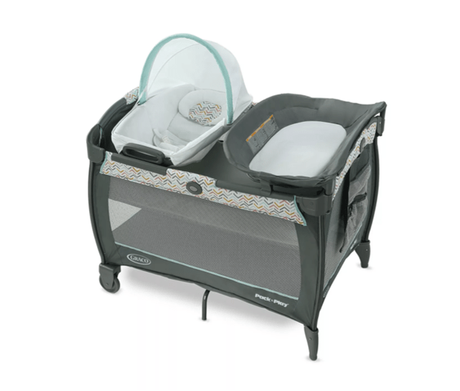 Graco Pack n Play Close2Baby Playard
"[We used] the Pack n play with infant "shelf" which comes with a bassinet. [It's] 3:1, so no additional equipment needed. Both my babies stayed in this in our room until 4 months." - Melissa, @rybergma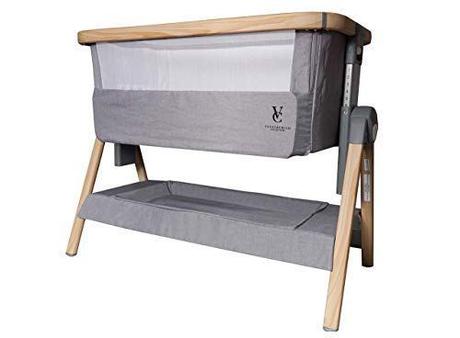 VeniceChild California Dreaming Bedside Sleeper/Bassinet
"We [used] the VeniceChild California Dreaming Portable Crib for our second child, and what I like about it is you can lock it so it's stationary or unlock it so it glides, you can attach it to the side of your bed if you want more of a co-sleeping situation. It can also be tilted (more like the rock n play position) if reflux is an issue. I would definitely recommend this one; we've been happy with it!" -Carley, @carleyrouse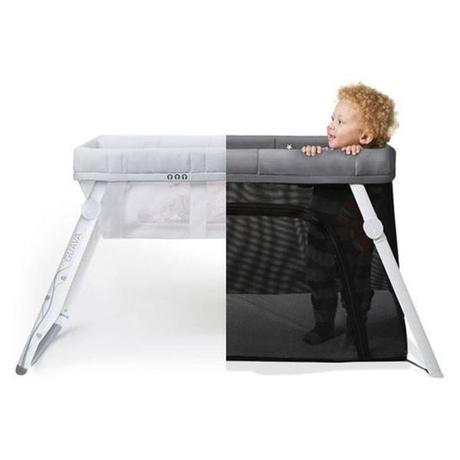 Lotus Crib and Bassinet by Guava Family
"We use the Lotus Bassinet from Guava Family. It converts to a travel crib too which we used until our daughter was about 2." -Nikki, @Nikkididit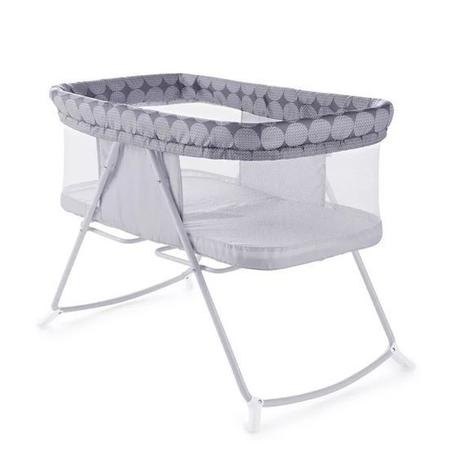 Ingenuity Crosby Foldaway Rocking Bassinet
"We went with a flat bassinet-Ingenuity Foldaway from Target. Inexpensive and our daughter slept really well! It will make the transition to crib much easier than with a Rock n Play since that was inclined," -Samantha, @sambeilke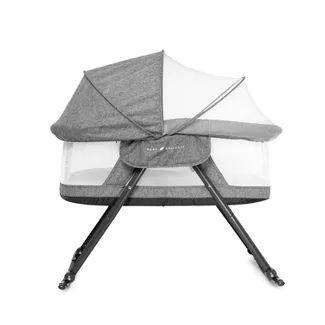 Baby Delight Go With Me Slumber Deluxe Portable Rocking Bassinet
"It's worked out great for my now 3.5 month old. I couldn't see spending a fortune on something she would only be using for 4-6 months-ish. It's a little low to the ground, but that's a small trade-off for a bassinet with such a great price, that packs up easily for travel, is safe with mesh sides, and that she seems to find very comfortable. She also napped in her fisher price swing during the day for a while, but as she's grown she doesn't nap as well in it." - Alicea, @ariley23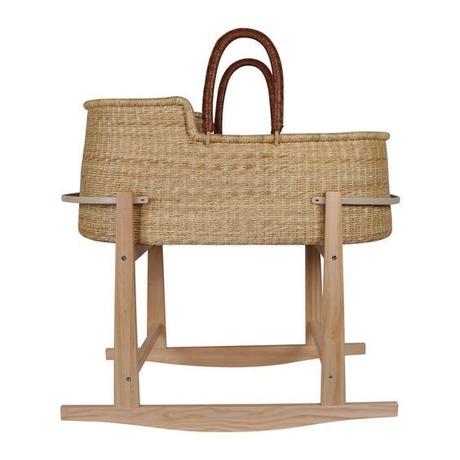 "It has been a lifesaver for us. The basket is super light so it's really easy to move it around the house with you throughout the day. When on the stand, it starts rocking on its own when the baby starts fussing. It's flat enough that the transition to the crib isn't hard. (I also started by just putting the basket directly in the crib for acclimation.) And last but not least, it's super cute!!" -Alex, @alxha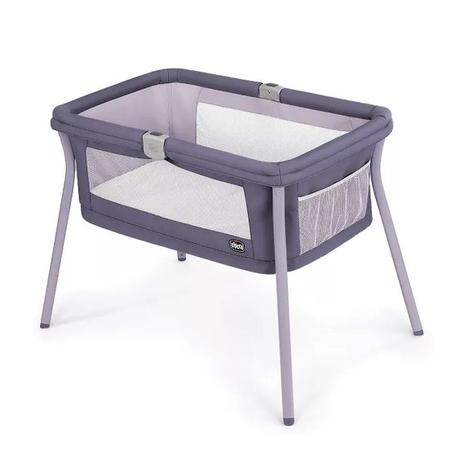 Chicco Lullago Portable Bassinet
"I bought the Chicco foldable one! You can take it on vacation, move it from room to room, it swings a little to soothe babies, and it's cozy! [Then] pack it away when you're done with it! 2 babies in it so far and they both did great!" -Andrea, @draandreaandie
With so many options on the market it's hard to know which bassinet to go with, but hopefully this curated list of suggestions from moms-who-know will help narrow your search. And just remember, as Beth of @repurposeddrivenlife, points out, "Anything that's flat and free of any kind of cushions is safe for baby!", so stay within these parameters and can't go too wrong!
More Parenting Must-Reads: