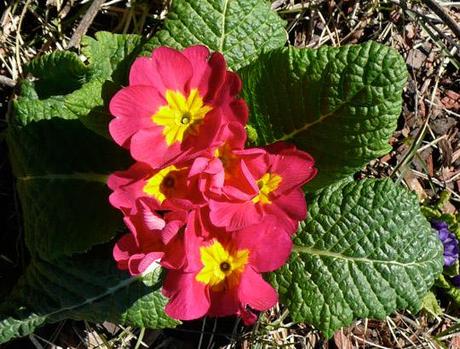 Primrose is a very early bloomer, loving cold temperatures.
Bright sunshine inspired a whole lotta work in the gardens yesterday ~ in spite of the fact that it was blustery and cold... Sitting here, this morning, tired, and sore, happy as all get out. Having dedicated an entire day to playing in the mud.
What's your favorite time in the garden? Mine is right now. When tiny green shoots are poking up all over the place, promising pretty things to come.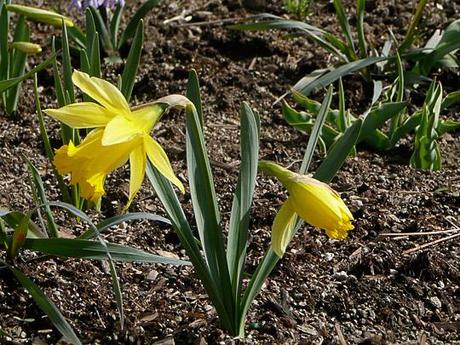 Sad to say, it's too early to plant. And, of course, that makes me itchy. Trying desperately to avoid the local nurseries, tempting me with new flowers that will surely freeze ~ should I lose control and jump the gun.
So, while I'm spinning my wheels, waiting ever so impatiently for Memorial Day to come, here's a salute to the 10 hardest working perennials in my waterwise gardens.
These gals bloom for at least 8 weeks, some 12 or 16 weeks. All are drought-tolerant, much-loved by hummingbirds, butterflies, and most everyone who bikes past the Street Garden.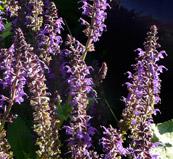 May Night Salvia
Salvia x superba
Flowers: June - August
, with deadheading
Full sun
USDA zones 5-9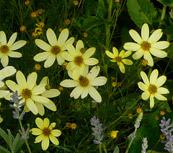 Tickseed CoreopsisCoreopsis lanceolataFlowers: June - September, with deadheadingFull sunUSDA zones 5-9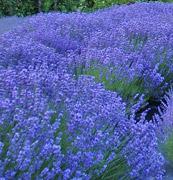 Munstead Lavender
Lavandula angustifolia
Flowers: July - October
Full sun
USDA zones 4-10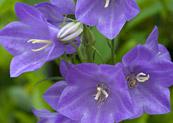 Bellflower Deep Blue Pearls
Campanula carpatica
Flowers: June - September
Full sun
USDA zones 3-8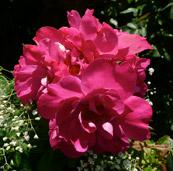 John Cabot Roses
Flowers: June - October
Full sun
USDA zones 3-7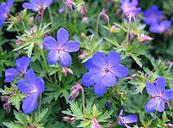 Johnson's Blue Geranium
Geranium himalayense x pratense
Flowers: May - September
Full sun
USDA zones 4-8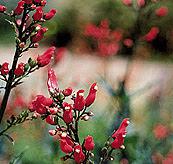 Redbirds in a Tree
Scrophularia macrantha
Flowers: June - September
Happiest at 6,000 feet or higher
Full sun
USDA zones 5-10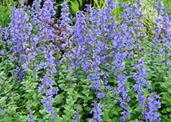 Six Hills Giant Cat Mint
Nepeta x faaseenii 'Six Hills Giant'
Flowers: June - August
Full sun
USDA zones 4-9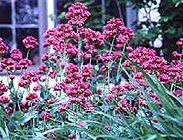 Jupiter's Beard
Centranthus Ruber
Flowers: June - August, with deadheading
Full sun
USDA zones 4-9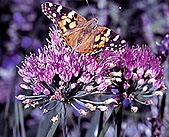 Corkscrew Ornamental Onion
Allium senescens 'Blue Twister'
Flowers: June - September
Full sun/Loves clay soil
USDA zones 3-8