Some of our posts contain affiliate links to products we personally use and believe will benefit our readers. As Amazon Associates and members of other affiliate programs, we earn from qualifying purchases.
Newcastle-upon-Tyne is a beautiful city in the northeast of England. Once famous for its industrial prowess, it is fast becoming one of the most recommended places to visit in the UK. With its rejuvenated Quayside, internationally renowned music arena, the seventh-largest football stadium in the UK and some of the most iconic bridges and buildings in the North, you might have a problem. There are so many things to see and do in Newcastle, it can be hard to choose.
Whether you are shopping on High Bridge Street, enjoying dinner somewhere on Grey Street or enjoying the lovely views down on the Newcastle's Quayside, "The Toon," as it's often fondly referred to by the locals, has something for everyone.
Newcastle upon Tyne, commonly known as Newcastle, is a city in North East England. It is 103 miles (166 km) south of Edinburgh and 277 miles (446 km) north of London. Newcastle sits on the northern bank of the River Tyne, only 8.5 miles (13.7 km) from the North Sea.
Ready to visit Newcastle?
Let's get to it. Here are 10 recommended things to do if you are in North East England.
1. Take a walk down "Britain's Best Street"
Grey Street in the city center has twice now been voted the best street in Britain by BBC Radio 4 listeners. Having beaten the likes of London's Oxford Street and Market Street in Manchester, this really is quite an accolade. Full of stunning architecture and home to a wealth of major brands, independent retailers and some of the cities mot popular bars and eateries, Grey Street is certainly a place that needs to be visited during any trip to Newcastle.
2. Discover Newcastle's heritage during a historical walking tour
Newcastle is a compact city, making it very easy to explore on foot. Whilst it's always enjoyable to just meander through the beautiful streets within the city center, there are several excellent walking tours that can be booked, for those looking to learn more about the history of the area.
See Earl Grey's Monument before heading out to the Quayside and keep on going to the Castle Keep. You will pass a wealth of historic buildings and beautiful green spaces on your way, and engage with the city on a personal level, as your guide shares witty, informative and sometimes gruesome local folklore and stories with you.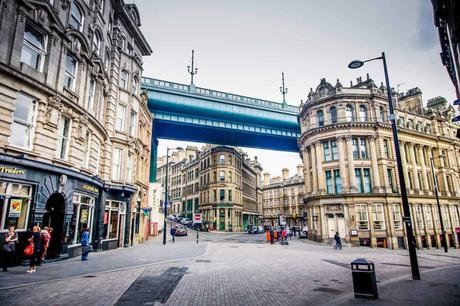 3. Enjoy the peaceful surroundings in Jesmond Dene
This unique open space not from the center of Newcastle provides a much-loved haven for the people of Newcastle. Home to a wide variety of wildlife, the Dene is an idyllic spot full of exotic trees and waterfalls.
Running for 3 glorious kilometers along the banks of the River Ouseburn, Jesmond Dene offers a large picnic area, ' Pet's Corner ' and a brand new state of the art Visitors Center, all perfect for taking a break from the busy city streets.
4. Take a walk across the city's famous bridges
With its famous industrial past, the city of Newcastle has more than its fair share of engineering feats to be enjoyed. The Tyne Bridge, for example, is the defining symbol of the city. Designed by engineering firm Mott, Hay and Anderson it has been standing proud since 1928.
The Millennium Bridge is a more modern work of art that was opened in 2001. Its unique design has led it being referred to as the 'Blinking Eye Bridge' or the 'Winking Eye Bridge'.
Finally, why not take a walk over to the Gateshead side of the river via the Swing Bridge and take in a lovely view of the Newcastle Quayside from a different perspective?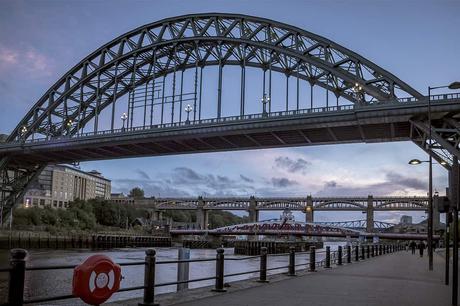 5. See the Angel of the North
One of the most famous pieces of public art in the UK, the Angel of the North is a 20m high statue located in Gateshead close to the A1 dual carriageway. Designed by artist Anthony Gormley, the Angel of the North has been standing proud since 1998. She (he?) is believed to be the largest angel sculpture in the world, and over 150,000 people visit every year.
Gormley designed her to represent the miners who used to work on this site, as well as to grasp the move from an industrial to an information age.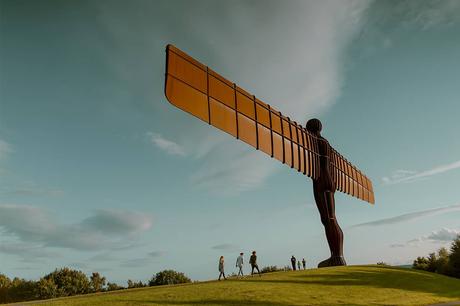 6. Catch a Newcastle United game at St James' Park
The people of Newcastle are immensely proud supporters of their local team despite the fact that the club has not been well run for quite some time, thanks to the incompetency of the current owner.
Often referred to as The Toon Army, fans of Newcastle United have made St James' Park one of the best-attended stadiums in the country. Located right in the heart of the city, match days add an extra frisson of excitement to weekends around the town, and catching a game should definitely be on your To Do list, even if you are not as football-mad as the people of Newcastle are.
If you ARE a football fan, you can enjoy a 1.5-hour stadium tour, and it comes with plenty of visual and audio effects. You will not only tour the stadium, but also visit the Media Suite, where you can see where the manager delivers his post-match opinions and where player interviews take place. The progressive St. James Park is the first in the U.K. to introduce a virtual assistant to enhance your tour experience. Click here for tour information.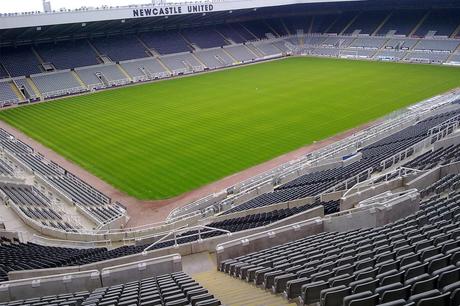 7. Take a trip to the Sunday Quayside Market
The Quayside Market takes place every Sunday from 9:30 am to 4:00 pm. A favorite with visitors and residents alike, this vibrant market is full of traders selling quality local crafts, artwork, jewelry, fashion accessories, plants, toys and much, much more.
Exploring the eclectic mix of stalls along the river can work up quite an appetite, so take advantage of the fabulous local and international food, sweets and ice cream on offer by the independent vendors lining the riverside.
8. Visit the award-winning beach at nearby Tynemouth
A visit to Newcastle is not all about bustling streets and urban adventures. The city also happens to be within easy reach of some of the most beautiful coastline the UK has to offer.
Tynemouth Longsands, for example, is a Blue Flag award-winning beach that offers over a mile of golden sands and is popular all year round. The beach has a reputation as a top UK surfing destination, and is home to several national championships. If the weather is good, soak up the sun or take a dip in the water if you are brave enough to face the cold North Sea!
A trip to the English seaside wouldn't be complete with some traditional fish 'n' chips. Fortunately you will be spoiled for choice for great 'chippies' when in Tynemouth and nearby Whitley Bay.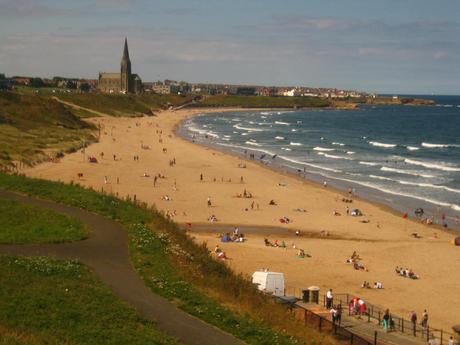 9. Sample some local ales in one of the city's many pubs
Newcastle has a reputation for being home to some truly impressive traditional British pubs, as well as a burgeoning reputation for first class beer brewing. Visitors can enjoy a quiet pint in traditional establishments like the The Cumberland Arms, The Tyne Bar or the Bridge Tavern, all of which serve up first class ales and fine food in cozy, pub surroundings.
If you want a more progressive approach to your beer, check out the Tyne Bank Brewery, an independent taproom and brewery that offer unique flavors, or visit the the Wylam Brewery that produces a range of craft ales from the Palace of Arts.
Newcastle is a popular choice for bachelor party groups and taking part in a real ale bar crawl is one of several fun activities to take part in for this type of trip. If this is the main purpose of your visit to the city, be sure to check out this comprehensive bachelor party guide to Newcastle by Last Night of Freedom for other great ideas.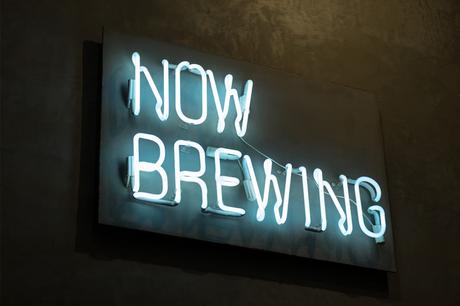 10. Explore Victoria Tunnel
Underneath the city runs a preserved 19th century wagon way called The Victoria Tunnel. This unique landmark was used as an air raid shelter during World War II, but was carefully restored and reopened in 2008 to give a rare insight into the history of the city and its people.
Voted Small Visitor Attraction of the Year on 3 separate occasions by the North East of England Tourism Awards, The Victoria Tunnel is a unique point of interest that runs beneath the beating heart of the city.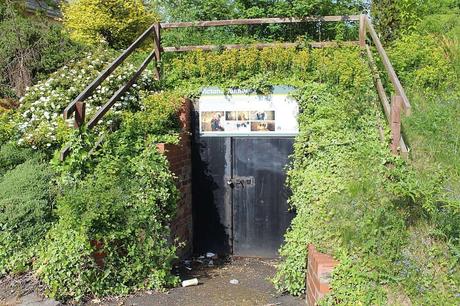 IF you would like to learn more about Newcastle, City Sightseeing offers a Newcastle Hop-on Hop-off Bus Tour. The narrated tour takes you further afield, to sights such as Tyne Bridge and the BALTIC Centre for Contemporary Art and 19th-century St Thomas' Church. Click here to learn more about this tour.
Inspired?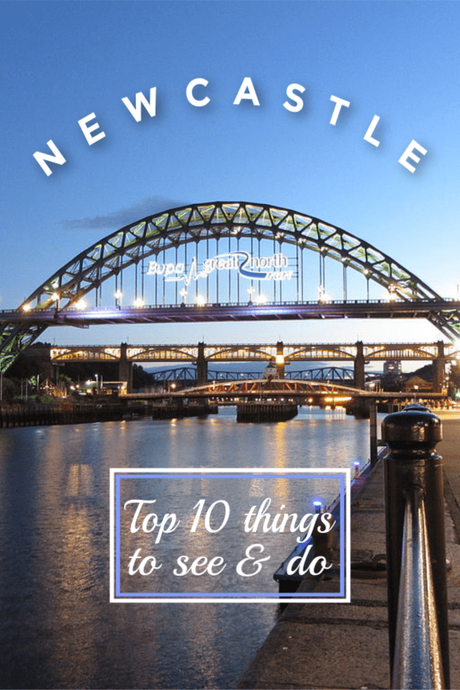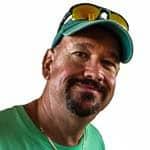 Written by Dan
Professional photographer specializing in street, food and travel shots at As We Saw It travel blog. Enjoys catching children at play, showing their innocence in every situation ... we all can learn that, to be content with what our Father in heaven has provided. Photography is unique in that it captures light in all forms, and since the Bible says YHVH (God) is light, photography captures Him in many forms.