We've all been in such a scenario when a last-minute date idea was essential. Perhaps our initial plans fell through, and we have to think of something new urgently. Maybe we were lazing around in our PJ and thought that date was just what the doctor prescribed for a late evening.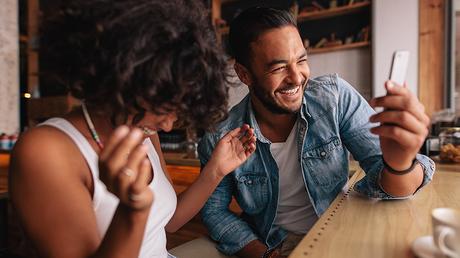 Experimenting with new things is a big part of bonding time, so don't stress too much about planning the perfect date — do something interesting.
Consider a seasonal activity
If it's early autumn, come up with a moment to appreciate the transitory magnificence of the changing leaves. If it's summertime, head outside and enjoy the sun by visiting a nearby beach. Get out and enjoy the snowfall during the cold winter season. Springtime is the best season for going on a stroll, planning a picnic, or harvesting apples and strawberries. If you'd rather not be outside in the chilly weather, look for a location with a fireplace and a cozy setting.
For dinner, try something new
As for the fun last-minute date ideas, choose a meal to prepare together. It may be a recipe you've always wanted to learn to make. It's time to go shopping with your girlfriend to buy anything you'll need. Doing this as a couple will undoubtedly strengthen your relationship and help you better understand one other's living routines.
Act as though you're a tourist in your own city
Take a stroll through your area neighborhood or main street scene. This is a fantastic opportunity to take in the graffiti and art installations. You may also appreciate the historic architecture in your city. Also, walking is a great time and opportunity to talk and get to know each other from a different perspective.
When was the last time you asked your partner anything other than, "what are we eating for dinner?" Suppose you've been around your lover for quite a while. In that case, you might be curious to learn that one of the most important things you can really do to keep your connection exciting and fresh is to develop a mindset of curiosity about your romantic partner with one of the simple date night ideas.
Re-enact your first meeting
If you dined at an Italian place, make a delectable pasta dish and serve it with a seductive merlot. If you've ever had cocktails at a nightclub? Put up decorative fairy lights, switch off the ceiling lights, and grab a few beverages from the refrigerator. You are taking a journey back in time to see how you've changed, maybe a lot like a fun last-minute date idea.
Organize a photo date with your date
Schedule a spontaneous photoshoot in which one of you will be the photographer, and the other will be the model. Another option is for both of you to take turns being the photographer. Decide on what you want to photograph. It's time to go exploring and find some interesting stuff to shoot.
Construct a fortress at home
The best quick date night idea is the one that makes you feel like a child with no worries again. All it takes is a little imagination and a willingness to spend hours redecorating your living space. Make some popcorn and put on a movie or tv show to enjoy from the comfort of your own new cozy setting.
Shop at a Second-Hand store
Prepare to slap some labels on some items and find your inner designer. It is indeed a fun and simple last-minute date idea, whether you choose to dare each other to appear in stuff you'd typically wear or strive for the most absurd items you can discover.
Do you have a beloved location or parkland in your downtown area? All you have to do for this easy romantic evening is double-check the moment of dusk and drag yourself out there.
Throughout a stay-at-home scenario, you may recreate the restaurant experience. Candles and bouquets should be placed on the table. You should also get dressed up. For your lover, open the door and escort them to the table. Bring some better dinnerware, tablecloths, and silverware to the party. 
Although romance is not dead, it may have drifted off due to the fear of loneliness during the pandemic. Life, on the other hand, isn't going to slow down. It's just going to get crazier. If there aren't enough hours in the day, try one of these last-minute romantic date ideas to spend quality time with your significant other.