Successful Business Website Elements
No small business is ever truly complete without a professional website. Even if you own a brick and mortar store, you need a site to serve as your 24/7 storefront, show off your brand , and create a marketing advantage.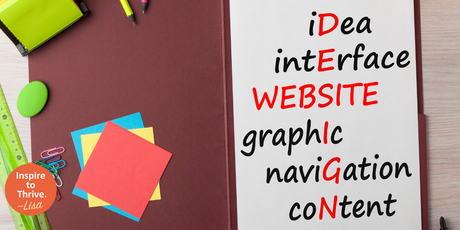 That being said, merely having a website, and having a successful website are two very different things. For your site to attract and convert customers, it needs to be much more than a jumbled home page and a few hidden contact details. The other day we talked about making your website stand out, next we will discuss how to make it a successful website for your business.
With that in mind, here are ten essential elements you need for a successful business website.
A Simple Domain Name
When it comes to your website URL, you'll want to keep things as simple as possible. This makes it easy for your customers to remember your domain name and type into web browsers or tell their friends.
Try to avoid using numbers or lots of dashes, unless your company name has them too, as this can cause confusion, as well as SEO issues. It's also recommended that businesses stick to the .com domain, as this is the one most users are conditioned to type.
Descriptions Of Your Business
Someone who accidentally stumbles upon your site shouldn't have to spend ages looking through it to find out who you are and what you do. Instead, this should be clear on the very first page. To make this so, you must display your name and sum up your products or services.
This can be done in the form of pictures, a sentence, or a short paragraph. By making it obvious who you are right away, it captures attention immediately, encouraging visitors to stay on your site.
Clear Calls-To-Action
To convert visitors into actual leads, you need to tell them exactly what it is that you want them to do. So whether that's subscribing to an email list or downloading an ebook, be sure that your website makes this desired action perfectly clear.
You can do this by adding a noticeable call-to-action above the fold on your very first page. Some sites also find pop-ups and pop-overs to be beneficial. To see what your visitors prefer, you can test out different placements and text.

Clearly Laid Out Pages
Cramming everything onto the homepage of your website may seem like a good idea, but it very rarely is, especially if you use Google ads to lead visitors to your site.
A cluttered page is hard to view and even harder to understand, negatively impacting the whole Google ads landing page experience . Because of this, you should clear some of the unnecessary information from this page.
Add white space to separate elements and use categories to make navigation simple.
Visible Company Contact Information
Customers visit business websites for a number of reasons. Of course, a lot of the time it is to buy or look into a product, but it may also be to find some way to contact you. When this is the case, the last thing you want to do is have these visitors searching through every page to find these details.
This makes you appear untrustworthy and contributes to poor customer service. To avoid this, you should include your contact information on every page of the website.
Testimonials From Past Customers
These days, consumers know the risks of buying goods online. Their card could be charged twice, the quality may not be as promised, or they could receive the wrong product entirely.
This means that you need to give potential customers a reason to trust you before they choose to shop with you. For this reason, you should post the testimonials of past happy customers.
If you're struggling to get reviews, then consider offering some sort of reward as an incentive.
Regularly Updated Blog Page
A website with static content is not enough to keep visitors coming back on a regular basis. Unless you already send out new deals every week or two, you need to find some other reason for customers to return. For most small business websites, a blog is the answer.
This provides something to inform and entertain site visitors, while also improving your SEO, keeping you fresh in search results. The content you post can also establish you as an expert, which gains
SEO Optimized Web Pages
Your website will never be successful if no one can actually find it. With that in mind, you must optimize every page of your website for search engines, like Google. This ensures that your site ranks higher on results when users are searching for terms related to your business or products.
Optimizing your site involves many different techniques, including adding keywords and images. However, you should avoid stuffing content and only add these things when it's appropriate.
Links To Social Media
If you have active accounts on social media, as every small business should , then remember to include a page or section on your contact page that lists and links to all of these accounts. Note how Inspire To Thrive has them on the top of every page of this website! 🙂
This helps site visitors to find these platforms easily so that they can keep up to date on any important business news that you may post.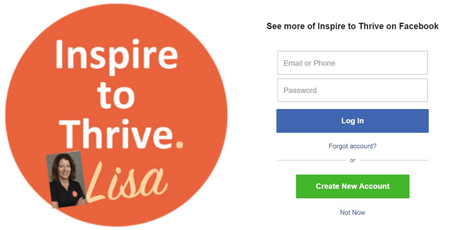 You should also include buttons allowing visitors to share your content on their own social media accounts. (You may be surprised how many still don't do this today!) This will help to increase your website exposure.
Secure Web Hosting Platform
Having your online information stolen or hijacked is a nightmare for any company, especially small businesses. Not only can it cost you time and money that you can't afford to lose, but it can also damage your reputation, costing you customers.
To avoid this significant issue, you should choose a web hosting platform that is secure and trustworthy. Make sure you spend some time researching several different companies and reading reviews before you pick one.
Is Your Website Ready for Business?
Every business in the world needs a website these days, but that doesn't mean that all sites are created equal. If you want a platform that performs well, looks professional, attracts customers, and generates sales, then make sure that you remember to include all ten of the essential elements listed above.
Remember, your website is your HOME online. Social networks and communities are just rented space that can disappear anytime.
I'd to know if you website follows these 10 elements today. Let's discuss in the comments below.