Father's Day is about a month away and it's time to get crafting!!! The dads in our family love handmade gifts from the kids, along with a nice lunch on Father's Day. They would never expect any of us to spend a lot of money on their gifts (even though we sometimes do) and they love to see that the children put time and effort into their gifts. Need ideas for easy DIY gifts for Father's Day? Well you've come to the right place! I have compiled a list of my 10 favorite easy Father's Day crafts for my kids to choose from and I am sharing it with you!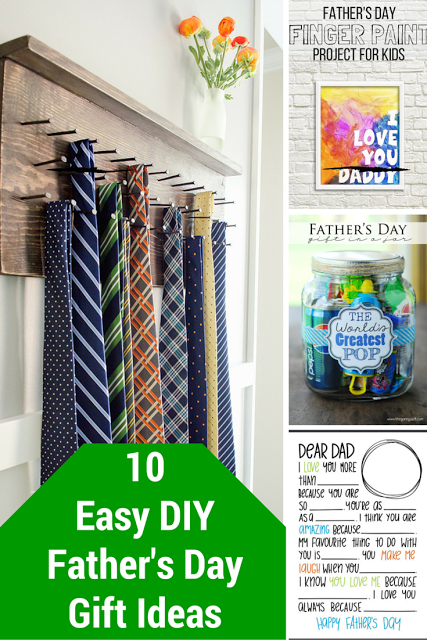 Some dads receive a tie every year for Father's Day. Some dads even have a pretty cool collection of ties they would never really buy for themselves but this year, instead of tie, how about a DIY tie rack? I thought this was such a cool idea from Craftaholics Anonymous!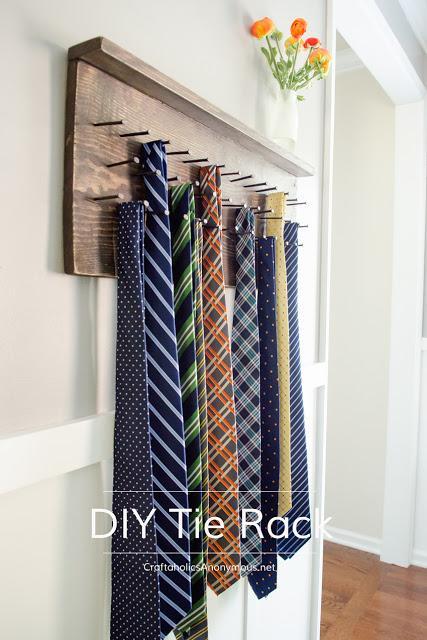 Next is a craft that even a baby could do. My kids have always loved finger painting and getting messy and here they get to make a gift out of it! Check it out here!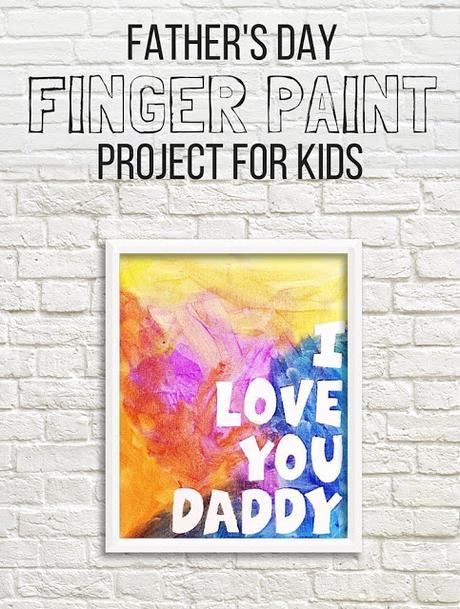 I love creating gift baskets for gift giving but always get stumped on a Father's Day one. Well, thanks to The Gunny Sack, I know have a great idea for a Father's Day gift in a jar!! JC would really love a World's Greatest Pop jar full of yummy pop and a retro push pop!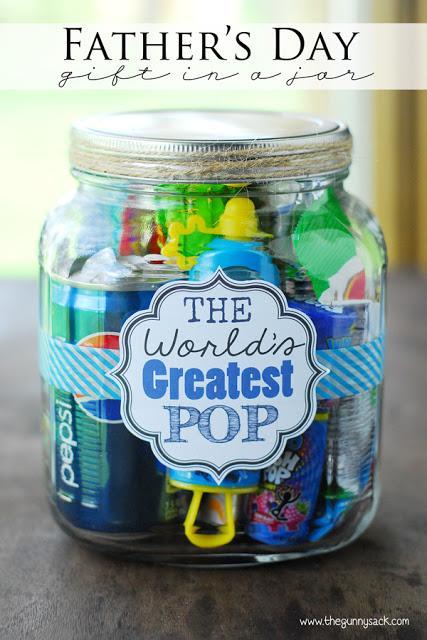 I love interview printables. We fill one out every year for JC. I love to see how different the kids answer the questions every year. This year, we are using these printables from Be a Fun Mum!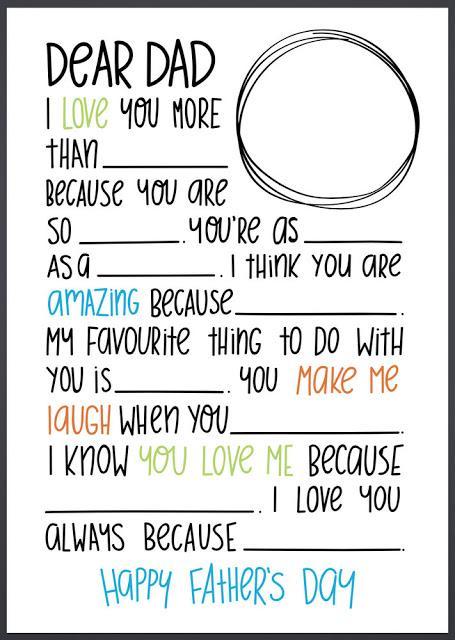 More gift basket amazingness......this time from Moms and Munchkins.  My dad works construction so this would be a super cool "toolbox" full of goodies for him!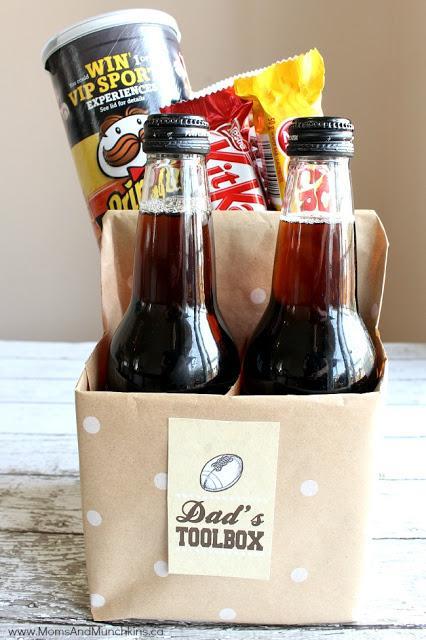 Sometimes we just need a simple gift for those special dads in our lives. This "World's Greatest Pop" popcorn gifts are so great for all our movie-loving dads! I would pair this with a new fun DVD. Check it out here!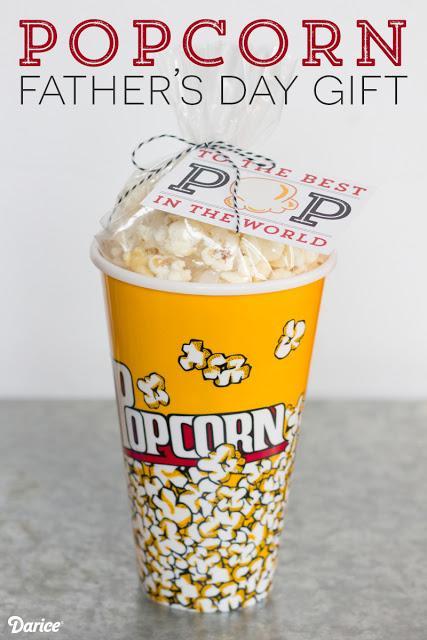 What dad doesn't love sweets? I know some special dads that would devour these incredible cupcakes. Check out some more amazing cupcakes here!



Dads are the anchors of our families and this "Dad, You're My Anchor" printable is perfect to just pop into a frame or use to create an adorable Father's Day card! Check out the printable here!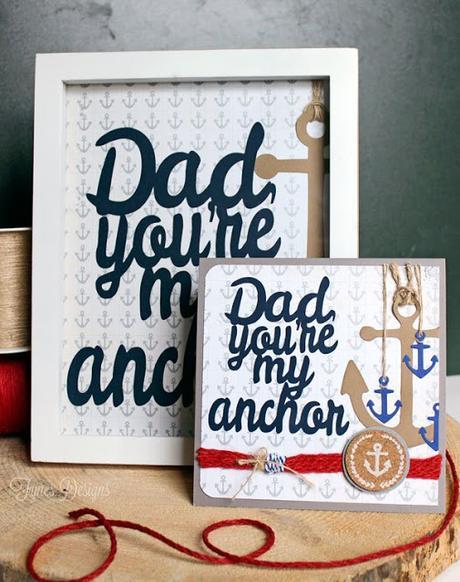 How fun is this Father's Day cake full of goodies for Dad? I love everything about this cake from the soda to the measuring tape to the candy. This cake is completely customizable to your dad and his favorite goodies! Check out this cake idea here!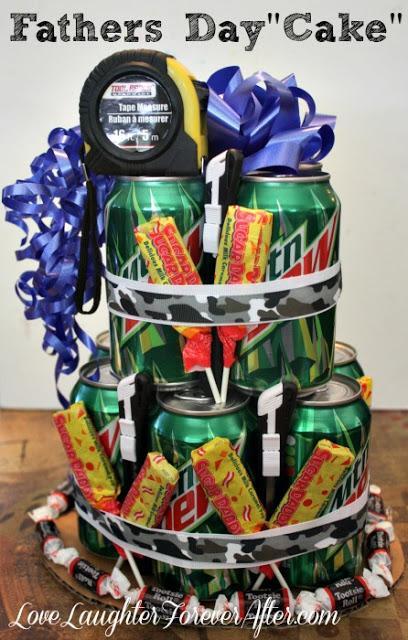 Coupon books are always fun and get used more often than you'd think. Sometimes they get used in one day! LOL! I can just imagine JC pulling out the homemade cookies coupon, breakfast in bed and help out with yardwork simultaneously! Print out your coupon book here!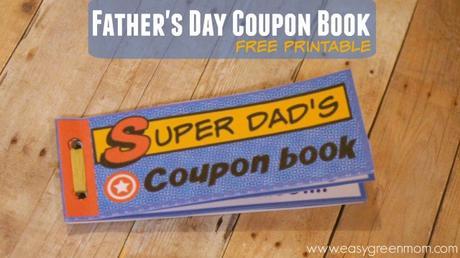 Hope these ideas help you make some incredible gifts for that special dad in your life. Dads are the best and deserve to have a great day!!