In a few more days, Mila will finally attend her first costume party: The
Mommy Bloggers Philippines Halloween Party
. You know how much I love dressing her up right? I would not pass on this chance to put together the cutest outfit for my little doll. Even if Halloween is not a real holiday in the Philippines, a lot of parents now are really making an effort to pick the best costume for their little one. I will be one of them.
I had a blast when I made 
Mila's Skeleton outfit
last year. Since then, I decided to DIY all of Mila's Halloween costumes. Nothing wrong with the store bought ones. I just love how it challenges my creativity. May it be simple or extravagant, a win or a fail, I know I'd feel better knowing that she'll be unique. Oh, I am not a designer nor an artist. I still need inspirations and how-to's. Pinterest had been my friend as of late.
Out of a gazillion pin-worthy costumes, I listed the ones I think I can make and will be cute for Mila. Some of them has step-by-step instructions, thanks to the wonderful creative mommas sharing their talents (just follow the link). Maybe you can find inspiration for your little one too. 
Oompa Loompa
by: 
You Are My Licorice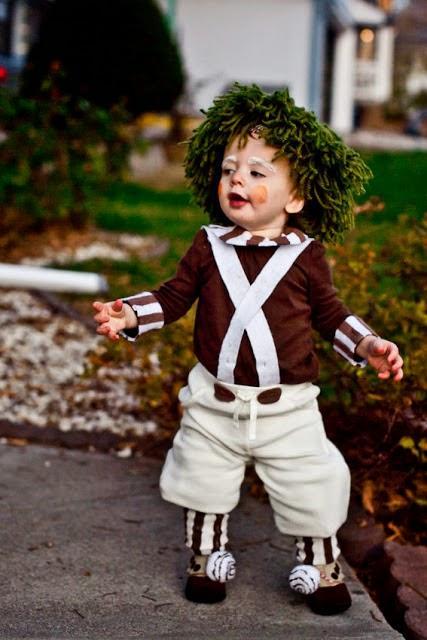 No Sew Cupcake
by: Lemon Tree Creations
Baby Fish
by: See Vanessa Craft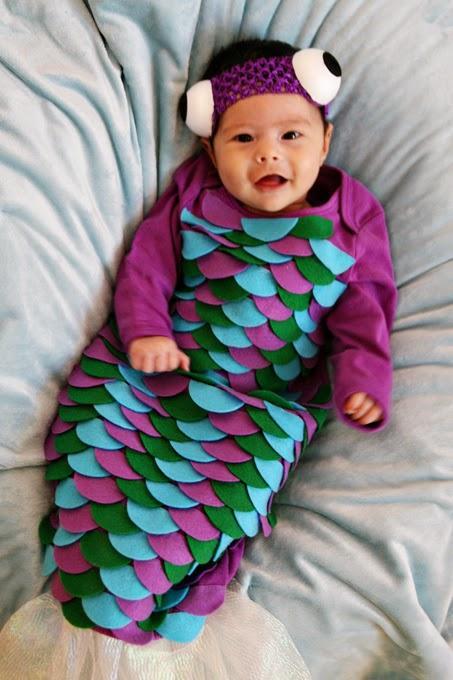 Gumball Machine
by: Studio DIY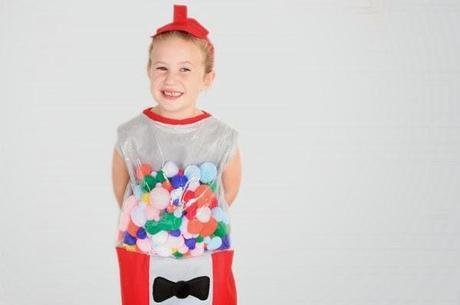 ET
at SF Gate's The Poop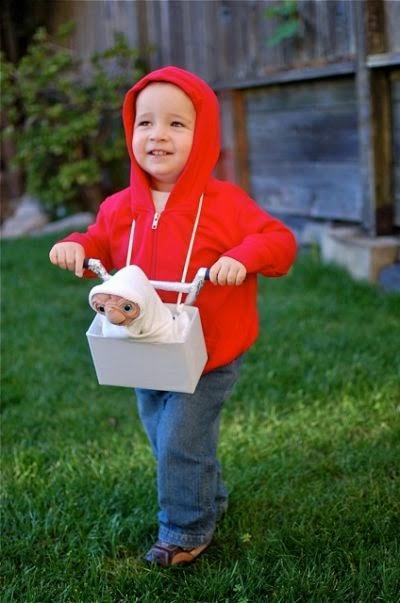 Audrey Hepburn's Breakfast at Tiffany's
by:
Attudes on Etsy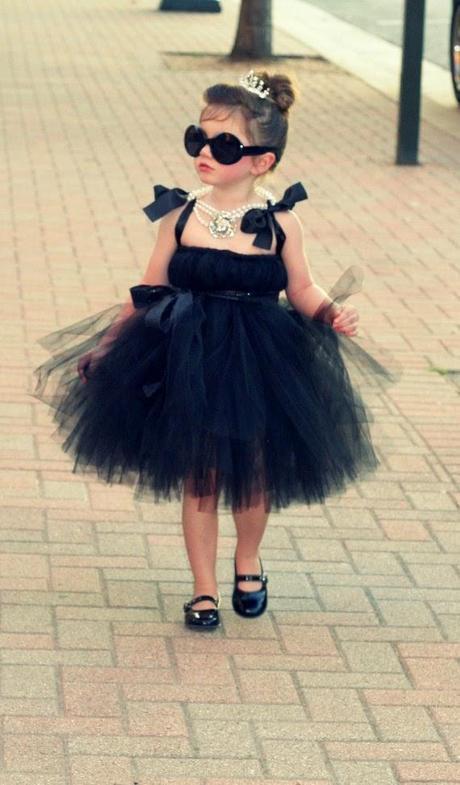 Baby Gnome
by: Woloshankshire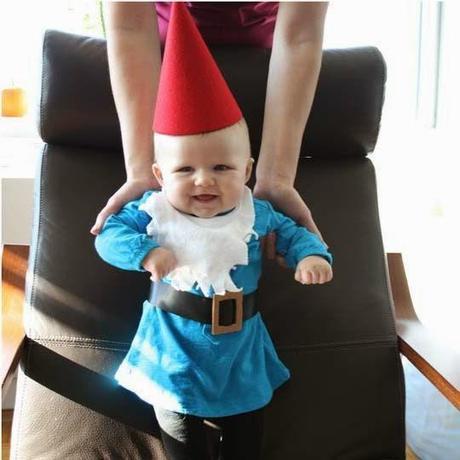 Ghost Tutu
by: Pumpkin Baby Designs on Etsy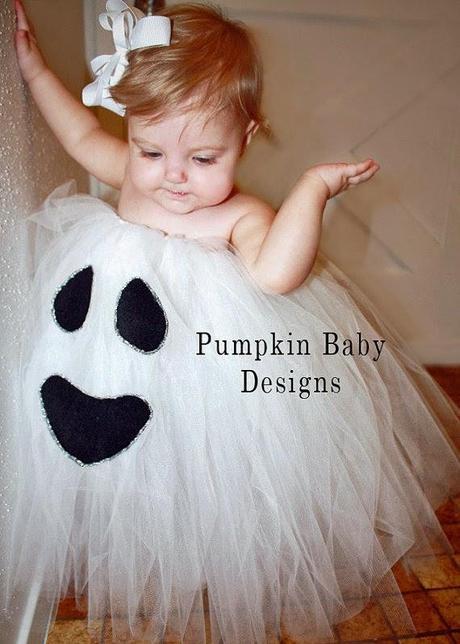 Rocket Jet Pack
by:
Doodle Craft Blog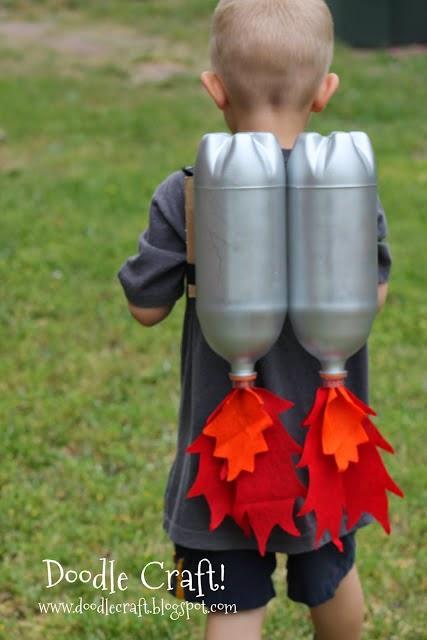 Burst of Sunshine
by: Prudent Baby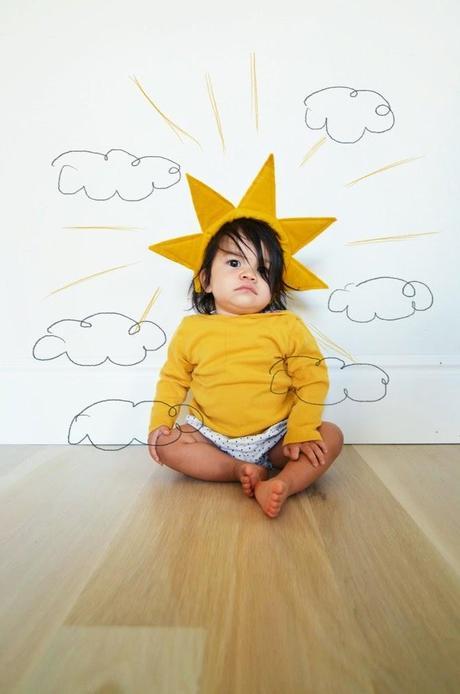 We have at least 2 parties to attend this year. Here's a preview of one of the costumes I'm making for Mila. Can you guess what it'll be?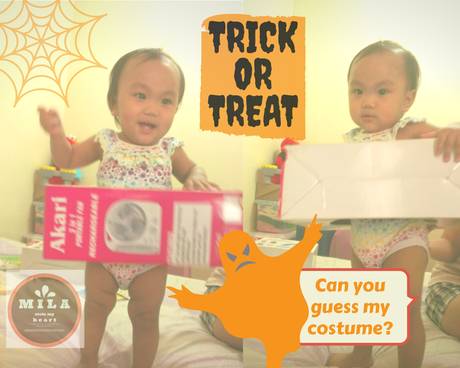 Costume fitting. What will Mila be? Can you Guess?
I haven't decided on the second or third. I may pick from the above list or maybe an inspiration will come and I'll make a my own DIY Halloween costume. What do you think?
Disclaimer: All photos on this post are not mine, except for the ones watermarked with the blog's logo. Credits to the owner. If you are the owner and feels that I am violating your copyright, please reach out to me via email and I will remove the said photo. Thank you!