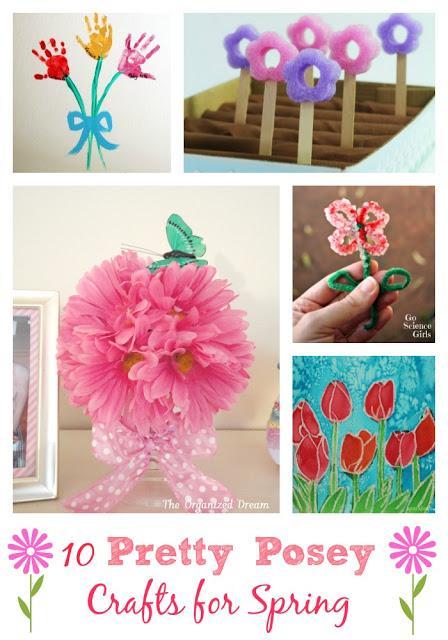 Making your own crafts for the Spring can be fun for all the family. Maxwell and I often sit and spend time crafting and sometimes although we make complete rubbish, other times we can make beautiful creations which we love to display in our home. Following on from Spring week I thought this round up would give my readers some fantastic ideas for Spring Crafts which are suitable for children and adults.
Out of the 10 crafts I selected in this round up, my favorite craft out of the 10 selected crafts is the Eric Carle inspired flowers. I am a massive fan of Eric Carle and his fantastic stories (The Hungry Caterpillar) and I know Maxwell also loves the stories that Eric has written. Maxwell and I will 100% be taking part in creating Eric Carle inspired Flowers on the next wet weather day.
Egg Carton Spring 
Flower Garden Pipe 
Cleaner Flower Stamp 
Pool Noodle Flowers
Milk Jug Flower Wreath 
DIY Flower Topiary
Handprint Flower Bouquet 
Borax Crystal Flowers 
Eric Carle Inspired Flowers 
Easy Stamped Flower Painting 
Watercolor Flowers
Do you like crafting? What is your favorite piece from this round up?