Last Updated on
Clickfunnels as we all know is one of the top landing page generator. You can create funnels to sell a product, sell a service or to sell to other businesses. ClickFunnels is a amazing website or SAAS (software as a service) program for generating leads and growing online sales. It is growing so far that it has more than 200K active clients/users. The only thing can stop you is it's pricing that is much higher to other platforms. ClickFunnels's pricing starts from $97 to $297 per month which is very costly.
Getting the data of potential customers for our business is a basic need of a business. The data in the form of name, address, contact number or email is called lead. Acquiring the leads of potential customers, one can sell the products easily and get benefits. In digital world, lead generation is the supernatural weapon to become a Millionaire or Billionaire in months or maybe in day.
Lead generation can be done with landing pages that you can create with Clickfunnels. But, sometimes, we do not need a lot of features for that we do not want to pay the whole money. Thus, at that point of time, it is better to look for some alternatives to get the benefits we desire at the price we desire.
I'm not able to mention everything, but here I have shared the main task, work of clickfunnels. let's learn about clickfunnels alternatives below.
Leadpages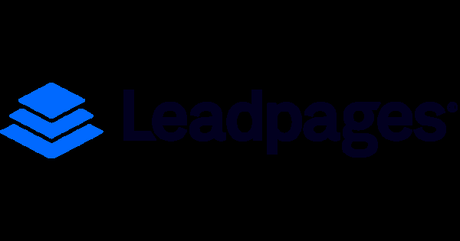 Leadpages is one of the top most competitor of ClickFunnels and known as the industry's #1 landing page builder. It focuses of Landing Pages more than Sales Funnels, unlike ClickFunnels. They have 100+ templates based on 10 different industries and 12 different campaign types. You can choose any template according to your requirement or you can opt for paid templates from Themeforest, which may cost between $10 to $30.
You can collect leads with Leadpages and send the data to your favourite marketing and sales applications. Leadpages has developed a lot for the past few years, it's not just a landing page builder anymore. There are a lot of features added to it.
Features
Pricing
The pricing slot is divided into three plans- Standard, Pro and Advanced. Based on the features you require, you can select the plan. If you opt for monthly plan, the Standard plan pricing is $37/month, Pro plan pricing is $79/month and Advanced plan pricing is $321/month.
Before finalising any of the plan, you can go with 14 days free trial. You can view the pricing chart here -
Check out the pricing here
Highly Recommend: Best Alternative Of ClickFunnels
Leadpages got the overall rating of 4.5. You can read the reviews here.
Instapage

Instapage is truly one of the most powerful landing page platform. It is the leading company in post-click optimisation and maximises conversions for their advertisers and marketers by enabling them to create, personalise, customise and optimise post-click experiences at scale.
With over a million landing pages at an average conversion rate of above 22%, Instapage is helping their customers across 100+ countries capture more value from their campaigns. It fully focuses on landing pages to help their customers to increase the conversion rates and ROI.
With Instapage, you are allowed to access 200+ fully customisation templates. You can use drag and drop feature to customise or add HTML widget to the template.
Features
Pricing
Instapage has two pricing plans - Core Plan which $129/month if you opt for monthly basis and $99/month if you opt for annual basis. And the second plan is Enterprise plan that opens all the possible features you can imagine for a landing page. For Enterprise plan, you can get a quote by contacting them. The pricing is not disclosed without registration.
Instapage is great choice when it comes to find great alternative of clickfunnel
Instapage got the overall rating of 4.5. You can read the reviews here.
Unbounce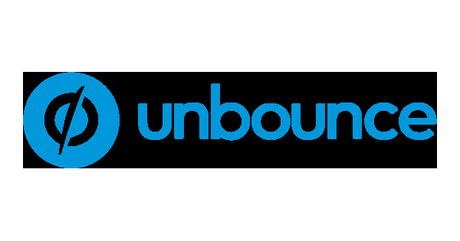 Unbounce helps marketers and digital agencies increasing their website's and campaign's conversions. It's landing pages and conversion marketing platform allows marketers to quickly create, launch and test high-converting landing pages, near instant AMP pages, without any coding skills.
They serve active customer support, global hosting and 99.95% server up-time. Till date, Unbounce has powered over 250 million conversions for marketers around the world.
Unbounce complies with worldwide data privacy and security standards i.e. GDPR, CASL, and PCI-DSS. The only mission Unbounce hold is to grow the business of their customers with the best conversion tool.
Features
Like others, they also provide drag & drop element feature and mobile friendly templates. Along with that -
Pricing
They comes with three pricing slots - Essential plan with $99/month, Premium plan with $199/month and Enterprise plan with $499+/month if you choose monthly subscription and Essential plan with $79/month, Premium plan with $159/month and Enterprise plan with $399+/month if you choose annual subscription.
This is good clickfunnel alternative
Unbounce got the overall rating of 4.5. You can read the reviews here.
Fieldboom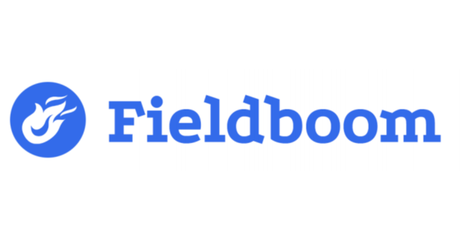 Fieldboom helps to create beautiful online forms, quizzes and surveys with high completion rates, gather customer feedback, capture leads. You can create a contact form for your E-commerce site or for your agency.
Surveying event attendees is very easy here. Once you've captured responses, their Gmail-like interface makes it easy to sort, filter, star, label and comment the responses, so that you can stay organised and surface the most valuable data quickly. With the customised design and features like redirects, answer piping, skip logic and scoring, you can create any kind of form, quiz or survey you want.
Features
Customizable design and unique features for creating forms
Create surveys with features such as custom surveys URL, site intercept survey, question branching, skip logic and multimedia
50+ pre-built templates
Pricing
They comes with only two pricing slots - $49/month for monthly basis and $39/month for yearly basis with two month of subscription free.
Fieldboom got the overall rating of 4.5. You can read the reviews here.
OptimizePress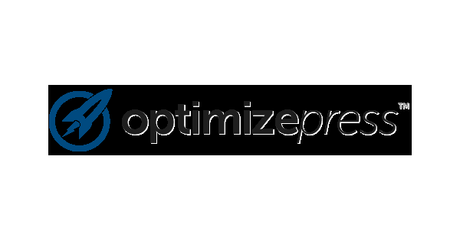 Access Here: OptimizePress
With Optimizepress, you can create mobile friendly landing pages and sales pages, which increase leads & sales of products for your website. It is one of the best alternative of Clickfunnels.
It is a WordPress plugin, helps not only to create landing pages, but also membership portals, influencer blogs, complete sales funnels, Webinar and event signup pages. You can customize pre-built 300+ templates with this tool. There is no limit or restriction to create the landing pages. Integration of pages with top email marketing & CRM systems is also possible.
They also features conversion statistics for each page you create. From a simple push button to expensive layouts, they have richest library of elements to create a landing page you can imagine.
Features
Supports unlimited landing pages, leads and traffic
A/B split testing is possible
Page engagement actions and video background feature
Pricing
They comes with three pricing slots - Core plan with $97/one-time, Publisher plan with $197/one-time and Pro plan with $297/one-time. The Pro plan is discounted for price $197/one-time these days.
OptimizePress got the overall rating of 4.5. You can read the reviews here.
Wishpond

Wishpond provides dual feature, where you can either make your marketing strategy yourself or make it done by them. Their automation platform makes it easy and affordable to nurture your website visitors and leads into sales. They enables the automatically scoring and segment leads into lists based on activity and personal details, send personalized emails based on behavior, and much more.
You can create landing pages, contests & promotions, referral suits, website pop-ups and online forms. With their automation tool, you can send personalized email campaigns to your leads with demographic content at ease. With the integration of Wishpond with other apps, it is easy to automate interactions between it and other apps.
Features
Landing page features are same as other alternatives of Clickfunnels. The features which makes Wishpond unique from others are -
Marketing automation features such as A/B Testing, Analytics/ROI tracking, Customizable CTAs, Drip campaigns, Lead scoring, Segmentation and website visitor tracking.
Create contents & promotions to manage awards, timeline, voting, social media and many more.
Pricing
They comes with three pricing slots - Starting out with $49/month, Everything you need with $99/month and Rapid Growth plan pricing varying with what number of leads you. choose.
Wishpond got the overall rating of 4.5. You can read the reviews here.
Kickofflabs

Access Here: Kickofflabs
Kickofflabs are one of the best Landing page provider. Unlike Clickfunnels, They have some unique feature for campaigning, namely Viral Marketing Campaigns. Viral campaigns are such landing pages, pop-ups, Slide in bars which uses reward level referrals, leader board giveaways, unlocked reward, pre-launch wait list, coupon giveaway kind of features.
Their automated contest emails for visitors can drive more referrals and engagement. They not just serve the features, but you can learn different proven tactics to get more and more leads to your desired page. In short, you can get leads, engage with the leads and manage it with Kickofflabs.
Features
Setup viral campaigns in minutes to get more and more leads
Add custom HTML code in existing templates
Smarter campaign with features Personalised Contest Greetings, Set and Forget A/B Testing, Lead Demographic Data, Viral Boost Analytics and Advanced Fraud Protection.
Pricing
They comes with four pricing slots where the pricing ranges from $29/month to $299/month. You can pay on monthly, 6-month and yearly basis.
Check out the pricing here
Kickofflabs got the overall rating of 4. You can read the reviews here.
Landingi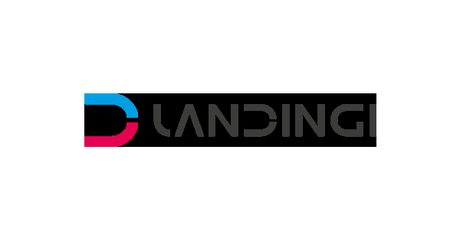 Landingi is one of the old and best lead generating platform like Clickfunnels. Taking all the aspects of a digital campaign, you can grow your business by creating Landing pages, managing leads, automate key tasks and analyse and optimise the leads.
Landingi provides coding-less drag and drop editor to create landing pages. With over 200+ High conversion landing page templates, you can generate lead. You can also send your design to them and they help you out to create a pixel-perfect landing page out of that.
As for trial, they are giving 14 days demo to you. No other alternative will give you the training if you don't know how to start, but with Landingi, you can get live sessions. Schedule a meeting and get anything done.
Features
Rich image and icon library, you can use while creating a landing page
Integration of custom HTML/CSS/JS elements at ease
Built-in 800 Google fonts free to use
There are features such as One-click duplication, AWS cloud hosting, image optimization, anti-spam security, form validation, auto responder, web hooks and many more.
Pricing
They comes with four pricing slots where the pricing ranges from $29/month to $249/month. You can pay on monthly, 3-month, 6-month and yearly basis.
Check out the pricing here
Landingi got the overall rating of 5. You can read the reviews here.
Sumo

Just like others, Sumo is also in the market to make it easy for you to collect leads. Sumo is dedicated to E-commerce business and helps them in growing with their email leads, increase their conversions and ultimately helps in generating more sales.
According to Capterra, more than 3,700 e-commerce sites use Sumo to activate more purchases and delight their customers. Shopify is much compatible with Sumo and for email marketing applications, MailChimp is best suited. Over 5,00,000 websites used Sumo and got the growth in customers.
Sumo offers free services also for starters. You can get 14 days trial, if you want to opt for Pro plan directly.
Features
Solutions for E-commerce business growth
Unique tools such as List Builder, Welcome Mat, Share and Smart Bar
Pricing
Sumo is free with limited features, but if you want to go with Pro plan, you can go with Monthly plan with $49/month or Annual plan with $39/month.
Check out the pricing here
Sumo got the overall rating of 4. You can read the reviews here.
GetResponse

Access Here: GetResponse
GetResponse with their email marketing and campaign marketing automation helps the users build their targeted lead list and send high-impact newsletters. Email marketing helps to increase conversions and optimise the audience engagement.
You can use autoresponder, high-converting web forms, laser-sharp segmentation, and unique delivery tools to make it done. You can enhance your customer communications with a complete webinar marketing solution.
Send invites, reminders, and follow-up emails automatically and get more leads, conversions, and sales. Marketing automation can helps you a lot to make everything done so easily.
Features
Pricing
GetResponse pricing varies between £7/mo to £1,199/mo, based on the package you choose. You can get the pricing list here -
GetResponse got the overall rating of 4. You can read the reviews here.
Final verdict for Clickfunnels alternatives
We are done with the alternative of Clickfunnels. With such rich and unique features, It is really hard to choose the best platform out of the list given above. The best way is to compare then features with the pricing. If you want to go with ratings, Landingi has the top rating in Capterra out of all. So, we leave it to you, how you pick the best solution for your success.
More helpful resources:
I hope you like all Clickfunnels alternatives Thank You!

If you are writing content for ranking it on Google, than make sure you have patient till it ranks on 1st position! I like to sharing - Tips, Tricks, Hacks, Reviews And Developing Scripts!