Refresh your image with some of the latest fashion trends causing a stir in spring. Here are 10 of the best.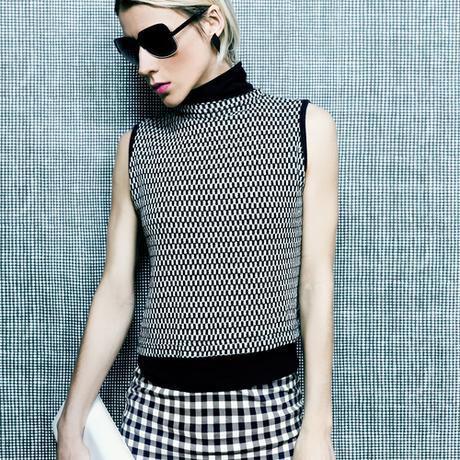 1. Pattern it up
Wearing
black and white
is still in fashion, but the spring trends show that it is the perfect foundation on which to display various patterns and textures. Think geometric shapes and stripes that give your neutrals an edge. Gingham is also heating up the trends this spring, so invite it to the party.
2. Green Your Wardrobe
Olive green is a new neutral this spring! It's perfect in the military fashion trend that's also creating waves. To make it work in your wardrobe, choose olive green pieces that are fitted well and textured, and wear them with brighter shades, such as luminous yellow and fiery red for a splash.
3. Enjoy Bohemian Nights
Bohemian fashion has been trendy for a while now, but this year it's all about taking it from day to night. Think elegant long, flowing dresses and items with an almost translucent shimmer to offer a slice of classy sexiness. Team the look with suede, another hot item this spring, for extra stylishness.
If suede seems heavy for the season, that's because you're probably thinking of dark suede jacket or trouser numbers. Pastel-colored, light suede in sleeveless dresses gives suede a much-needed makeover!
4. Twist Your Denim
Although you might think of your flattering pair of jeans at home, denim this season is cropping up in a variety of creative styles. Dark tailored denim dresses are feminine, while loose-fitting denim jumpsuits are versatile enough for wear with different styles.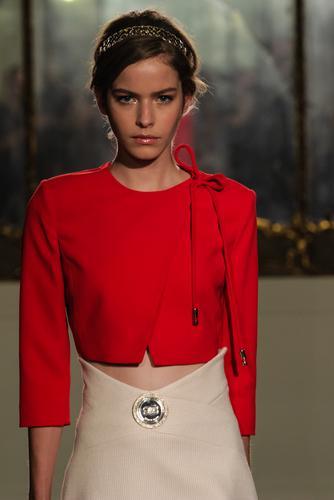 5. See Red
Remember the spectacular red dress actress and director Lupita Nyong'o wore at last year's Golden Globes? Well, such beauty isn't going out of style anytime soon! This year Milan Fashion Week revealed sumptuous red shades at its shows for spring. The brighter and bolder, the better! Don't be afraid to bring red into your clothing choices, but you can tweak it to get the perfect shade to match your skin. For instance, if orange-red tones seem to look weird on you, opt for a blue-tinged red instead.
6. Get Cropped!
Cropping is not only for Photoshop. This year fashion items are cut in half, showing off toned and tanned midriffs. Long skirts and cropped tops are a favorite, but you can also team these short tops with trousers.
7. Leave Your Heels at Home
It's time to retrieve your flat shoes from the back of your closet because they are in fashion this spring and more versatile than ever. Team up metallic dresses with gladiator-inspired flats or get inspired by Stella McCartney's silver wedges that give you a bit of height with a lot of style.
8. Grow a Fringe
We don't mean on your hair but your clothing! Tassels are all the rage this season, appearing on skirts, cropped leather jackets, and handbags. When rocking this trend, choose only one fringed item of clothing to wear at a time to make a fashion statement instead of a faux pas.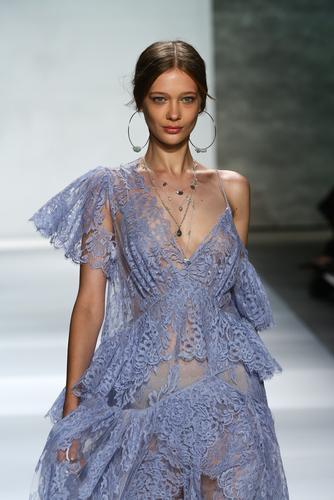 9. Bare Your Shoulder
Besides for your midriff, you should also show off your shoulders this spring. Tops with their shoulder parts cut out, as seen by Vera Wang, or off-the-shoulder items are great. The asymmetrical neckline is also trendy this year, so wear dresses or tops that cover one shoulder or straps that cut across your neckline diagonally.
10. Time to Bloom!
Although it might not sound very surprising to hear that florals are making a statement this spring, they come in all sorts of colors and patterns. Think large, graphic flowers on handbags and abstract floral prints on clothing that put a spin on traditional floral designs.
Turn the world into your runway this spring by bringing home the hottest fashion trends.
Cassie Brewer is an experience makeup designer who works for weddings and films during the day and writes by night.