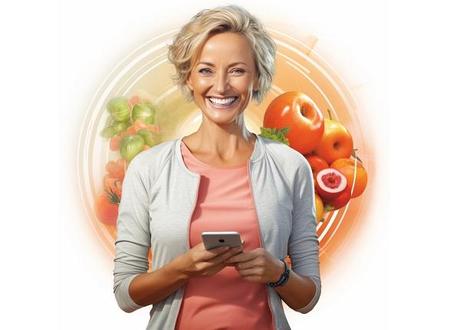 In an era where smartphones have become integral to our daily lives, it's no surprise that they also play a vital role in our health and well-being. The global mHealth apps market is booming, reflecting the growing trend of using mobile apps for healthcare management and self-care.
In 2022, the mHealth apps market reached a significant milestone, with a total value of USD 43.5 billion. Even more remarkable is the projection that it is expected to continue expanding at a compound annual growth rate (CAGR) of 11.6% from 2023 to 2030.
With the increasing availability of health and fitness apps for Android and iPhone devices, individuals now have powerful tools to monitor their health, stay fit, and promote overall well-being. Whether you're striving for a healthier lifestyle, managing a chronic condition, or simply seeking to enhance your self-care routine, there's likely a health app designed to cater to your specific needs.
In this article, we will explore the top 10 health apps available for Android and iPhone that can help you take charge of your health and well-being. These apps cover various functions, from fitness tracking and nutrition monitoring to mental health support and chronic disease management.
Let's dive into the world of mobile health applications and discover how they can empower you to prioritize self-care.
1. MyFitnessPal
Compatibility: Android, iPhone
Cost: Free with in-app purchases
Description: MyFitnessPal is a comprehensive fitness and nutrition app that allows users to track their daily caloric intake, set fitness goals, and monitor their progress. It features an extensive food database and a barcode scanner, making it easy to log meals and make informed dietary choices. The app also integrates with various fitness wearables and apps, enabling users to sync their workouts and activities seamlessly. MyFitnessPal is a popular choice for those looking to manage their weight, improve their diet, and stay active.
2. Headspace
Compatibility: Android, iPhone
Cost: Free with in-app purchases
Description: Headspace is a meditation and mindfulness app that guides users through meditation exercises, sleep stories, and relaxation techniques. It promotes mental well-being, reduces stress, and improves sleep quality. With a user-friendly interface and various meditation programs, Headspace offers a valuable resource for those seeking to enhance their mental health and practice mindfulness daily.
3. Calm
Compatibility: Android, iPhone
Cost: Free with in-app purchases
Description: Calm is another highly-rated meditation app that provides guided meditation sessions, sleep stories, and breathing exercises. It aims to promote relaxation, reduce anxiety, and enhance sleep quality. Calm's soothing audio content can be customized to suit individual preferences and needs, making it a versatile tool for those looking to prioritize mental well-being.
4. Medscape
Compatibility: Android, iPhone
Cost: Free with in-app purchases
Description: Medscape is a trusted medical app providing healthcare professionals and individuals access to various medical resources. It offers medical news, drug information, clinical resources, medical calculators, and more. While it's precious for healthcare professionals, if you are interested in healthcare app development, you should explore resources provided by companies like mlsdev.com/blog/healthcare-mobile-app-development, which specialize in this field. Medscape helps users stay informed about the latest products in the medical field.
5. Fitbit
Compatibility: Android, iPhone
Cost: Free with in-app purchases
Description: Fitbit is both a fitness-tracking wearable and an accompanying app. The app offers comprehensive insights into physical activity, sleep patterns, and heart rate for users with Fitbit devices. It allows users to set and achieve fitness goals while providing real-time feedback on their progress. Even for those without a Fitbit device, the app offers valuable fitness tracking features, making it a popular choice for individuals looking to monitor their health and activity levels.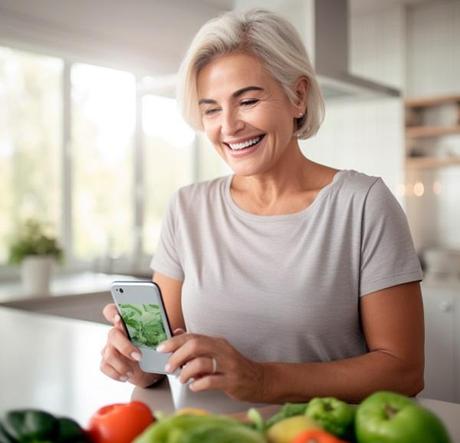 6. MyPlate by Livestrong
Compatibility: Android, iPhone
Cost: Free with in-app purchases
Description: MyPlate by Livestrong is a nutrition-focused app that assists users in making healthier food choices and managing their weight. It offers meal planning tools, tracking of macronutrients (such as carbohydrates, proteins, and fats), and access to a supportive community. Whether individuals seek to lose weight or maintain a balanced diet, MyPlate can be a helpful resource for achieving their nutritional goals.
7. Minute Workout
Compatibility: Android, iPhone
Cost: Free with in-app purchases
Description: The 7 Minute Workout app is designed for users with busy schedules who want to incorporate exercise into their daily routines. It offers quick and effective high-intensity interval training (HIIT) workouts that can be completed in seven minutes. The app guides users through a series of exercises that provide full-body movement. It's a convenient option for individuals looking to stay active without requiring a significant time commitment.
8. Pregnancy+
Compatibility: iOS and Android
Cost: Free
Description: The Pregnancy+ application offers a comprehensive and well-rounded selection, providing a wealth of information suitable for every phase of pregnancy. Users receive daily articles customized to their specific stage of pregnancy, and they can access informative guides that address topics such as breastfeeding, physical exercise, and more. Furthermore, the app allows you to personalize your pregnancy tracking experience and even enables your partner or other loved ones to join in by downloading the app themselves.
9. Smoke Free
Compatibility: Android, iPhone
Cost: Free with in-app purchases
Description: Smoke Free is a supportive app designed to assist individuals on their journey to quit smoking. It helps users track their progress, identify smoking triggers, and stay motivated to quit. The app provides daily missions, achievements, and health statistics to encourage users to lead a smoke-free life. It can be a valuable resource for those looking to overcome tobacco addiction.
10. WaterMinder
Compatibility: Android, iPhone
Cost: Paid
Description: Proper hydration is essential for overall health, and WaterMinder is a hydration-tracking app that reminds users to drink water throughout the day. It allows users to set customized hydration goals, track their water intake, and receive notifications to ensure they stay adequately hydrated. WaterMinder helps individuals maintain proper hydration levels, which can positively impact their health and well-being.
Summing everything up
These ten health apps represent a glimpse of the vast array of mHealth applications available for Android and iPhone users. With the convenience of mobile technology and the power of AI-driven health and fitness tracking, taking charge of your health and self-care has never been easier.
Whether you aim to improve your physical fitness, prioritize mental well-being, manage chronic conditions, or lead a healthier lifestyle, these apps offer valuable tools and insights to support your journey. As the mHealth app market grows and evolves, we can expect even more innovative solutions that empower individuals to live healthily.
Remember that while these apps can be valuable tools, consulting with healthcare professionals for personalized medical advice and treatment is essential. Self-care is a journey; these apps are here to assist and guide you.
Author's bio: Anastasiia Lastovetska is a technology writer at MLSDev, a software development company that builds web & mobile app solutions from scratch. She researches the area of technology to create great content about app development, UX/UI design, tech & business consulting.