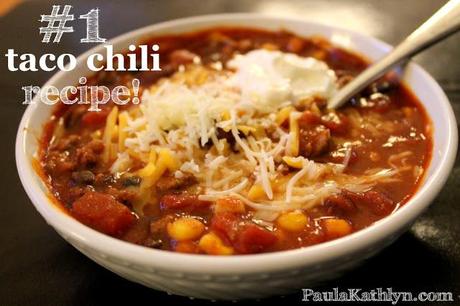 This is our family's FAVORITE crock pot meal...and by favorite, I mean that we eat this stuff UP! I may have already blogged this recipe before because we have it all the time during the fall and winter months. It has become our Halloween tradition to have Taco Chili after we get home from trick or treating! We get home, starving, and our house smells AMAZING! Then, of course, we finish the meal by digging into a pile of candy :)
It is the easiest chili ever and everyone loves it! I reallllly love it because this recipe makes enough for our family to eat on it for 2 days and I love days when I don't have to cook dinner! I used to nanny as my full time job during college and right after.  One of the families I worked for made this recipe and over the years, I have adapted it to make it exactly what our family LOVES!
Ingredients: 1 pound ground beef, cooked and drained 1 package of dry ranch dressing mix 1 package of taco seasoning 1 large can of crushed tomatoes 1 regular can of diced tomatoes (southwestern style if you can find it!) 1 can of corn 1 can of kidney beans 1 can black beans sour cream shredded cheddar tortilla chips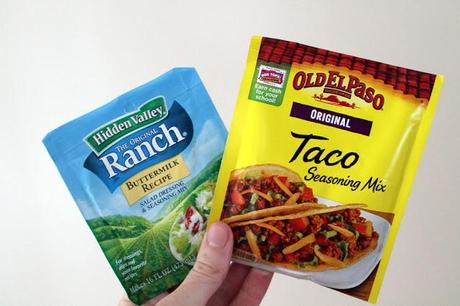 Combine all of your ingredients.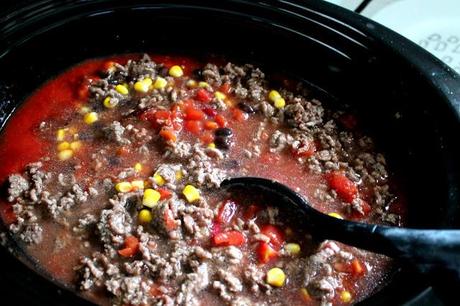 Cook all low for 4-8 hours, depending on how fast your crockpot cooks.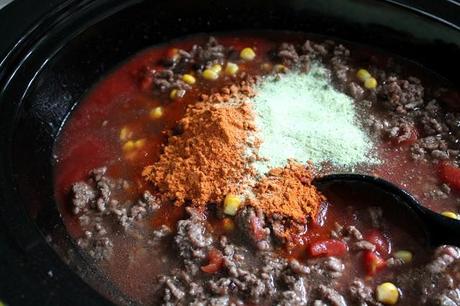 Garnish with cheese and sour cream and chips if you'd like.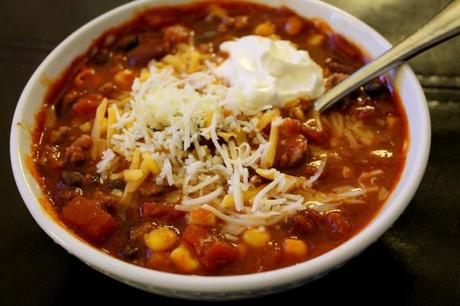 Now, RUN to the store and grab these ingredients and then let me know what you think about it!!! Happy weekend!!!
------------------------------------------------------------------------