...Attracting Butterflies to Your Backyard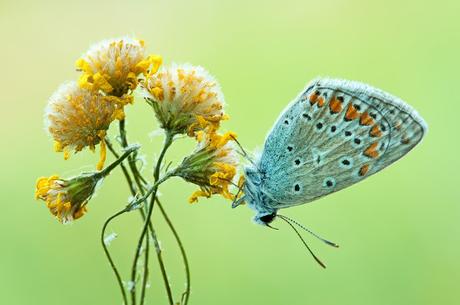 Polyommatus Icarus, Argus Bleu , Common Blue
Plant a diversity of flowers
Butterflies are diverse creatures, and they require diverse sources of food. Large butterflies, like swallowtails and monarchs, prefer large, flat flowers that give them a good-sized landing area. Smaller butterflies, such as hairstreaks, coppers, and metalmarks, have shorter proboscises. They won't be able to drink from the deep nectaries of large flowers. When choosing flowers for your butterfly garden, try to pick a variety of flower shapes, colors, and sizes to meet the needs of different butterflies.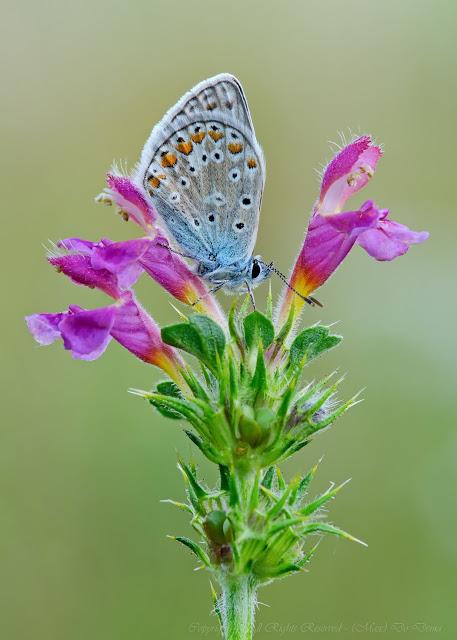 Polyommatus Icarus, Argus Bleu , Common Blue
Plants with clusters of smaller flowers (milkweeds, for example) will attract butterflies of all sizes.
---> http://insects.about.com/od/butterfliesmoths/ss/10-Tips-For-Attracting-Butterflies-To-Your-Backyard.htm
Polyommatus Icarus, Argus Bleu , Common Blue