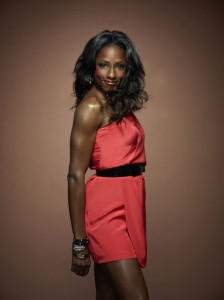 Rutina Wesley (Tara Thornton) is in negotiations for a pair of indie films that would go into production during True Blood's hiatus.
A report from Deadline states that the actress is currently negotiating a role in Last Weekend also starring actress Patricia Clarkson. Directed by Tom Dolby and Tom Williams, the film concerns life changes happening during the last weekend at a family home.
Angry Little Gods, the other film Wesley is negotiating for would have her playing the fiancee to actor Mark Webber. He is unbeknownst to her, is engaged in a high stakes game that could take his life or make him a fortune. The film will be directed by Daniel Stamm.
More information will be posted if and when we receive it.
Source: Deadline.com- "'True Blood's Rutina Wesley Eyes Pair Of Indies"
Image Credit: HBO, Inc.