Our flight to Armenia left at 6:30am on Wednesday morning. It was a quick one, and so my grandmother and I found ourselves at the charming estate where we'd be staying just two hours later. The cafecito that was served to us soon after our arrival was much appreciated (and totally necessary).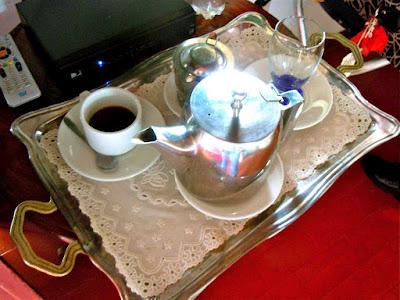 Once we'd brought our bags up to our room and changed, we made our way to the Parque Nacional del Cafe for the first of our excursion in the department (region) known as Quindío...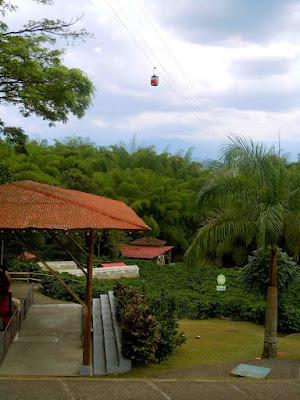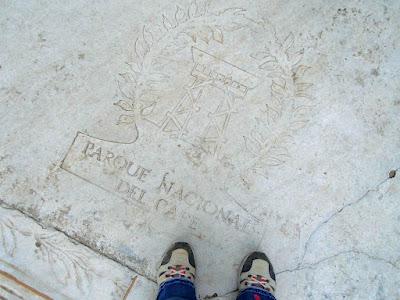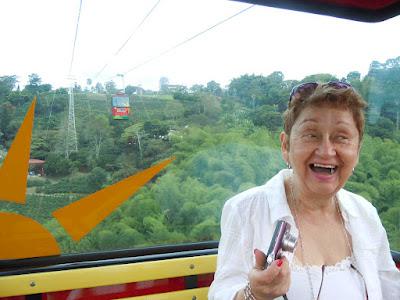 The park itself is divided into three sections: museum, coffee, and attractions. We took the teleférico to the latter so that we could work our way back. Remember the last time I took one?! As you can see, it was an equally as exciting ride; due in no small part to the fact that we were hilariously delirious.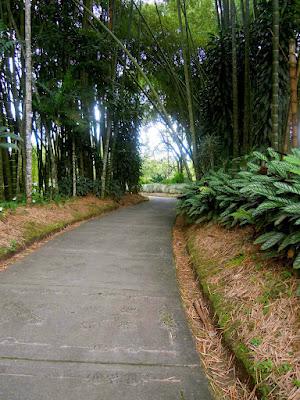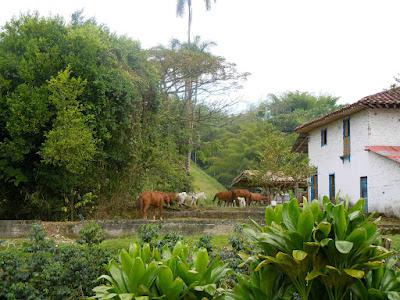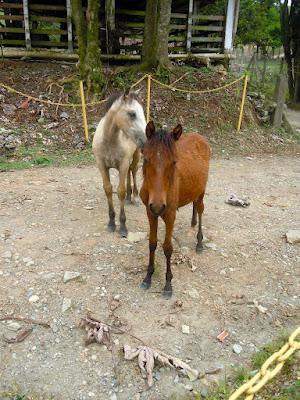 Considering neither of us are young enough for the rides they had (though my grandma is about the perfect height), we simply strolled through the greenery.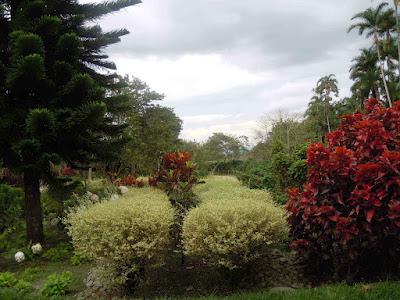 Around 11ish though, we were already ready for lunch. Our breakfast that morning had solely consisted of an apple and three granola cookies. Sad, but true.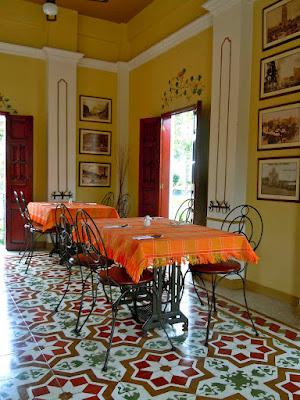 Luckily, in addition to the plethora of fast food options, the park had a restaurant. It was a good one, and pretty too. We both ordered el plato del día.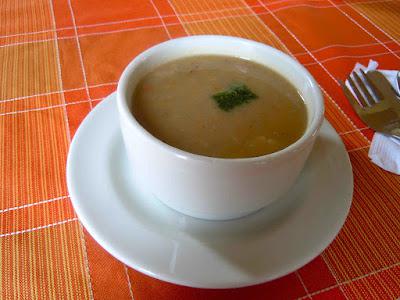 [Sopa del Platanos (Plantain Soup)]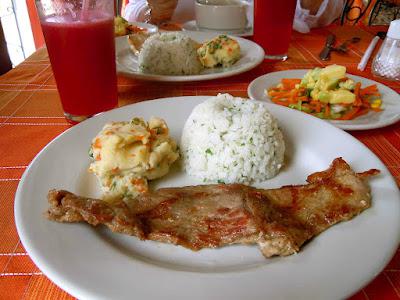 [Jugo de mora (blackberry juice), ensalada, res a la placha (grilled steak), arroz]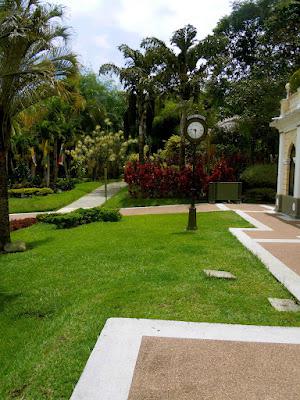 With very happy stomachs, we made our way up to the coffee fields where we learned more about the process. 'Twas interesting, even if I'm already an expert ;).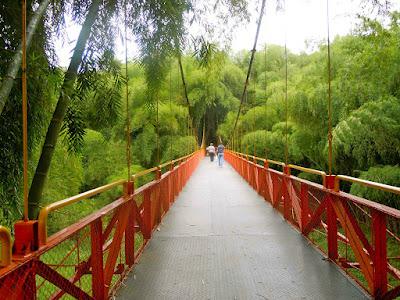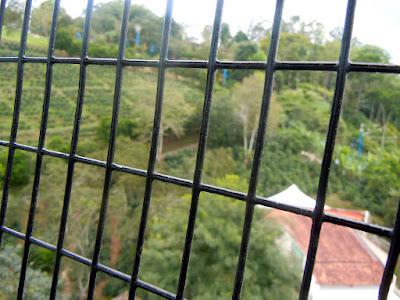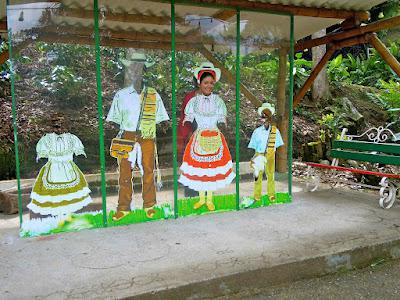 We also watched a spectacular "coffee show" that depicted Colombian coffee's history and its cultural traditions. Wish I could've taken an actual photo for you!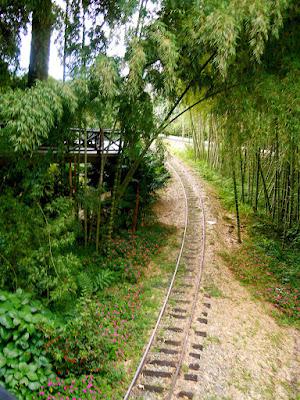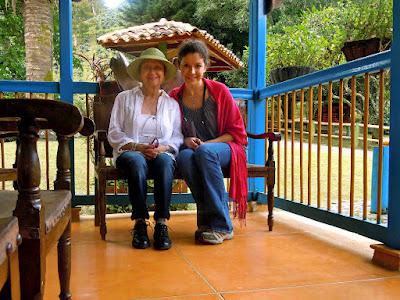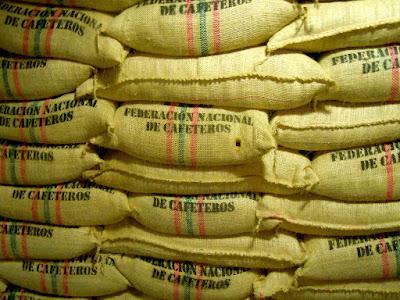 We made it back to the museum just as it started to rain. For all you coffee-lovers out there, one of many fun facts I learned: Europe consumes 6.8kg (15lb) of coffee/year; the United States, 4.2kg (~9lb); and Japan, 3.2 kg (7lb).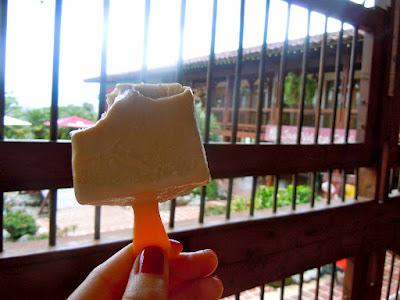 Before leaving, I invested in coffee ice cream. It was the perfect sweet treat to end such a lovely though exhausting day. Then, we hopped in the car to return to the finca. Stay tuned for a tour of the gorgeous estate and two more excursions. I cannot wait to catch you up! Day by day, I'm falling more in love with Colombia.