This weekend Lincoln is coming to a theater near you, and for any history buff, this is a must see.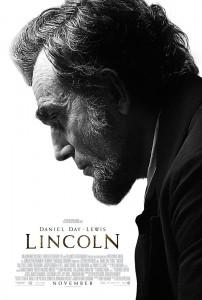 Lincoln isn't your typical Abraham Lincoln story, and it gives you more of a perspective of the times way back then.  Lincoln focuses upon one aspect of   Lincoln's career with the process of the 13th amendment.  And yes, even then, Republicans and Democrats were going back and forth with one another.
But this was one movie I was very happy with.  The movie was a bit slow for me in the beginning, but about halfway through I was hanging onto every word, and looking forward to the debates within the house between the representatives.
The movie really depicted the times.  I was mesmerized with the scenery in a lot of the scenes.  Whether at the White House, or on the battlefield, this movie really showcased history.
And Daniel Day Lewis made for a GREAT Lincoln, and they made sure to emphasized on his "height."
I wouldn't be surprised to see this movie up for a few Oscar nominations.
Disclosure: I was provided with a screening of the movie Lincoln by Dreamworks Pictures.  All opinions are my own.