Hello everyone,
I hope you've all enjoyed your Columbus day weekend so far. My weekend has just been fabulous. I enjoyed a mini vacation in a beautiful resort area: St. Michaels, MD. I've been going there for many years and it's always hard to leave.
One of the many things that I witnessed this weekend is the number of houses that have started to decorate for Halloween! It's amazing to notice how early everyone prepares for the holiday periods these days. As soon as one period has passed, the decorations appear for another upcoming occasion that can be weeks away!
Halloween is the same everywhere and the symbols that most define the occasion are pumpkins with scary carved faces, ghosts, cat tails ruffling, bats and candles. Halloween is the time for you to let your imagination get away. I don't think that there are any set rules for planning your Halloween decorations. They can provide children with fun moments. The children will also be in a guaranteed good mood when they think of all that candy they will be consuming.
Making your decorations scary and frightening are important for providing the right ambience for Halloween night. Black, white, brown, orange and red are the colors that are most used when it comes to decorating your home. You can create shadows and diffused lighting with candles and strings of white or multi-colored lights. For your floral arrangements, leaves, winter squash, pumpkins, apples, oranges, chestnuts and corn cob are a perfect accompaniment.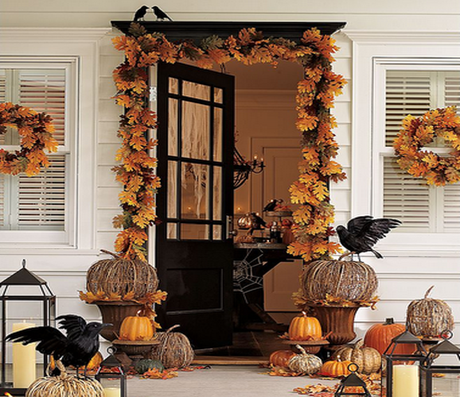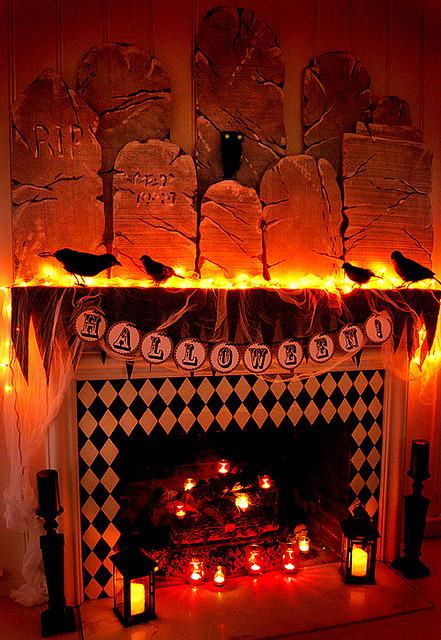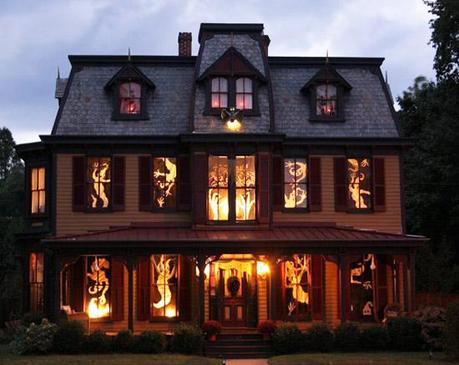 Carve your pumpkin and place a candle inside. Set it outside, on the table, or on a window sill.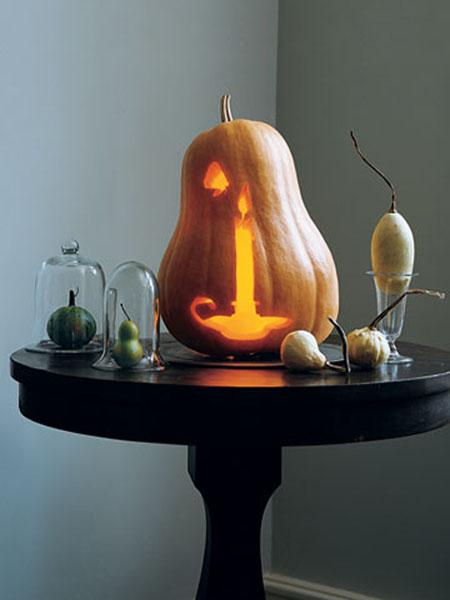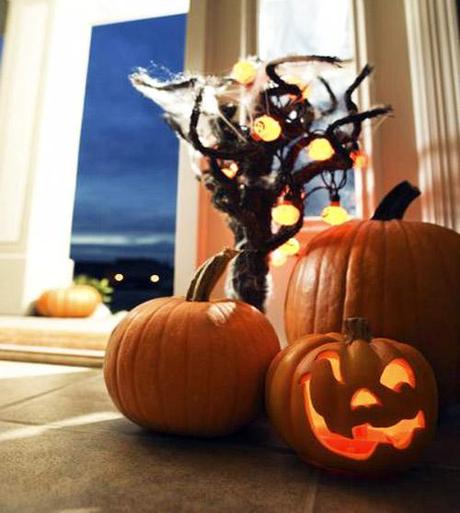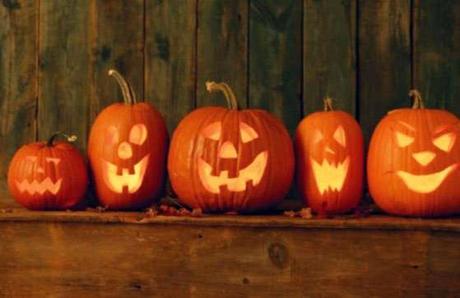 Halloween isn't just for kids. It's for adults too!  After all, we loved Halloween as children and still love it as adults. You can throw a spooktacular Halloween bash appropriate for adult ghosts and ghouls.
Here are some design great ideas for a stunningly morbid, spookily spectacular, dramatically devilishly Halloween party that are sure to scarily please your guests.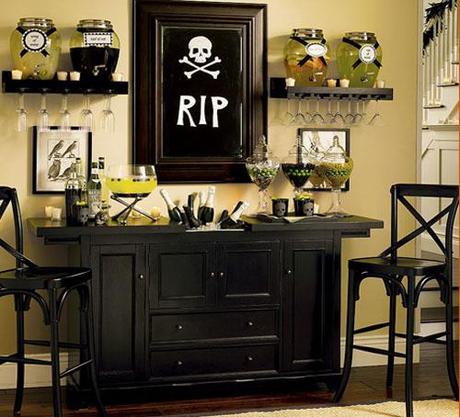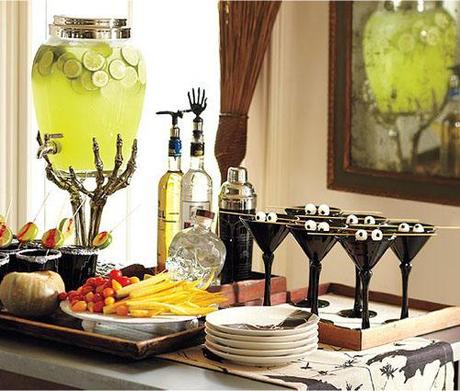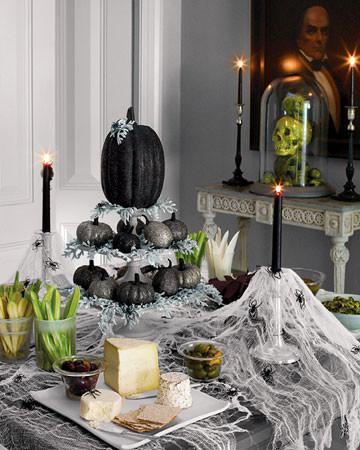 I know that Halloween is three weeks away, but it's not too soon to start planning how to decorate your home and start sending out those party invitations.
Would you believe that I'm already receiving e-mails for Christmas decoration ideas?
Have a great day,
Simone