Tonight I have the privilege of trucking up to Condrieu to lead another wine dinner for the   ' Wine Discovery Week,'  hosted by the Orient Express luxury boat tour company.
Basically, as the sommelier for this wine dinner, my job is choosing the wines to go with each plate, and then explaining them to the guests.  Oh yeah, I also get to eat and drink with them. On a boat.
Since, eating, drinking, and telling people what I think are 3 of my favorite things…. not to mention the whole deal is taking place on a fancy boat,  I'm still  shocked that someone is paying me for this?!!
As the dinner takes place in Condrieu, all of the wines hail from the gorgeous and majestic Northern Rhône Valley. I've carefully selected some very elite wine for the meal, and I'm drunk with excitement already. That said, I'm taking the liberty to share tonight's menu with you  :
Entrée: Fish Velouté with Sea Bass, Cod, Clams and Yukon Potatoes
Wine Pairing: 2010  Chapoutier Chante Alouette White Hermitage
This robust white wine (100% Marsanne) with apricot, fig, and hazelnut aromas displays a bright acidity that will cut through the creamy stew.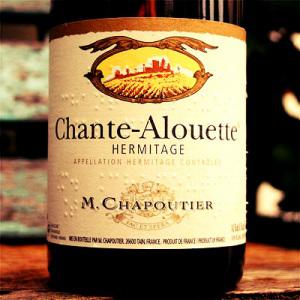 ________________________________________________________________
Main Course: Herb Roasted Rack of Lamb with Dauphinoise Potatoes and Braised Red Cabbage
Wine Pairing: 2009 Domaine Jamet Côte Rotie
This powerful, meaty syrah (100%) with dark berry and tobacco flavors has enough gumption to stand up to the lamb without overpowering.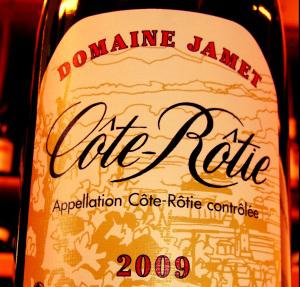 _________________________________________________________________
Cheese Course: Saint Marcellin, Rigotte de Condrieu, Tomme de Savoie
Wine Pairing: 2010 François Villard Les Terrasses du Palat Condrieu
This full-bodied extremely aromatic white (100% Viognier) has heavy notes of honeysuckle, apricot, and peach and needs full-flavored cheeses to stand up to its strong character.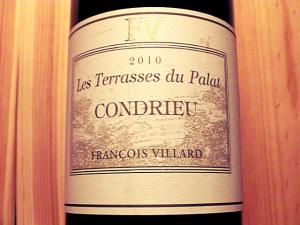 __________________________________________________________________
Dessert: Chocolate Fondant
Wine Pairing: 2009 Domaine Brunier Vieux Télégraphe Chateauneuf du Pape
This classic Chateauneuf rouge is a grenache-based red (65%) with mourvedre, syrah, cinsaut and more. It's silky tannins are interlaced with sweet cherry notes that scream 'Give me Chocolate!'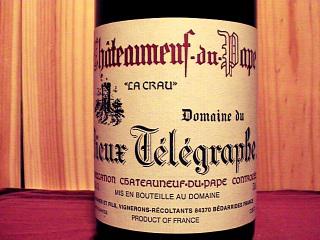 Like this:
Like
Be the first to like this.