On March 21, 2011, True Blood Fan Source.com published its very first post entitled And So It Begins. In the year between that post and this one, the site has posted close to 1,000 articles on everything True Blood from the show itself to the cast and crew and events we've gone to. We've also been fortunate to conduct several exclusive interviews from our first one with the musical duo David and Devine to our most recent one with Denis O'Hare (Russell Edgington). There are several more interviews that will be coming in the next few months as well.  And to top it all off, True Blood Fan Source has welcomed over 200,000 visitors in the last year.
We've accomplished a lot this year thanks in no small part to the dedicated staff of this site that I am also proud to call my friends. But you dear readers also helped this site reach this very important milestone. Without all of you, we wouldn't be here now.
To celebrate this special occasion, I've decided to hold another contest and this time the prizes have a twist. The premise is simple. Beginning today through the site's anniversary on March 21, 2012 at 11:59 PST, email or write in the comments about what you like coming to True Blood Fan Source to read. Is it the news in general, the spoilers, interviews, media, or something else? The top four answers will win some awesome prizes!
True Blood Fan Source wouldn't be where it is today without the kindness of other people, my staff in particular. So I decided to pay it forward so to speak with each of the prizes. Every single prize I obtained for this contest benefited another organization that serves the world in some way. So what are they?
One winner will receive the Care A Little More Necklace designed by Kristin Bauer van Straten (Pamela Sywnford de Beaufort) and jewelry designer Janet Cadsawan. A portion of the proceeds for each necklace sold is donated to the Center for Biological Diversity.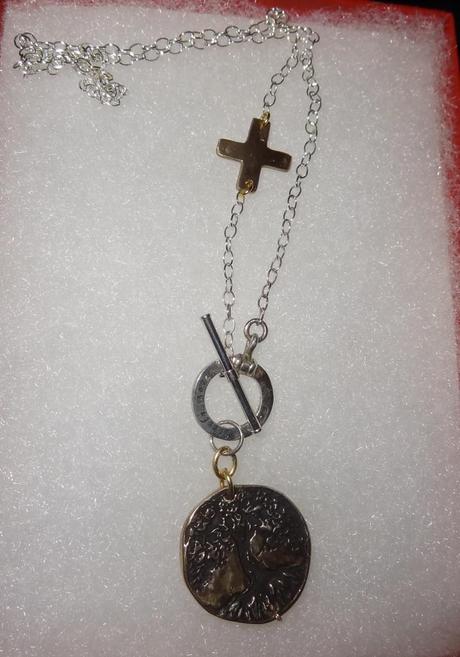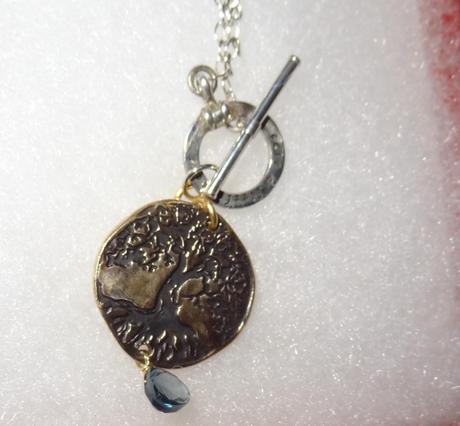 Another winner will receive True Blood the Complete Third Season on DVD and a game for the TV series Traffic Light. The items were part of TV Critic Maureen Ryan's auctions whose proceeds benefited the organization Partners in Health.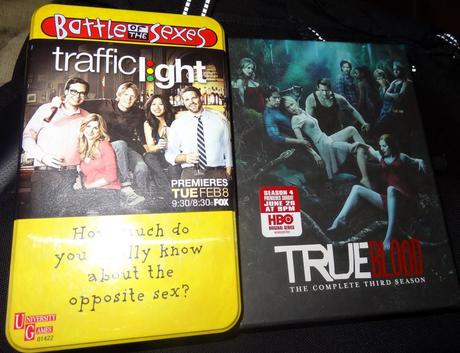 Two winners will receive a set of True Blood Fan Source "Blood Sucker" wristbands in red and black. Earlier this week I announced that the site will be selling a limited number of them with the proceeds going to Invisible Children, the organization behind the Kony 2012 campaign.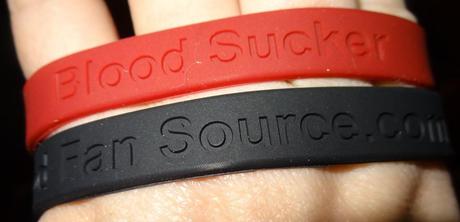 So what are you waiting for? Give your answer in the comments below or send an email now!
Image Credits: True Blood Fan Source.com
Related Posts:
Show Your True Blood Pride for a Good Cause!
Kristin Bauer van Straten Designs New Necklace for Cadsawan Jewelry
Happy Birthday Denis O'Hare!
Make Kony Famous!
Denis O'Hare to Return to the Good Wife