We always tell our brides and grooms that on the wedding day, the bride is the main course. The groom, well he is the condiment on that day! I say it with tongue planted in cheek, although not firmly planted in cheek!! There are all types of brides and grooms; nervous, serious, playful, tense but all of them totally in love. 
Today I'm going to concentrate on the groom. Today he is the main course!!! What better groom to highlight than Brian, the groom from a wedding we photographed a few weeks ago. Brian was a lot of fun to photograph that day and as I hope you can see from the images, he had a great sense of humor. Many times the groom and his groomsmen are not very comfortable in front of the camera but not the case with Brian. He was comfortable and seemingly relaxed the whole day.
 Here are some images of Brian taken on his wedding day. 
Here is Brian and his dad relaxing a few hours before the ceremony.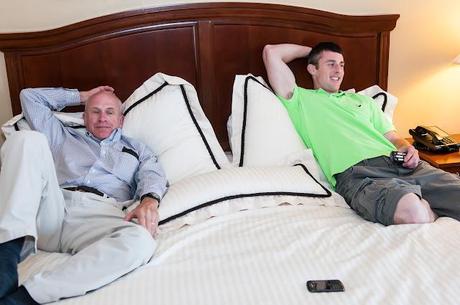 This is a great reason why the bride's dad should stay with the groom till the ceremony!! Just in case he gets a case of cold feet!!!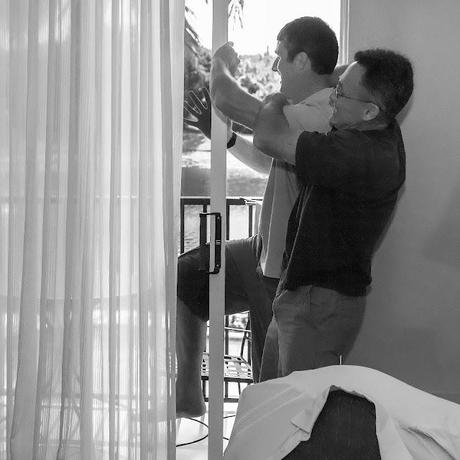 After awhile Brian started to get dressed. Perhaps a little nervous but not really showing signs of it!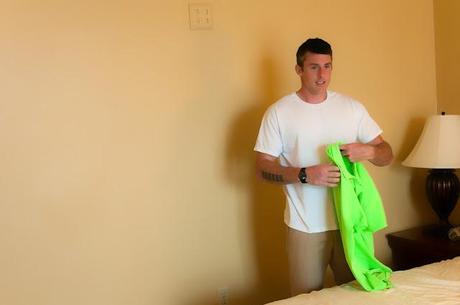 I think it took some deep self reflectiveness and some meditation techniques but Brian calmed right down !!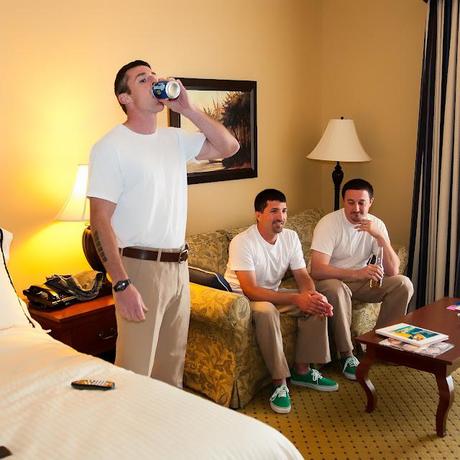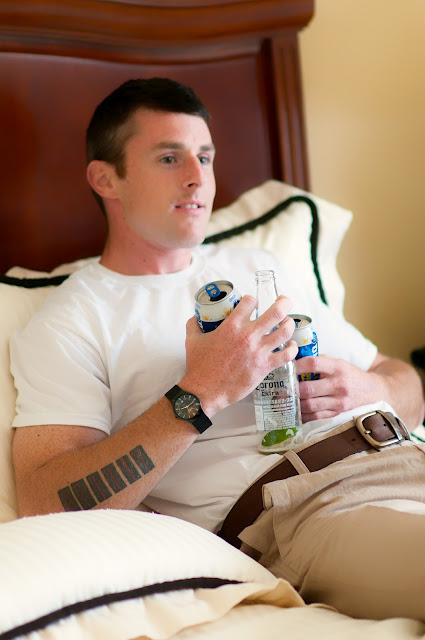 As you can see Brian was once again calm and serene!!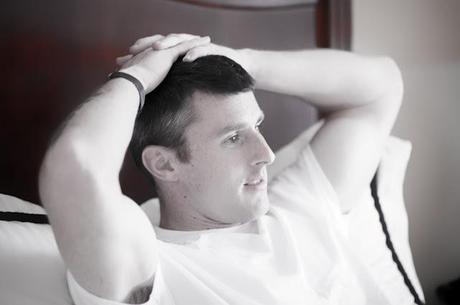 Who really knows what is in anyone's mind in a moment like this. Possibly thinking of what a great day it is and what a lucky guy he is??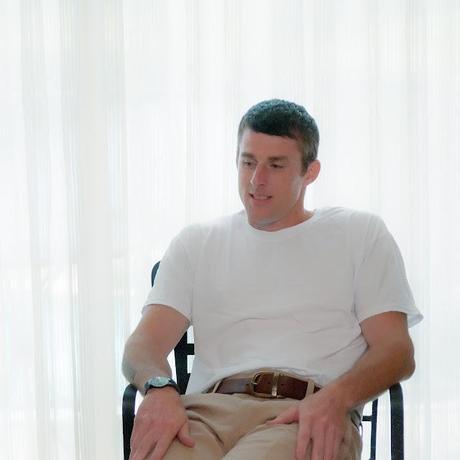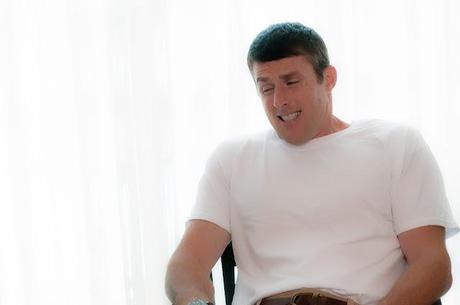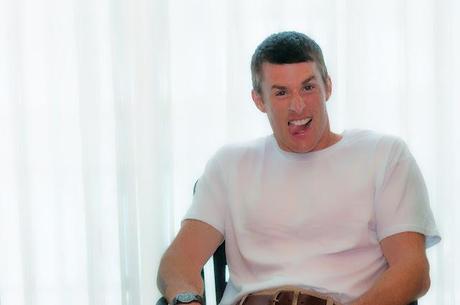 Okay, enough fun at Brian's expense. Let's just look at the rest of his day told in a few images of ours!!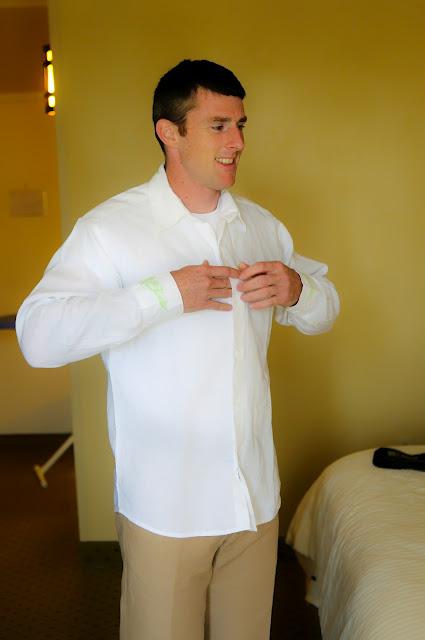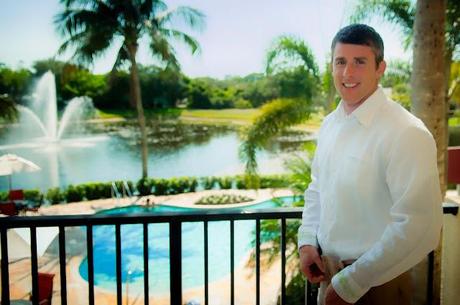 It is a long day and a guy does get hungry !!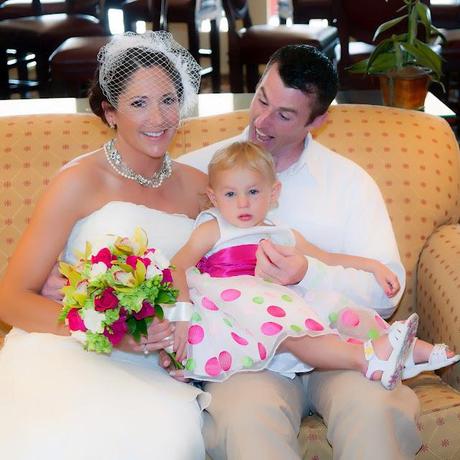 No words can do this justice!!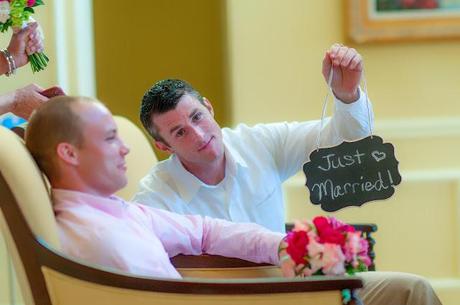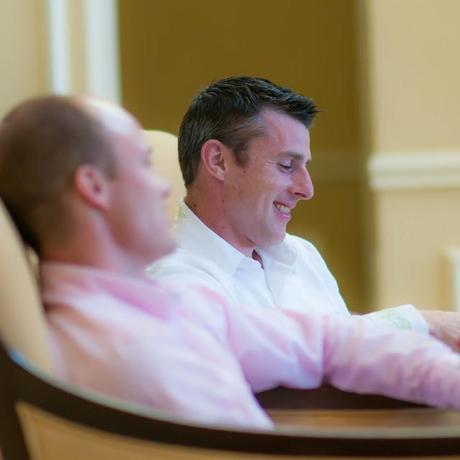 Someone want to get Brian a snack!!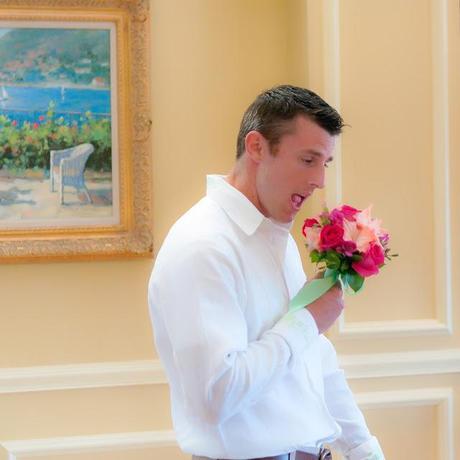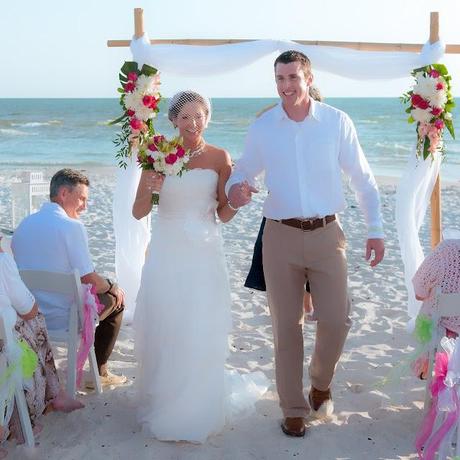 Brian is finding out early that a wife will keep you on your toes. One way or the other!!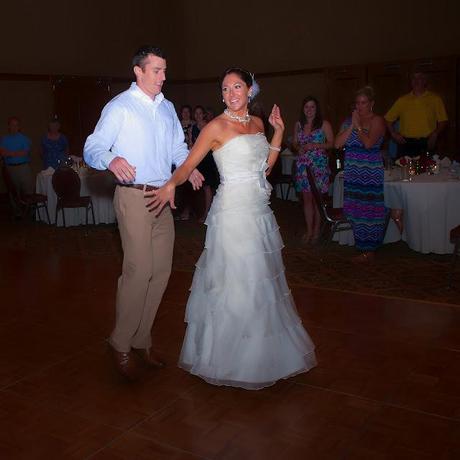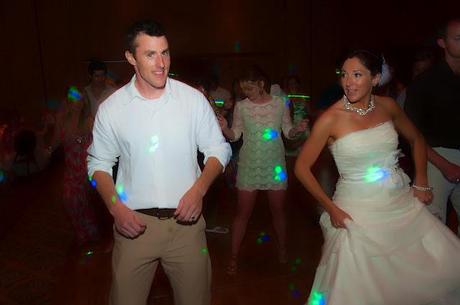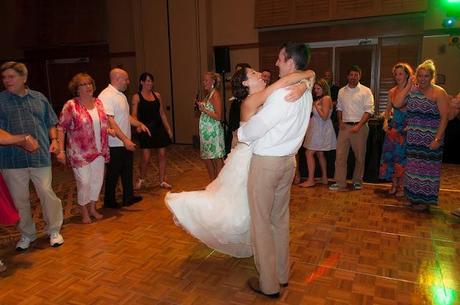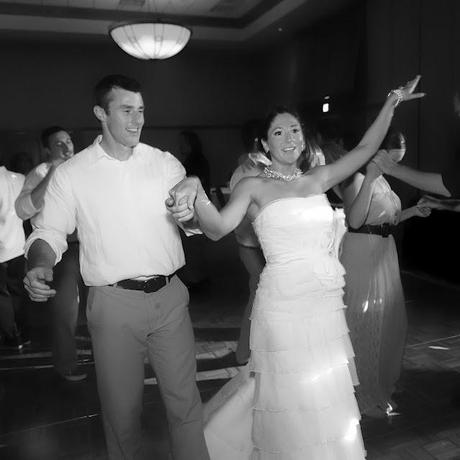 Hey Brian, I hope you don't mind me having a little fun with you today through our images!! 
Brian (as well as Anna) were great to work with the whole day and made our job easy!! When two people are so in love and so comfortable with each other, it makes us lucky to be in a great field!! 
Once again thank you both !!!!! 
Our wish for both of you is that your life becomes all that you want it!!