Looking to show off your smarts while having fun? We're breaking down all the great places to exercise your mind power (and have a brew) every day of the week.
Monday
Cortland's Garage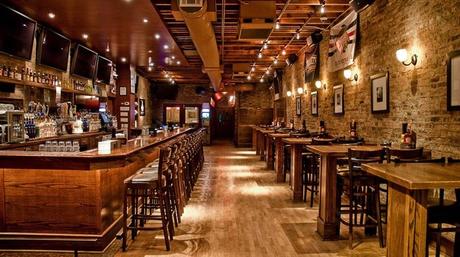 Photo Credit: Restaurant Club
1645 West Cortland Street
What's better then $5 burgers and live trivia? $25 gift certificates are awarded to the winning teams(s), which can be applied to food and beer specials. Specials start at 5pm.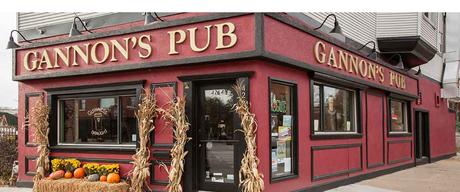 Photo Credit: Gannon's Pub
4264 North Lincoln Avenue
Event agency Whaddayaknow hosts this popular trivia night at this North Center neighborhood joint. Starting at 8pm, specials include $4 Blue Moon and "Beer of The Day" pints, as well as $2.50 tacos.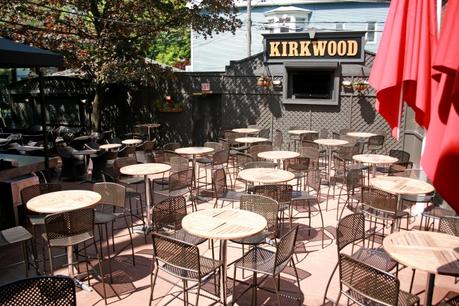 Photo Credit: Kirkwood Bar & Grill
2934 North Sheffield Avenue
Get ready! This is one of the most popular trivia nights offered in the city. Grab your crew and head over to Kirkwood at 8pm for challenging Brain Bash trivia. Winners can claim cash prizes. The best specials include $10 burgers and beer deal, $3.50 Angry Orchard and Sam Adams seasonal drafts.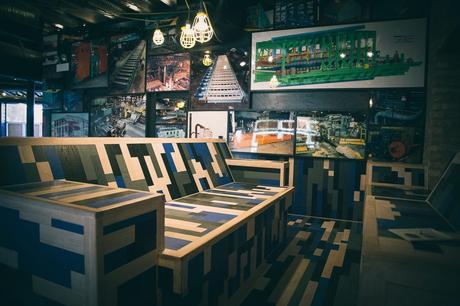 Photo Credit: Parts & Labor
2700 North Milwaukee Avenue
Are you a dedicated trivia savant? Make your way to Logan Square for a prize-winning trivia night. The highest scoring team for the month can receive a HUGE $250 Visa card grand prize. Smaller prizes include shots and drink vouchers. Trivia begins at 8pm.
Photo Credit: Reggie's Live
2105 South State Street
Looking for something a little more "lax" for Happy Hour? Reggies Music Joint hosts television/movie/music/sports trivia, famously hosted by character Pat "The Riddler" Benkowski starting at 6pm. Listen to live music while enjoying $1 tacos, half-priced Makers Mark and Crystal Head cocktails and special beer deals.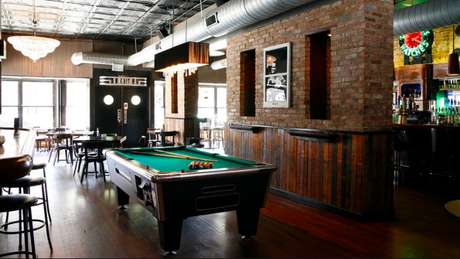 Photo Credit: The Beetle
2532 West Chicago Avenue
Bingeing a lot of TV lately? Exercise your knowledge at The Beetle. Categories include binge-worthy TV shows, news items and picture rounds dedicated to ID-ing album covers, company logos and more. Listed specials include $3 Point drafts, $4 Stoli drinks and prizes include concert tickets and varying gift cards. Head to Ukrainian Village at 8pm.
Tuesday
If you need to decompress after an already long week, Tuesday is the day for trivia! There are numerous bars around the city that host popular trivia nights. We narrowed it down to a handful.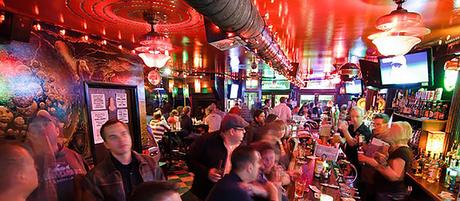 Photo Credit: Cleo's
1935 West Chicago Avenue
Meander to this West Town bar for Brain Sportz trivia. Test your knowledge of all things sports related. Specials include $1.50 beef, chicken and fish tacos, $4 flavored vodka and $1 off all draft beers. Trivia starts at 8pm.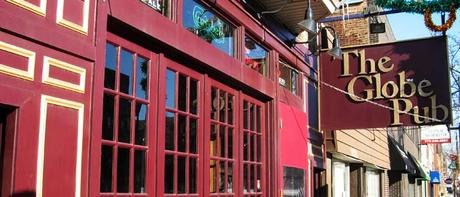 Photo Credit: ChiTown Events
1934 West Irving Park Road
Not feeling like your brainpower is challenged enough? Crowned as one of Chicago's most challenging trivia nights, test your skills with quirky questions and equally outrageous categories that can stumble the likes of Ken Jennings. Famously hosted by "Quizmaster" Dave, trivia begins at 8pm with specials including $4 Estrella Damm, $5 Belhaven, $1 off Flying Dog.
Photo Credit: Chicago Patterns
2646 North Milwaukee Avenue
We know what you're thinking. Trivia in a movie theater? YES! The Logan Theatre's bar hosts a fun-filled cinema-themed trivia night great for any film connoisseur. Catch up on all the classics and head to Logan Theatre's trivia night at 8pm.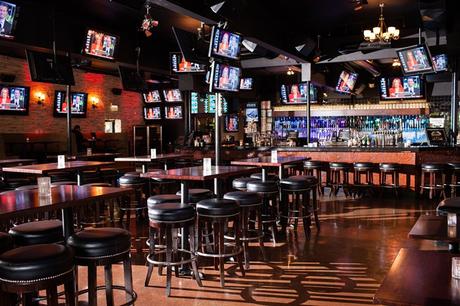 Photo Credit: State Restaurant
935 West Webster Avenue
Work Hard. Play Harder. Considered the OG of trivia nights, grab your friends and compete to win both bragging rights and incredible prizes. The top two teams can receive up to $1,000 in cash prizes and over $1,200 in raffle prizes. Booze specials begin with trivia at 8pm and include $5 Fireball shots, $12 & $18 rotating pitchers, $13.50 pitchers of Miller Lite and $18.50 pitchers of 312 and Blue Moon.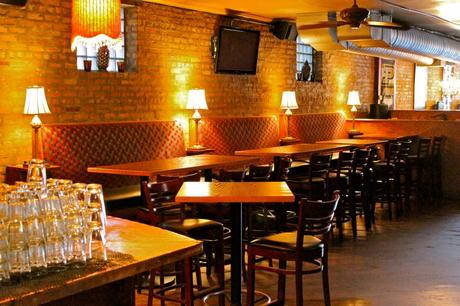 Photo Credit: Chicago Bar Parties
3407 North Paulina Avenue
Feeling a little mischievous? Show off your sexual prowess and impress your friends and romantic partner(s) at Waterhouse's trivia night. Kinky specials include $3 Corona Light drafts, $5 flavored mojitos and $6 salads and wraps. Trivia starts at 8:30pm.
Wednesday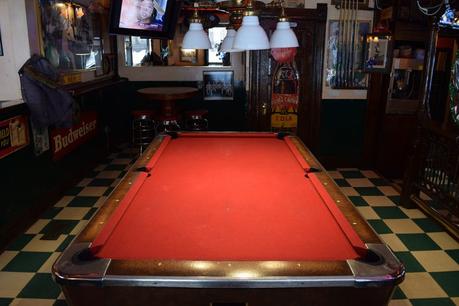 Photo Credit: The Burwood Tap
724 West Wrightwood Avenue
This North Side bar hosts a laid-back, less competitive trivia game. Trivia begins at 9pm but get there early for the free 8:30pm wings/food buffet. Other specials include $10 Miller Lite and Bud Light pitchers, and $4 well drinks. Prizes are of the booze variety, including free shots and pitchers.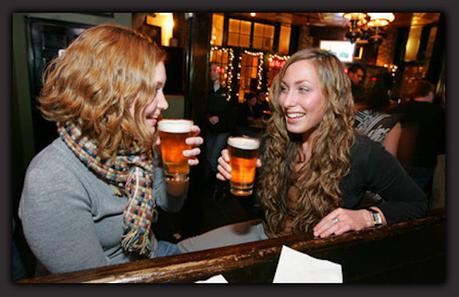 Photo Credit: F. O'Mahony's
3701 North Broadway
Play at this Boystown bar for bottles of booze. That's right, BOTTLES OF BOOZE. Assemble your fabulous team for 8:30pm trivia night.
Thursday
Flagship

Photo Credit: Flagship
1622 West Belmont Avenue
Trust me when we say, this is a trivia night you'll want to attend. Prizes include Bears, Cubs, White Sox, Bulls, concert tickets, gift cards and more. Drink $3 Blue Moon drafts and $4 Fireball shots while you play. Specials and trivia begin at 7pm.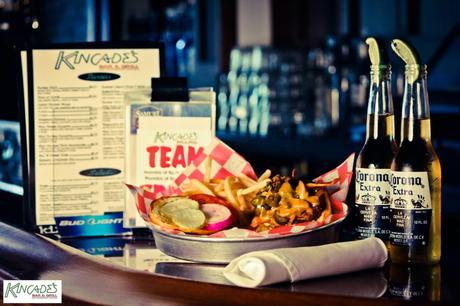 Photo Credit: Kincade's
950 West Armitage Avenue
Interested in a fun but challenging trivia game? Head to Kincade's for $5 jumbo wing baskets and $10 domestic pitchers. Game starts at 8pm.
Friday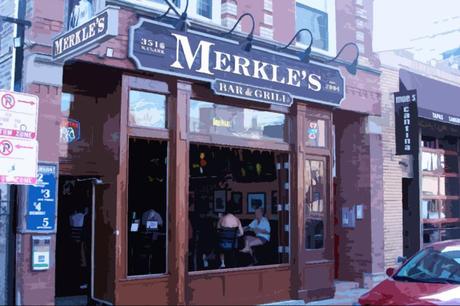 Photo Credit: Metromix Chicago
3516 North Clark Street
Couldn't get enough trivia during the week? Want the party to continue into the weekend? Head to Wrigleyville at 7pm when the Cubs are away for a chance to win cash prizes. Deals include $1 tacos, 50-cent wings and drink packages.
Saturday
Come on… your brain needs a break.
Sunday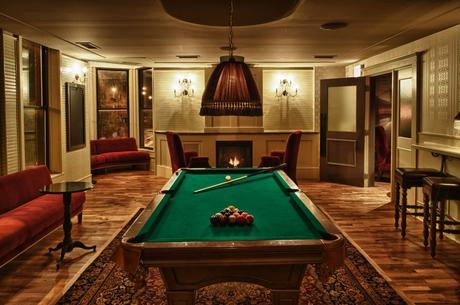 Photo Credit: The Barrelhouse Flat
2624 North Lincoln Avenue
If the weekend hasn't worn you out and you want to warm up your brain for the week ahead, head to The Barrelhouse Flat. Play to win gift cards, drink prizes and (occasionally) bottles of liquor. There are TONS of drink specials starting with the game at 7pm: $8 mules, $8 daiquiris, $8 margaritas, $8 Old Fashioned cocktails, $5 fried pickles and $8 Currywurst.
Want a definitive list of ALL trivia nights? Event/Trivia hosts like Pub Trivia, Whaddayaknow and Chicago Hearts Trivia all have events dedicated to trivia lovers all week.