I lately hauled from Jabong and decided to get indulged in online shopping @Jabong again. Only because they have a variety of products available and price range that suits every pocket. But I am always skeptical about sizes, quality and appearance of a product while investing on anything @ Indian Websites. So, I decided to buy only basics that I wanted to buy for long.
If you read my last post on Bata store and whining about how messy and clumsy I have become these days then you'd realize that i had stopped taking care of my skin, face and everything else. Though I did feel a need of a good night cream that makes my dead face alive again, a good face pack because a couple of face packs I had bought were not doing good for my skin, a nice day moisturizer. Apart from this I wanted everything to buy from different brands. This is what I did @jabong.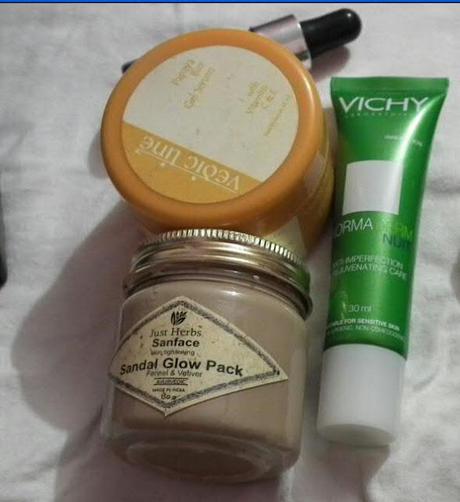 Clockwise: 1.Vedicline Glow & Radiance Blend (only cap can be seen) 2.VICHY NORMADERM NIGHT 30 ml 3.Sanface Skin Tightening Sandal Glow Pack 4.Vedicline Papaya Bio Gel Serum
 NOTE: There is something wrong with Jabong Beauty section. It just returns with 0 items.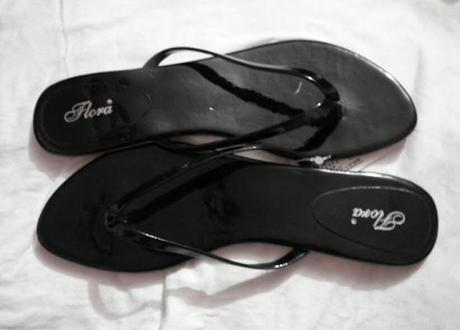 Flats: Black Slippers by Flora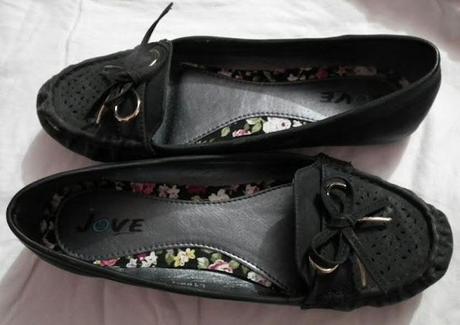 Jove Moccasins: Similar Available in Khaki
 I believe that everyone must have black and white flats or let's say as many flats as one can have in all colors. They are fun and comfortable during summer. Moccasins are something that I have been wanting for long.  These moccasins in a faux leather like material, they are comfortable and quality is amazing. I was expecting the footwears not to be up to the mark. But they are. I am impressed by Flora and Jove. 
Last but not the least, I got my items on 1 day. I purchased them on Sunday, early in the morning and got them on Monday afternoon. This is insane. Jabong keep it up, for everyone.
Check out  Jabong.com

if you like.
Disclaimer: For any queries, PR information, website review, store visit and events - please mail me at shoppingstyleandus@gmail.com. Read about Shopping, Style and Us and to know more, please read my Disclosure Policy.
Jiya (Shoppingaholic)