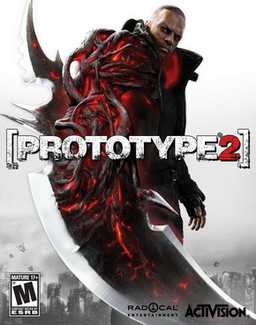 Title: Prototype 2
Format: 360, PS3, PC
Release Date: April 24, 2012
Publisher: Activision
Developer: Radical Entertainment
Price:$59.99
ESRB Rating: M
Prototype 2 is the sequel to the 2009 platinum hit Prototype. With it's smash em' up mentality and bloody fun gameplay, this is a game you should definitely check out.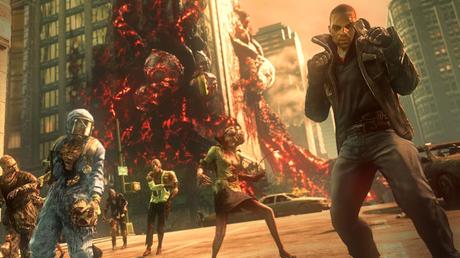 Presentation/Story
Set 14 months after the first game, Prototype 2 sets you up as James Heller, a distraught widower whose wife and child supposedly died by the hands of Alex Mercer (the protagonist from the first game). Although the opening is powerful and emotional, it takes a turn for the ridiculous for a majority of the rest of the game. Destroying Blackwatch, the enemy organization that developed the "Mercer virus," becomes Heller's sole task. Various pieces of information are revealed to you through "consuming" (basically eating) people, which allows you to see their thoughts. While I was intrigued by the way you received information, I was uninterested by the story after the first few missions. Even after the final missions reconnected me with the characters, by that point I honestly didn't care. Although fun and full of swearing and blood, the story is unfortunately forgettable. The game is technically sound, and aside from aiming at enemies (which can be a pain), I had no issues with gameplay, saving, or movement.
*Also worth a mention is the Radnet pass, which gives you daily and weekly content that is free with a purchase of a new copy. While not necessary, it does add a lot of content to the game and it brings a sense of competition with your friends to beat their multiplayer mission scores.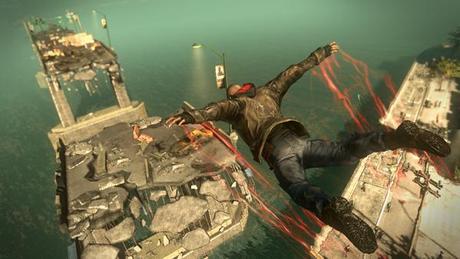 Core Gameplay
Heller is infected with the Mercer virus, which allows him to turn into a monster of sorts and inflict copious and bloody-disgusting amounts of damage on the city and citizens within. Eating people and thus turning into them; ripping apart enemies with your tendrils; tearing apart other monsters with your claws....these "mutations" become so ridiculous that you often wonder what the developers will throw at you next. Adding to the fun is open-world aspect of the game, which allows you to explore pretty much every area of the map without barriers. Climbing buildings and gliding/flying across the city is simple and got me where I needed fast. While this was initially fun, I became bored quickly by the simplicity and repetitiveness of the game. Prototype 2 is surprisingly easy, and I almost never worried about dieing (Because I didn't). Facing a group of 40 enemies and several monsters was never really a threat since escape was simple and attacks were powerful. The game misfires where InFamous made a direct hit: challenging you in an open-world area to make you remember that not everything can be easily gained, despite its apparent availability.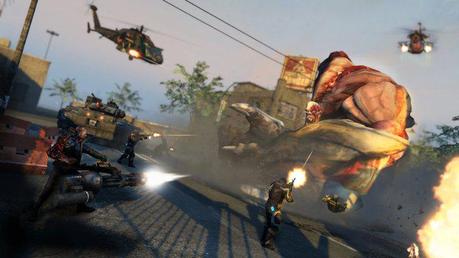 Final Thoughts
Despite the uninteresting story and easy gameplay, I had a blast with the game. If you can look past some of the ridiculous Robert Rodriquez-esque story missions and just have fun, then you'll feel right at home with Prototype 2.


Final Score: 8/10


E-mail: wbulna@yahoo.com
Twitter: @Whitney_Bulna